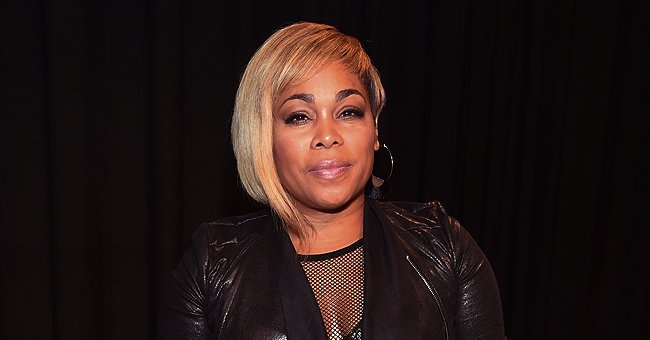 Getty images
T-Boz's Only Daughter Flaunts Her Curly Hair in a New Selfie Showing Her Likeness to Her Mom
TLC member T-Boz's 19-year-old daughter, Chase Anela looks stunning in a recent selfie on her Instagram, proving just how much of a striking resemblance they share.
Singer T-Boz has always been a beauty and in a recent Instagram post, her daughter, Chase Anela proved that the apple did not fall far from the tree. Chase posted a selfie of herself and captioned:
"Obsessed with my @shopanelascloset necklace use the code "CHASE10" for 10% off your order."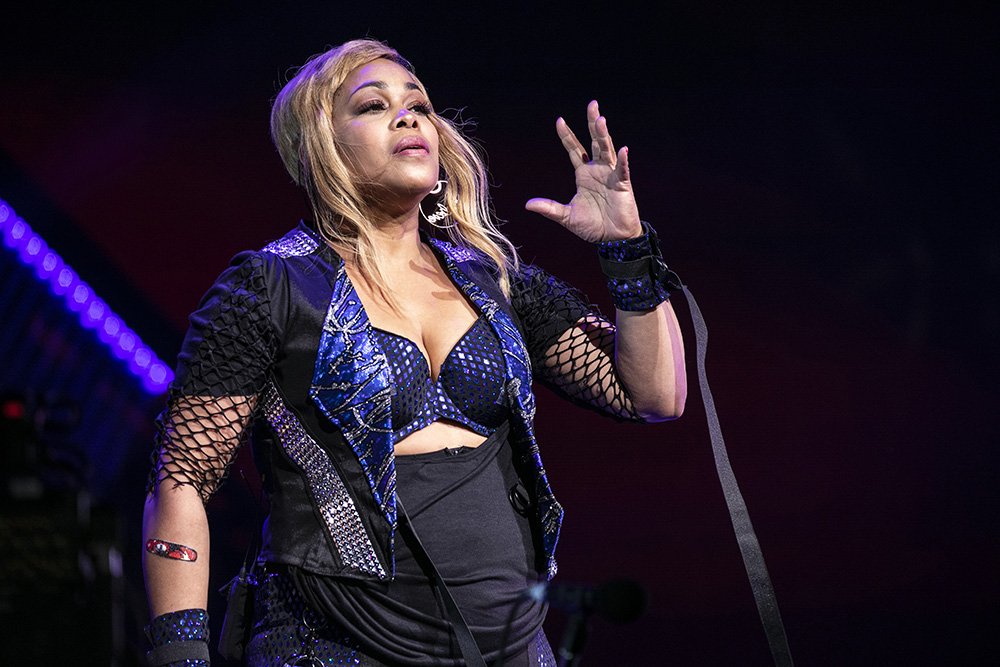 Singer T-Boz of TLC performs at PNC Music Pavilion on July 26, 2019 I Photo: Getty Images.
Chase looked absolutely stunning as she stopped for a quick selfie with the sunlight beating down on her and highlighting her features.
The 19-year-old wore a plain black T-shirt and accessorized with the gorgeous gold necklace she gushed about in her caption.
Her brown and auburn curls fell to her shoulder as she shot a straight look towards the camera. Chase's followers fell in love with the snap, leaving admiring comments on the post and complimenting her necklace.
T-Boz and her former husband, rapper Mack 10 welcomed their daughter in 2000. Chase grew up to look so much like her mom that she played the younger version of T-Boz in the 2013 VH1 biopic, "CrazySexyCool: The TLC Story."
T-Boz, whose real name is Tionne Watkins tied the knot with her ex-husband Mack 10 in August 2000, months before their daughter's birth.
T-Boz was diagnosed with sickle cell disease at a very young age and was told she would not have kids.
However, things took an unpleasant turn in 2004 when she filed for divorce, alleging that her daughter's father abused her and threatened her life several times.
The rapper denied the allegations, countering his former wife. He accused her of making the allegations so that the court would be on her side when the custody battle finally came. Still, T-Boz acquired a restraining order against her ex-husband.
With the messy legal battle behind her, the singer realized that she was ready to have another child. Sadly, T-Boz was diagnosed with sickle cell disease at a very young age and was told she would not have kids. Chase was a miracle.
With that in mind, the singer and former member of the R&B group, TLC decided to give adoption a try. The adoption process was tedious.
The first time she tried, the mother who was supposed to give up her child for adoption stood the singer up. The disappointment was heavy and nearly discouraging, but she continued to try.
In May 2016, T-Boz brought home her little boy, Chance, nine months after he was born. The relief and joy made the singer cry with glee as she realized that she finally had her son in her arms.
In 2018, the 50-year-old told People that Chance came into their lives and filled them with so much light and fulfillment. So many years later, the singer and her look-alike daughter are happier than ever.
Please fill in your e-mail so we can share with you our top stories!