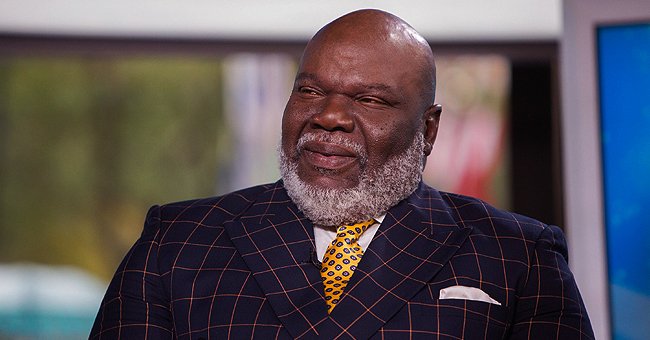 Getty Images
Bishop TD Jakes' Granddaughters Look Grown-up as He Dotes on Them in a New Selfie
Bishop T.D Jakes is spending time with his granddaughters and is sharing the sweet moment with his followers. Check out the picture now.
Bishop T.D Jakes has shared a sweet selfie of himself spending time with his granddaughters and they look all grown-up.
Jakes posted the photo showing his granddaughter Amauri Noelle Coleman whose mother is his daughter Cora and Mackenzie Henson, from daughter Sarah.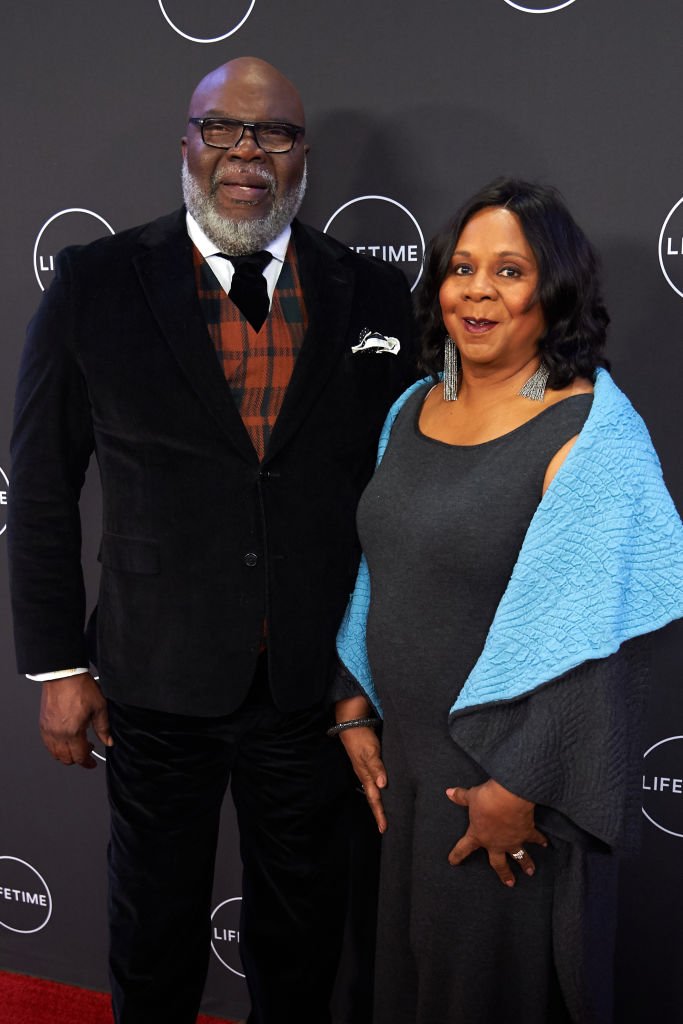 Bishop T.D. Jakes and Serita Jakes pose for a photo during the premiere of "Faith Under Fire: The Antoinette Tuff Story" | Photo: Getty Images
In the post, Bishop Jakes revealed that he had been talking to Amauri and Mackenzie and enjoyed learning about his granddaughters.
The trio then posed for the selfie with Jakes in a mask while the two girls smiled for the camera. Jakes captioned the photo:
"Just had a wonderful conversation with my granddaughters! Talking to them and listening to them builds their self-esteem! And they teach me how the world looks through their eyes! "
Recently, Mackenzie celebrated her eleventh birthday and her aunt Cora shared a sweet video to her Instagram page showing the family wishing both Mackenzie and Cora's brother, Dex, a happy birthday.
Sarah also paid tribute to her daughter on social media, sharing a stunning photo of Mackenzie wearing a metallic silver dress with ruffle trim.
They had shown that they also made mistakes when it was revealed that Sarah had a child at 14-years-old.
In the post, the proud mother celebrated her daughter's big day, writing that Mackenzie had inspired her to become a woman she can be proud of.
Sarah wished her a happy birthday, writing that she was excited to see the woman that her daughter would grow up to be. She wrote:
"Yet, I see each day the seeds of the woman you have yet to become and it fills my heart with joy to know you're going to take this world by storm."
Last year, Sarah's parents celebrated 37-years of marriage, sharing a special photoshoot to Instagram in honor of their many years together.
In his, Bishop Jakes, who founded the Dallas megachurch The Potter's House, wrote that he was grateful to have been blessed with his wife. Meanwhile, she called him her "armor, my baker, and my one true love."
While the family lives their lives in the public, they had shown that they also made mistakes when it was revealed that Sarah had a child at 14-years-old.
After admitting that having a child at that age was extremely difficult, Sarah has now followed in her father's footsteps into the ministry and recently purchased a home in Los Angeles where she co-pastors with her husband.
Please fill in your e-mail so we can share with you our top stories!