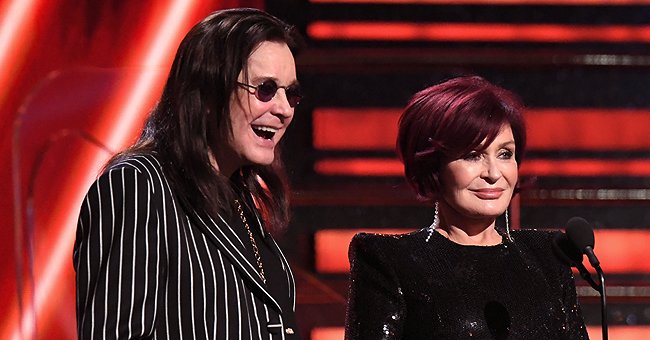 Getty Images
Ozzy and Sharon Osbourne Are Proud Grandparents — Meet Their Three Grandchildren

Known for the nickname "Prince of Darkness" and as a frontman and founder of the legendary band Black Sabbath, the English singer is also a doting father and grandfather.
72-year-old Heavy Metal pioneer Ozzy Osbourne married his second wife, 67-year-old manager, and television personality Sharon Osbourne in 1982, and the couple shares three grown children together.
The lesser-known child of Ozzy and Sharon is 36-year-old Aimee, who has distanced herself from the family during public appearances and who has pursued a music career without using her famous family name.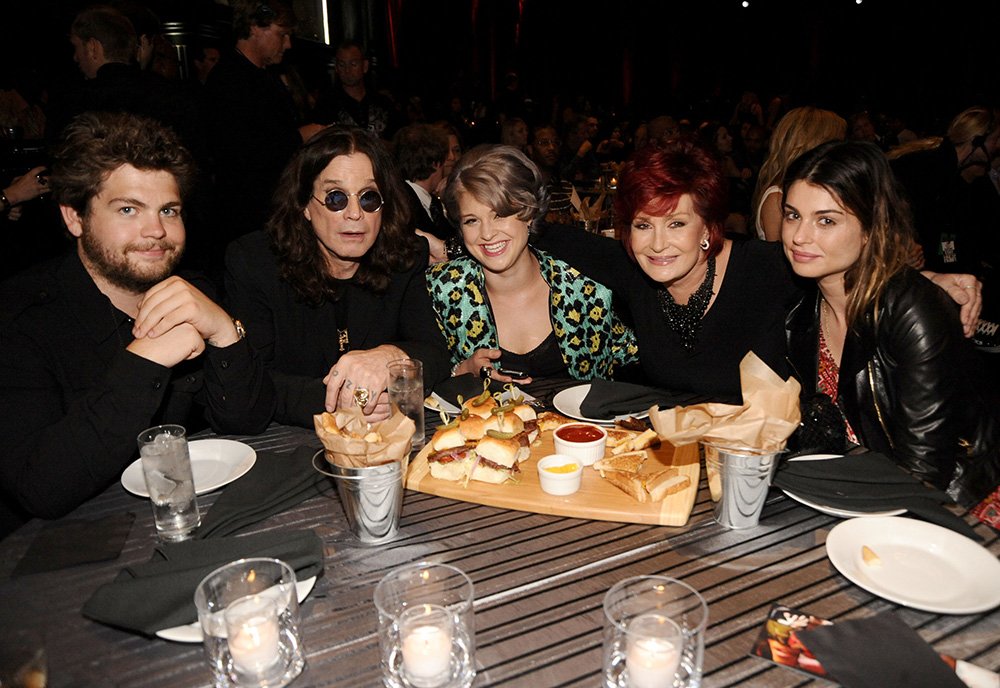 The Osbourne family photographed at Spike TV's 4th Annual "Guys Choice Awards" at Sony Studios in Los Angeles, California in 2010. I Image: Getty Images.
Aimee is followed by 35-year-old Kelly and 34-year-old Jack, who came to prominence as part of the reality TV series "The Osbournes," with both of them having careers related to show business.
Out of the three siblings, only Jack has welcomed children, granting Ozzy and Sharon with granddaughters Pearl, Andy, and Minnie.
While Sharon cannot wait to welcome more grandchildren, Ozzy has announced that he will be quitting touring after his current farewell tour "No More Tours II," originally planned to end in December 2020, to have time to watch his grandchildren grow, an opportunity he says to have missed with his own children.
PEARL OSBOURNE
Ozzy and Sharon's only son and youngest child Jack was married for six years to Lisa Stelly, with the two exchanging vows in 2012 and welcoming their firstborn daughter Pearl that same year.
Jack's famous parents were delighted by the new role they were given when they became grandparents for the first time, as Sharon opened up in an interview with People at the time of Pearl's arrival.
"You go through every emotion. You go through joy and you thank God that everybody is healthy and happy. You realize how lucky you are. It's like life has gone full cycle in our family," Sharon told the news outlet in a since-deleted piece.
ANDY OSBOURNE
Jack and Stelly welcomed their second child together, daughter Andy, in 2015, making Pearl a big sister. Like Pearl, Andy has displayed a big and funny personality despite their young age.
Andy is a regular feature on both her grandmother's and her father's social media, and she famously appeared in an Instagram photo alongside her iconoclast grandfather Ozzy, showing how much the two have in common.
"Andy calls this her lemon face and loves to have Papa make it with her," Jack captioned an image of Andy and Ozzy making funny faces and sticking their tongues out while having dinner together in 2019.
MINNIE OSBOURNE
Sharon and Ozzy's third and youngest grandchild to date, Minnie, was born in February 2018, which was a bittersweet year for Jack and Stelly, who filed for divorce only three months after welcoming their third child together.
As devastating as the divorce was not only to Jack but to his entire family, with Ozzy and Sharon supporting him and giving him a sense of stability, as Sharon shared with People at the time.
But time flies and the Osbourne family reunited in February 2020 to celebrate Minnie's second birthday in a fun outdoor party, as Jack revealed in an Instagram video he captioned, "My littlest angel turned 2! I love her more and more every day."
Please fill in your e-mail so we can share with you our top stories!