Denim Richards Is Colby in 'Yellowstone' — a Look into His Life
Here's everything we know about Denim Richards, the actor behind Colby on the hit Paramount Network drama "Yellowstone."
Aside from "Yellowstone," Denim Richards, a trained vocalist, is also known for his appearance on the 2019 television series, "Good Trouble." He plays the role of Elijah Adrieux on the show.
The actor, who talks German yet has never been to Germany, once said that perhaps the best accomplishment up to this point in his career is singing at Carnegie Hall.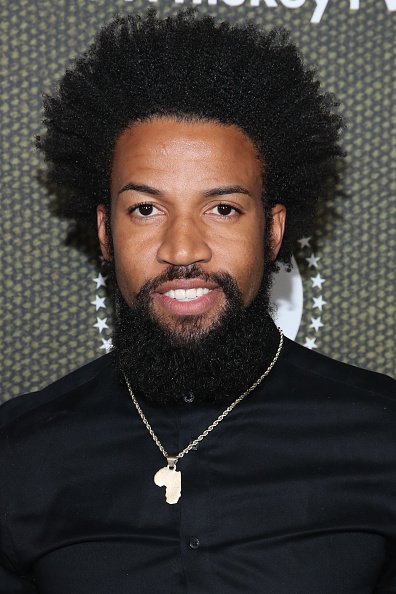 In a recent interview with Distractify, Richards discussed the Season 3 finale of "Yellowstone." He also revealed where fans could see his character in the upcoming season.
He explained that the interesting thing about Colby is that he keeps himself in the middle ground, and that he can go either way on things if he has to. 
"I think that if he's in a position where he's able to make it through this horse trampling," Richards added, "I think for Season 4 I think it would be an awesome thing to kind of see that."
The actor continued that "Yellowstone" is the kind of show that does not give viewers their own conclusion at the end of the series' episode. But according to him, a major cliffhanger will leave people quite upset.
With Colby and his fellow bunkhouse crew currently taking the brand, they now realize the dark secrets that are connected to the Dutton Ranch. 
Richards will appear as Jack Brown in the upcoming feature film, "The Chickasaw Rancher."
Speaking about Season 4, Richards explained that viewers would have to see if the brand is something his character will completely embrace and how it influences his associations with others in the bunkhouse.
According to a post made by J. Forrie Smith, who plays Lloyd on the show, Season 4 of "Yellowstone" started filming on August 20. Filmed completely in Montana, the filming is expected to continue through the fall. 
Meanwhile, during an interview with Digital Journal, Richards described Colby as "a really fascinating character."
The actor added that watching the character evolve has been extraordinary. The best part about portraying Colby, according to him, is the chance to be around different people, and riding the horses, among other perks. 
Elsewhere, Richards will appear as Jack Brown in the upcoming feature film, "The Chickasaw Rancher." The movie tells the story inspired by the life of well-known Chickasaw cattleman Montford T. Johnson.
Recently, the actor directed and co-wrote "The Zoo," a psychological thriller short film, which tells of a story about a dark experience during the Holocaust.