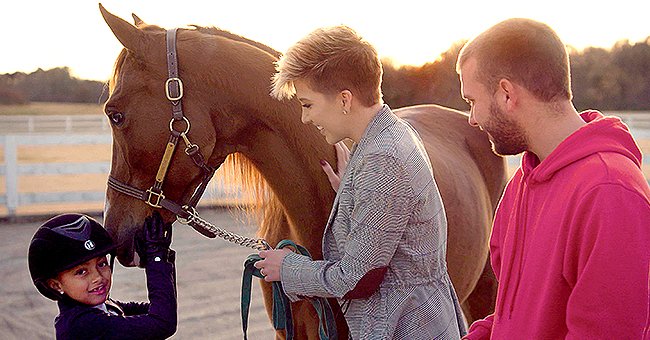 Getty Images
Savannah and Chase Chrisley Smile with Niece Chloé in a Photo with a Horse
Savannah and Chase Chrisley recently went with their little niece to ride a horse, as seen in a newly posted photo: "Y'all know the Chrisley kids love to horse around."
The Chrisley's recently shared a snap of Savannah and Chase accompanying their niece, Chloe, going horseback riding.
Savannah stood beside the horse with Chase, while Chloe, in her full riding outfit, leaned against the horse's head.
THE CHRISLEY GRANDKIDS
The family patriarch, Todd Chrisley, has two grandchildren, Jackson and Chloe. While Chloe often appeared in their television show, Jackson does not.
The grandfather and grandson do not have a close bond because of the strained relationship Jaskcon's mom, Lindsie, has with her father.
On the other hand, Chloe is the daughter of Todd's eldest son, Kyle, and Angela Johnson. Because of the previous arrests of Kyle and Angela, Todd was granted full custody of his granddaughter.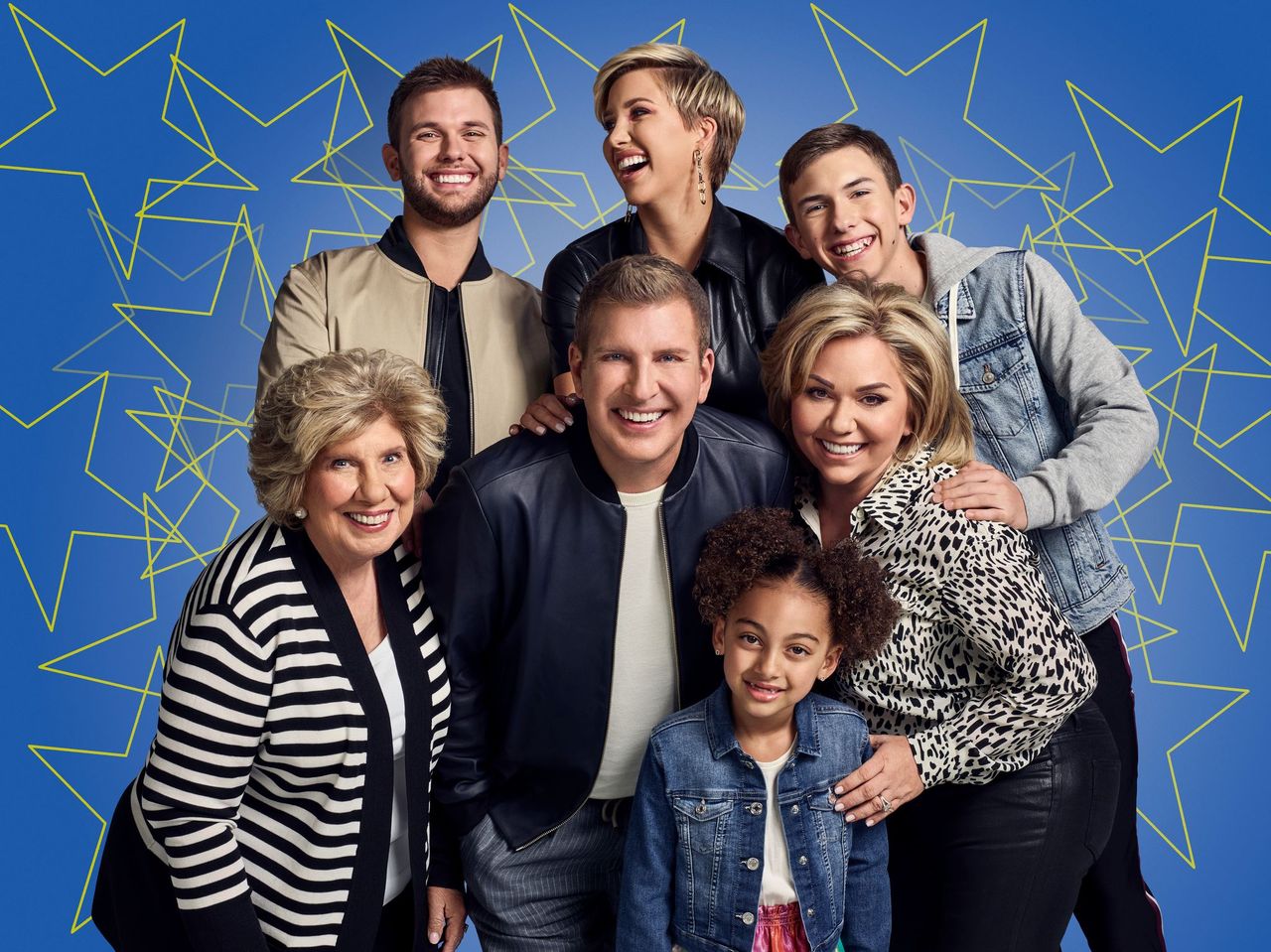 Faye Chrisley, Chase Chrisley, Todd Chrisley, Savannah Chrisley, Chloe Chrisley, Julie Chrisley, and Grayson Chrisley pose for a family portrait for "Chrisley Knows Best" Season 8. | Source: Getty Images
LOVING CHLOE
Their setup allowed Todd to grow close to Chloe, sharing his love for his granddaughter online. In one of his Instagram posts about Chloe, Todd wrote: "It's her life and i am so blessed to be a part of it."
The power couple pleaded not guilty to the charges made against them and was granted bail on $100,000 each in bonds.
The little girl often appears on his grandfather's Instagram post as well as her aunts and uncles'. Chloe will undoubtedly grow up feeling a lot of love.
THE CHRISLEY KIDS
Lindsie and Kyle are the reality star's two eldest children from his ex-wife, Teresa Terry. His three youngest kids, Chase, Savannah, and Grayson, are from his wife, Julie.
Lindsie has since gone her separate way, marrying Will Campbell, whom she had a brief break up with in 2016, but eventually reconciled.
Their daily lives serve as entertainment to viewers who watch "Chrisley Knows Best," especially Todd, who does not hold back when talking to his children.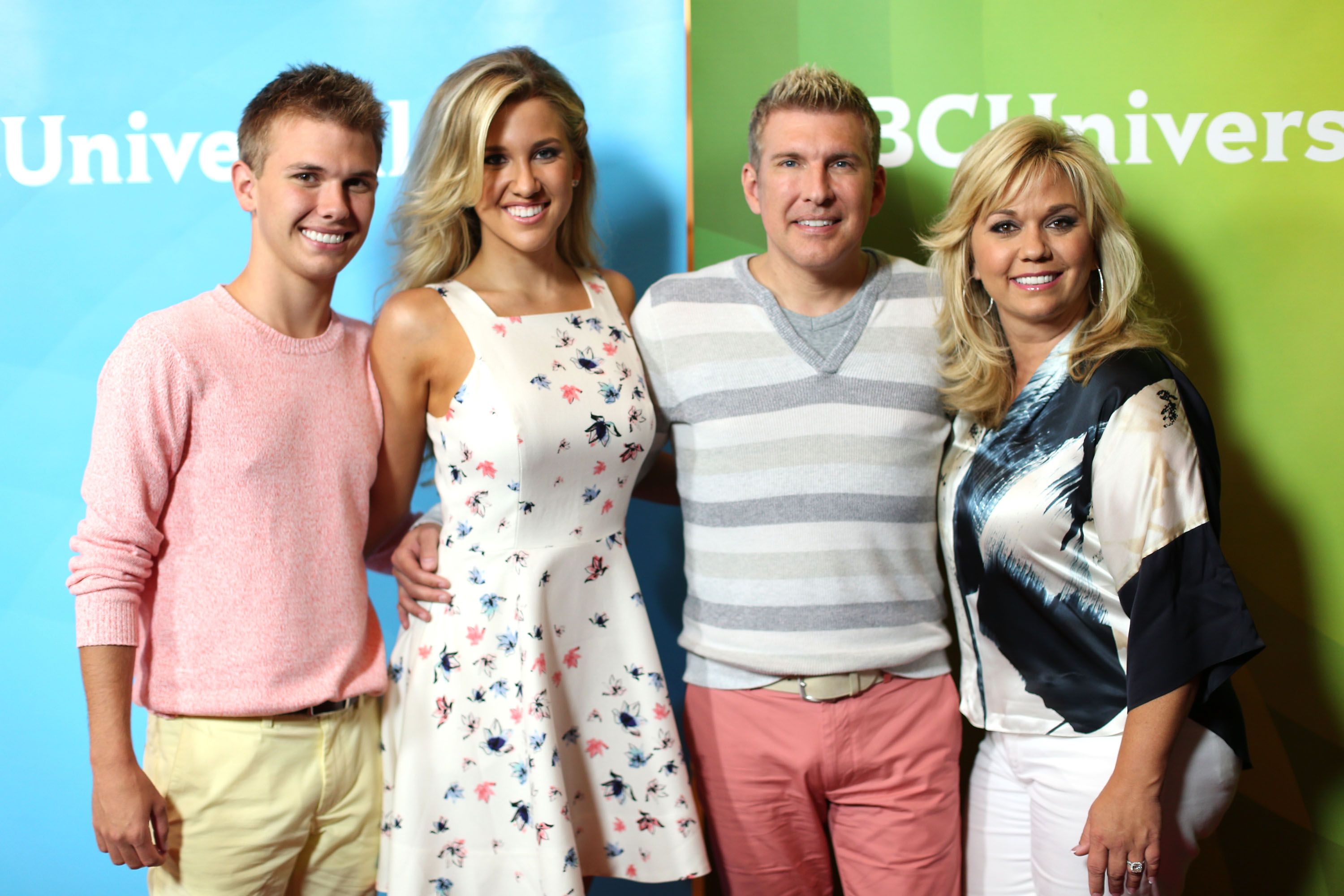 Chase, Savannah, Todd, and Julie Chrisley attend the NBCUniversal's Summer TCA Tour on July 14, 2014, in Beverly Hills, California. | Source: Getty Images
CHRISLEY FAMILY SCANDALS
The Chrisley family has been caught up in several scandals over the years, most recently being the legal fraud case. The Chrisley couple were charged with tax evasion, wire and bank fraud, and conspiracy in 2019.
"Todd and Julie Chrisley are charged not only with defrauding a number of banks by fraudulently obtaining millions of dollars in loans," a statement read.
The power couple pleaded not guilty to the charges made against them and was granted bail on $100,000 each in bonds.
Please fill in your e-mail so we can share with you our top stories!