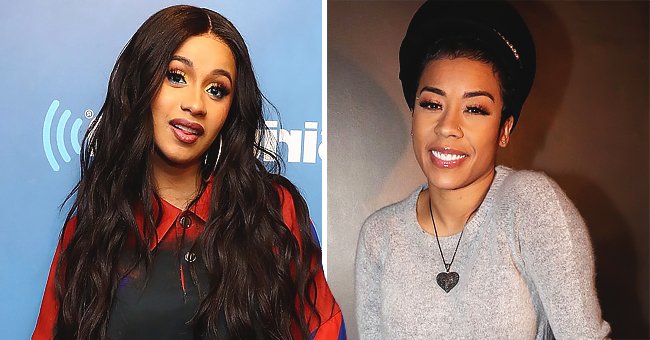 Getty Images
See the Cool Louis Vuitton Inspired Nail Art Worn by Keyshia Cole, Cardi B and Coco Austin
Louis Vuitton-inspired nail art seems to have become a trend after the likes of Keyshia Cole, Cardi B, and Coco Austin posted some very intricate and gorgeous pictures on Instagram.
In an Instagram post, Cardi B can be seen sporting stylish nail art. The long nails have the same pattern that matches her bag and purse. Since putting up the post, Cardi B has gotten over 1.5 million likes, with most of her fans loving the nails.
If you thought that the Louis Vuitton inspiration stopped there, you would be wrong. In another post, Cardi B can be seen dressed from head to toe in Louis Vuitton. She also delighted in revealing that her outfit was a custom job.
In the post, Cardi B is wearing a monogram miniskirt worth $1,620 -- per Page Six -- with a matching crop top. To complete the look, she sported a sold-out version of Louis Vuitton's iconic "Boite Chapeau" bag worth almost a whopping $7,000.
But, the highlight of the picture was her ponytail which the star decided to monogram with the traditional "LV" logo.
The ponytail was styled to match her bag and came courtesy of hairstylist Tokyo Styles. This one-off creation is what set off the flurry of comments on her Instagram account.
Cardi B is a celebrated rapper and has great talent, but she is also known for signature bold outfits and over-the-top makeup. The rapper is continuously changing her appearance, and whatever she wears, she is sure to draw a lot of attention.
Cardi B is not the only one who knows how to set Instagram on fire. Coco Austin, the 41-year-old swimwear model stirred up fans posting pictures of her sporting similarly themed nail art.
Coco wore a pair of sequined, strappy sandals that highlighted her toenails, showing off white nail polish embossed with an intricate design of the Louis Vuitton logo. In her caption, the model said she couldn't forget about her feet lovers, and her fans were ecstatic.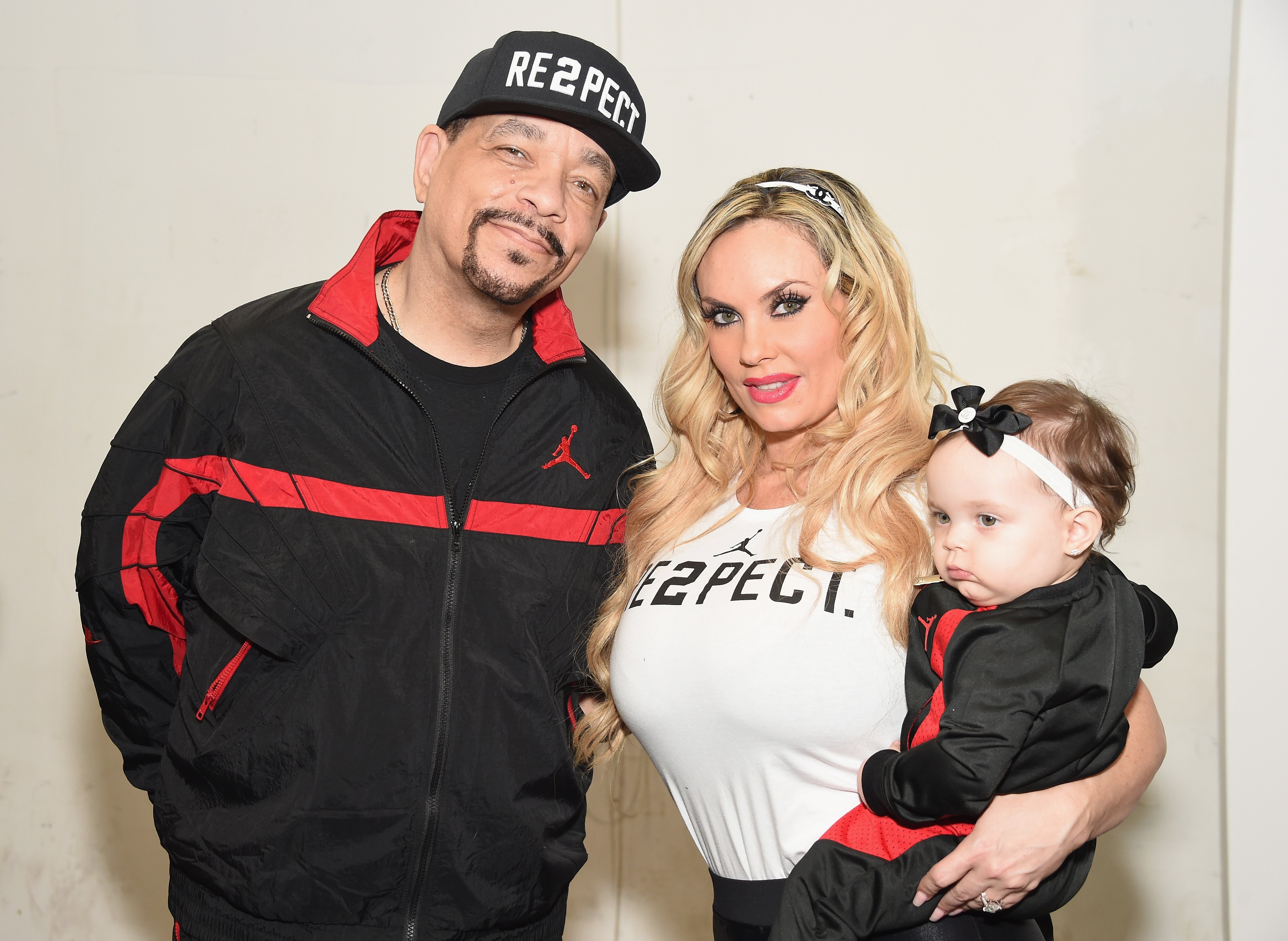 Ice-T, Coco Austin and Chanel Nicole Marrow at the Rookie USA fashion show during New York Fashion Week on February 15, 2017. | Photo: Getty Images
Coco had to remember her feet lovers because she previously shared two photos showing off the same white Louis Vuitton-themed nail art on her fingers. The post has since gotten over 10,000 likes.
Coco has been married to Ice-T for 17 years, and they have a daughter, Chanel, who has her own Instagram account. The mom-of-one is also known to regularly model swimsuits on social media and sometimes gets mixed reviews.
The Louis Vuitton nail art seems to be all the rage. In a recent post, the singing star Keyshia Cole posted a snap of her version.
The singer flaunted her perfectly manicured hands decorated with the Louis Vuitton logo and took a step further with matching toenail art.
In her caption, Keyshia gave a shout out to Britney Tokyo for the nails and her fans couldn't stop gushing over how cute she looked.
Keyshia recently came under the spotlight after it appeared she was challenging Ashanti to a "Verzuz" battle.
During a live, friendly battle between Snoop and DMX, someone noticed a comment from the R&B singer where she seemed to be calling out to Ashanti and asking that they put up their hits against one another.
It didn't take long for this to circulate amongst fans, with many believing that it was a direct challenge. Who knows what will become of this, but if the fans are to be believed, there will be a battle between them. One can only hope and wait.
Please fill in your e-mail so we can share with you our top stories!