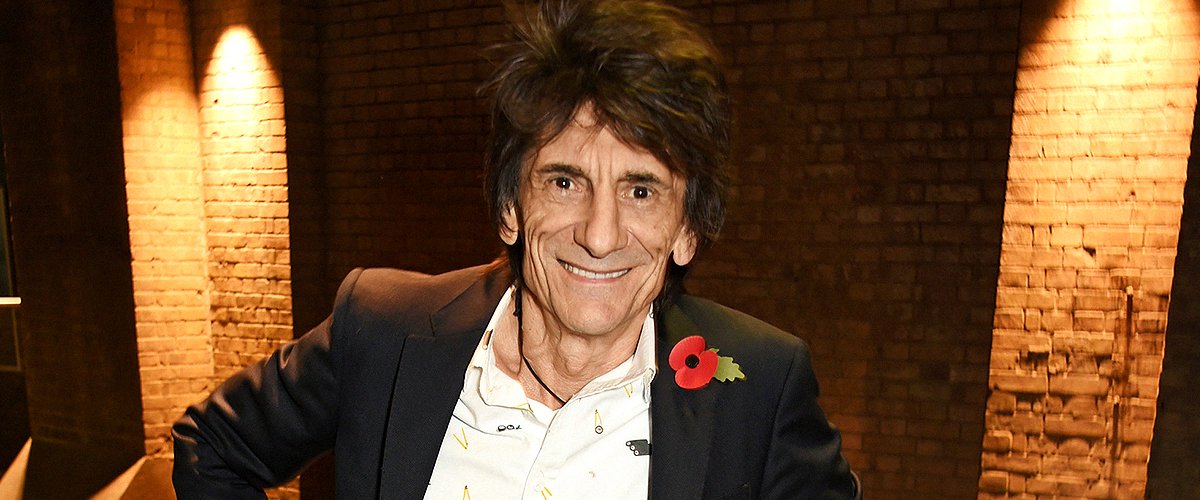 Getty Images
Ronnie Wood Welcomed Twins at 68 — inside the Rolling Stones Musician's Family
Ronnie Wood of the iconic rock'n'roll band Rolling Stones welcomed his youngest children at the age of 68 and has four grown-up children from previous relationships.
Ronnie Wood and his wife Sally Humphreys Wood announced the arrival of their twin daughters Alice and Gracie, on 30 May 2016, just two days before their dad's 69th birthday.
For Ronnie, who is an iconic musician, singer, and songwriter, that was not his first venture into fatherhood. He has a total of 6 children, including the twins, and his oldest son is now 45.
Ronnie is close to all his children and is the grandfather to six kids, all of them older than his younger daughters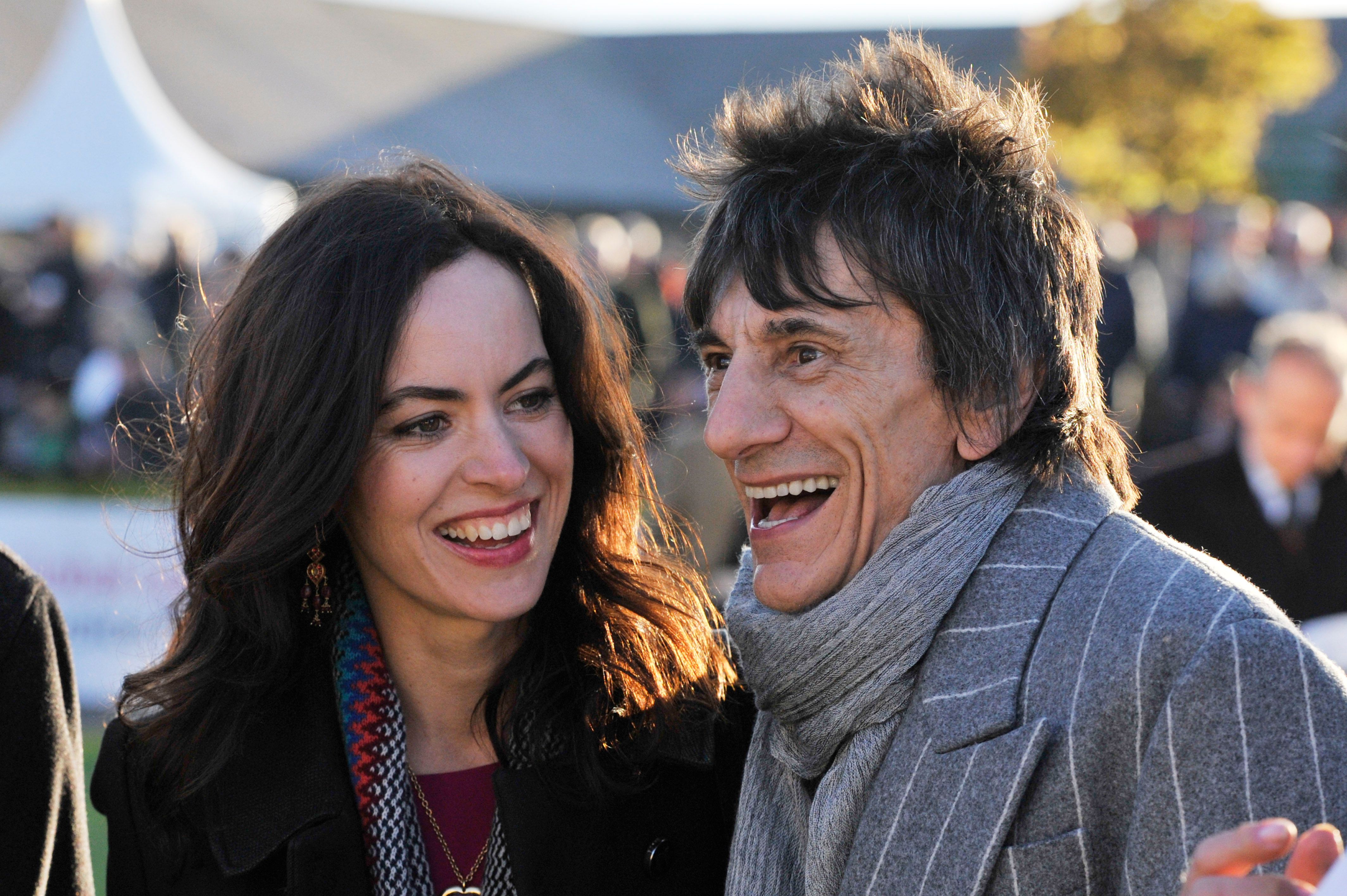 Sally and Ronnie Wood at Punchestown Racecourse in April, 2015 in Naas, Ireland | Source: Getty Images
DAD AND GRANDDAD
Ronnie's youngest children, twins Alice and Gracie, are now four years old, while his oldest, musician Jesse Wood is 43. The age difference between the siblings is an incredible 39 years.
Wood shares Jesse with his ex-wife, model Krissy Findlay. The marriage, which took place when Ronnie was 24, was short-lived. During the marriage, the musician embarked on an affair with George Harrison's then-wife, Pattie Boyd. Boyd moved on to yet another iconic musician, Eric Clapton, and shortly after, Ronnie met his next wife.
LOVE AND MARRIAGE
Ronnie met model Jo Karslake (who later became famous as Jo Wood) at a party. At the time, Ronnie was married, but he fell in love with Jo at first sight. He managed to discover she worked at Woolworth's, and the next day, he hung around the store at closing time to see her again. He said:
"When my father first saw my mother, he said, 'I've got to go for her, she's mine.' That's how I felt when I met Jo. It was love and I did everything I could to get near her."
Jo was divorced and had a little boy, Jamie, now 45, whom Ronnie adopted as his own. In 1976, the couple welcomed their first child together, Jesse, now married to TV presenter Fearne Cotton. Jesse and Fearne share two children, a son Rex, 7, and a daughter, Honey, 5.
Jo and Ronnie's daughter Leah, now 41, followed in 1978. Like her brother Jesse, Leah is a musician, an environmental activist, and is the mother of two children, a son, Otis, and a daughter, Maggie, whom she shares with her husband of 12 years, Jack MacDonald.
In 1983, Jo and Ronnie welcomed son, Tyrone, now 37. But the relationship suffered due to Ronnie's admitted alcoholism. By 2008, the musician had been in rehab a total of 8 times and kept relapsing. In 2008, he left his wife for a Russian model he met in a bar, Katia Ivanova, then 19, and Jo filed for a divorce.
MEETING SALLY HUMPHREYS
Ronnie, an accomplished artist, met Sally Humphreys while exhibiting his work at a theater she managed. Despite their age difference, they fell in love.
Curiously, Sally also comes from a musical background, and both her parents are classical musicians. Sally has continued working in her beloved theater, she explained:
"It's important for me to work – I'd never give it up – and it's important for the twins to see me do it."
Sally has revealed that marrying a world-famous -- and wealthy -- musician hasn't changed her lifestyle or her ambitions. She is determined that Ronnie's fame will not affect her children and that they will have a normal, unspoiled upbringing.
The theater is still Sally's passion, although it now takes second place to her devotion to her adorable baby girls. She has hinted that she and Ronnie are seriously considering growing their family.
Ronnie, now 73, is delighting in his new life with his wife and his daughters. The best part of his day is being with his young family, and he revels in his new role as a father. Ronnie is close to all his children and is the grandfather to six kids, all of them older than his younger daughters.
Please fill in your e-mail so we can share with you our top stories!