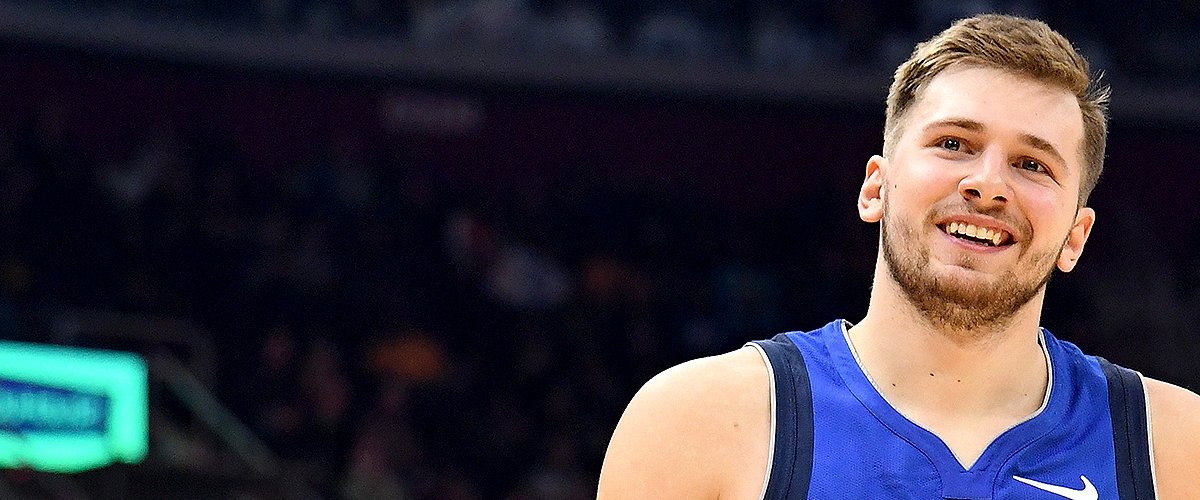 Getty Images
Mirjam Poterbin Is Luka Doncic's Mom and His Biggest Supporter — Meet the Woman Who Raised Him
Mirjam Poterbin, the mother of Dallas Mavericks star Luka Doncic, used to be a dancer, hurdler, and model and has been supporting her son every step of the way.
Born in February 1999, Luka Doncic has taken the world of basketball by storm with his impressive athleticism and accuracy even though he is only 21 years old.
[Mirjam] was not thinking about his future in basketball but his happiness.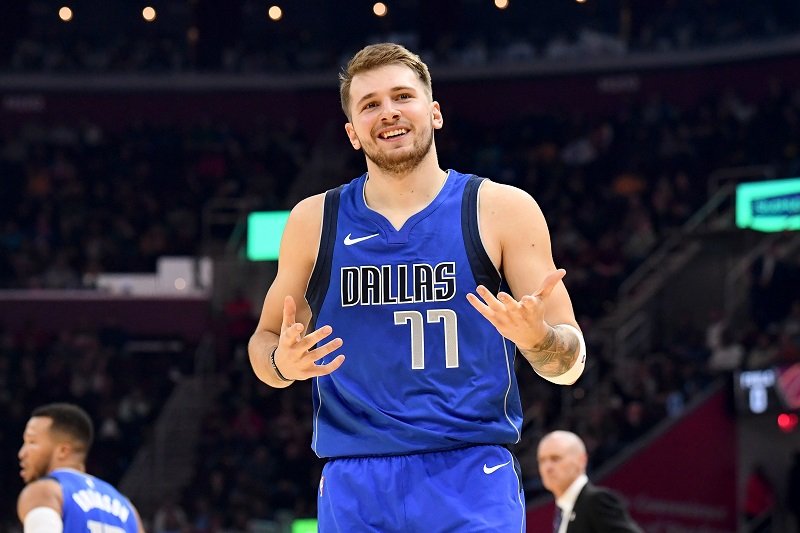 Luka Doncic on November 03, 2019 in Cleveland, Ohio | Photo: Getty Images
LUKA DONCIC'S CAREER
The Slovenian professional basketball player played for Real Madrid in Spain for several years (he joined the youth academy when he was 13 years old) before being drafted by the Dallas Mavericks in the 2018 NBA draft.
Now, Luka and his team are playing the Western Conference first-round series versus the Los Angeles Clippers, and the young player has been making headlines with his outstanding performance.
On August 23, he attracted a lot of attention after scoring a game-winning, buzzer-beating 3-pointer during overtime in Game 4 to tie the series at 2-2.
The video of his bucket went viral immediately, and other players like Stephen Curry and LeBron James took to social media to praise the Mavs' star for scoring in such a way.
One of the best reactions came from Mirjam Poterbin, Luka Doncic's mother. She shared an Instagram story (it expired already) admitting that she was proud of her "gamer" son and that she cried even more than when he was born.
MIRJAM POTERBIN, LUKA'S MOTHER
Speaking of Mirjam, she has been supporting her son from a very young age so that he could become the great player he is today. The fact that his father, Sasa Doncic, was also a professional basketball player in Europe definitely helped.
Sasa used to take his son to his games in Ljubljana, where he played for a professional team. Luka was the ball boy and would also mop the floor during games, and that's probably where he fell in love with basketball.
As Sports Illustrated reported, Luka's parents divorced when he was only nine years old, and Mirjam became his primary caretaker. When Luka was 13, he wanted to move from Slovenia to Spain to join the youth academy of the Real Madrid basketball club.
To see him pursuing his dreams, Mirjam Poterbin allowed it, and after three years, she moved to Spain with him. She confessed, though, that she was not thinking about his future in basketball but his happiness.
The former model pointed out that those three years were "crazy hard," that she cried a lot, and that she traveled to Spain every weekend.
Mirjam also said that Luka didn't have in mind how far he would make it. Instead, he was just happy about being able to do what he loves the most: playing basketball. Finally, Luka's mother admitted that Dallas might be his only home in the NBA:
"I'm honestly pretty sure it's going to be long-term. Yeah, he feels great there, so he wants to stay for sure."
MIRJAM POTERBIN ON LUKA AS A CHILD
Talking to WFAA, Mirjam described her son as a "naughty" boy while growing up. She then admitted that, in fact, Luka was not naughty but a kid full of energy who wouldn't stay still for a minute.
As per chores at home, Luka used to do them mostly on Saturdays and when Mirjam threatened to take things related to basketball (like going to practice) away.
Nowadays, Mirjam Poterbin's son is one of the main stars of the Dallas Mavericks and is very likely to make his way through the best players in the franchise's history.
Apart from that, and even though it might not look like it at first sight, Luka Doncic is a romantic man, and his girlfriend Ana Maria Goltes knows it firsthand.
Ana Maria, born in Spain, has been in a relationship with the Slovenian hooper for four years. Before the NBA season's restarted in Orlando's bubble, they quarantined together with their two dogs, Hugo and Gia.
In Mirjam Poterbin's case, it is unclear whether or not she is dating somebody. One thing is clear, though, she is Luka's #1 fan, and her Instagram page makes it clear.
Please fill in your e-mail so we can share with you our top stories!