TMZ: Kobe Bryant's Signature on Hardwood Floor during Last NBA Game May Sell for Half a Million
The floor where NBA legend Kobe Bryant played his last game is set to be sold for $500,000 at an auction happening in September.
The hardwood floor in Staples Center where Kobe Bryant played his last game in 2016 is set to be auctioned, and TMZ reports that it will cost $500,000.
The historic floor features Bryant's original jersey number, 8, which is painted in white and outlined in purple for the Los Angeles Lakers.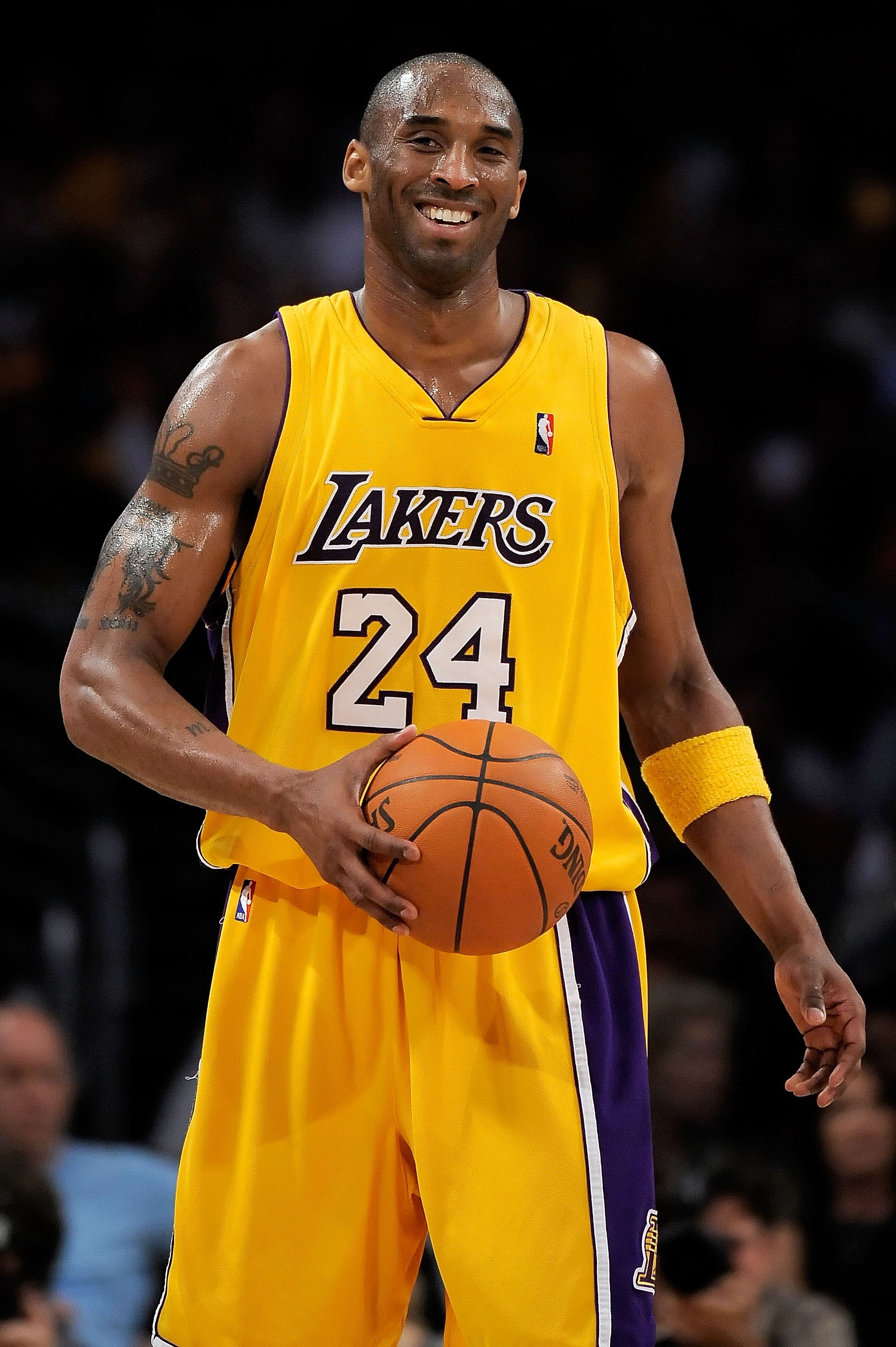 In 2016, Bryant delivered a powerful speech after his last game, and right before walking off the court, he wrote his signature on the floor.
That night, Bryant dropped 60 points during the Lakers' match against Utah Jazz. With this feat, he recorded one of the greatest final games in sports history. His performance that night is perhaps why that section of the court is expected to be sold for that much money.
According to TMZ, the seller, Heritage Auction will donate 10 percent of the proceeds to the Mamba & Mambacita Sports Foundation which is aimed at promoting youth sports. While online bidding is expected to kick off on September 4, a live auction will be held on September 26. 
August 24 was also declared as Kobe Bryant Day in Orange County, California.
Heritage Auction is also reportedly auctioning an autographed ticket from a game where Bryant played against the Toronto Raptors in 2006.
Kobe Bryant Signed Hardwood From Last Game Expected to Fetch $500k https://t.co/aDNLlQ7NVA via @TMZ

— Heritage Auctions (@HeritageAuction) August 26, 2020
In 2016, while delivering a speech after a jaw-dropping performance, Bryant famously had a towel draped over his shoulders. As he walked off the court after his speech, a fan was able to grab the towel. Later that year, the towel was sold at an auction price of $8000.
Following Bryant's death in January, it comes as no surprise that the price went up. In March, the towel sold for $33,0077.16 to David Kohler, who is famous for collecting and selling many sports memorabilia.
The towel that basketball legend Kobe Bryant draped over his shoulders during his farewell speech in 2016, along with tickets to Bryant's final game, sold at a virtual auction for over $30,000. https://t.co/2Q5BXT9e1j

— CNN (@CNN) March 29, 2020
Bryant would have turned 42 on August 23, and in celebration of this, his wife, Vanessa Bryant, took to Instagram where she shared a touching tribute.
In celebration of his legacy, August 24 was also declared as Kobe Bryant Day in Orange County, California, as they joined the world in honoring the late sports legend.
Bryant died on January 26 in a helicopter crash alongside eight other passengers who were on board, including his 13-year-old daughter Gianna.
Now, over seven months after his death, the world still finds new ways to honor him. Indeed, legends never die!