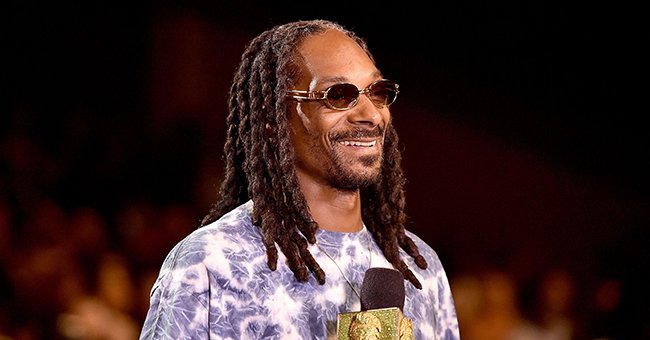 Getty Images
Snoop Dogg's Daughter Cori AKA Choc Gives a Sneak Peek of Her New Music Video 'Gin & Juice'

Cori Broadus recently took to social media to give fans a peek at the music video for her single, "Gin & Juice" and her father, rapper Snoop Dogg is ready to help her push it all the way.
Cori Broadus recently shared a sneak peek of her new "Gin & Juice" music video via Instagram, and her fans are not the only ones looking to help her promote it.
Her famous father, Snoop Dogg promptly took to the comments section to offer his support. He wrote: "I better see it first, so I can blow this thang[sic] up for you, baby girl!"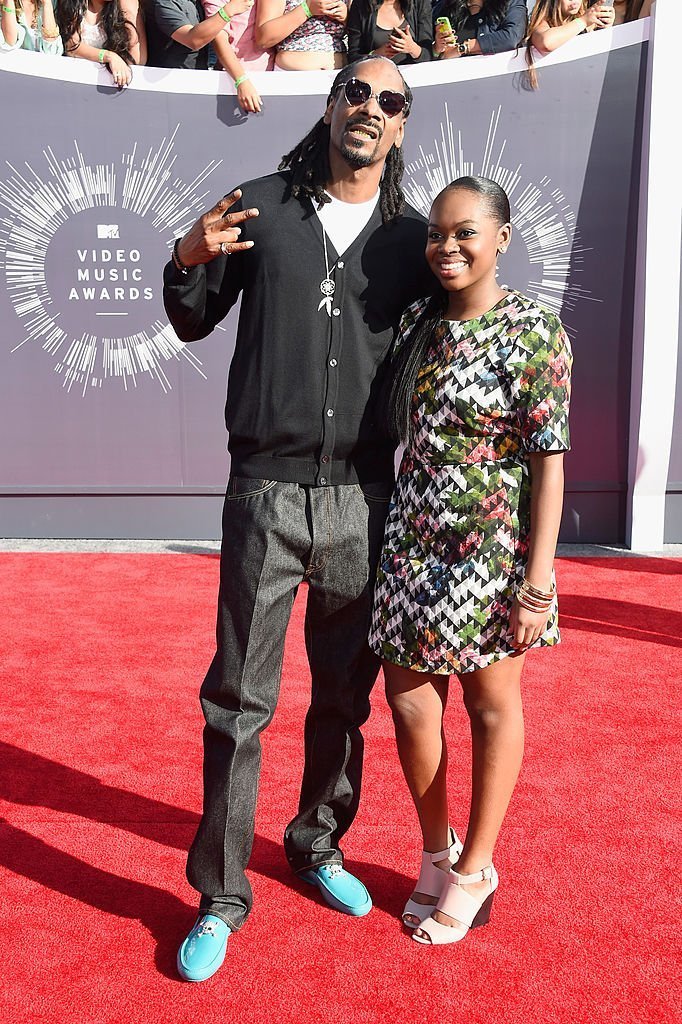 Snoop Dogg and Cori Broadus attend the 2014 MTV Video Music Awards on August 24, 2014. | Photo: Getty Images
The short slow-motion footage contained three cropped scenes from the original video. In two of the scenes, Cori could be seen getting her hair braided by a woman while in the last, she sits on a bicycle while she mouths off her lyrics. The talented singer captioned the post:
"GIN AND JUICE" video will be out very soon."
It's been some time since Cori decided to pursue a career as a musician, and through it all, her father has been supporting her every step of the way.
When she had her first performance, the proud father took to his Instagram page which boasts more than 4 million followers, to celebrate.
Cori has always had a passion for the performing arts.
He shared a video of the performance which captured the upcoming artist singing alongside backup musicians and a live band at Tha Juice Joint in LA.
Cori released her very first music video in 2017. It was for her song "Sittin in My Room" and it was cute. The song was reportedly an ode to Brandy's 1995 hit song on the "Waiting to Exhale" soundtrack.
In 2018, Cori released another video for her "Love Me For Me" track, and like her previous release, it ticked all the boxes.
Cori has always had a passion for the performing arts. She graduated from Ramon C. Cortines School of Visual and Performing Arts in Los Angeles.
At the time, Snoop Dogg captured the event on camera and shared it via his Instagram page. The proud father shared several photos and videos documenting the joyful event.
Snoop shares Cori with his wife, Shante Broadus. The rapper once admitted that she is one of the reasons he and his wife are still together and it only makes him love her more. A love he has been demonstrating and will once again demonstrate when her "Gin & Juice" music video comes out in the nearest future.
Please fill in your e-mail so we can share with you our top stories!