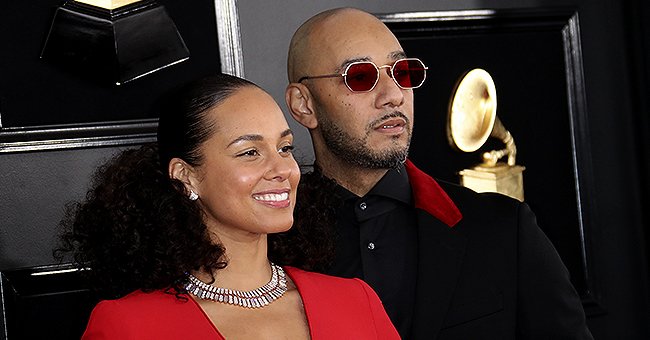 Getty Images
See How Swizz Beatz Reacts to His Wife Alicia Keys Washing the Dishes in a Sweet Video
Alicia Keys has just been named the number one RIAA certified female R&B artist of the millennium, and her husband is making sure everyone knows.
When it comes to hyping up your partner, Swizz Beatz has got it down in the latest video he shared on his Instagram page.
Recently, his wife, Alicia Keys was named the Recording Industry Association of America's (RIAA) highest-selling female R&B artist.
Her proud husband decided to celebrate the news, sharing an adorable video of his wife as he confronts her in the kitchen.
In the video, Beatz walks up to Keys who appears to be camera shy before he hands her a glass of wine to celebrate the occasion. After finally catching up to her, he says:
"16 million worldwide, beating everybody, everybody. And you're just gonna walk around the house, washing dishes, dont's say nothing?"
While Keys may have been too humble to make a big deal out of herself, she did give a toast to herself, adding that it was the connection between her and her fans that had led to her success.
The clip ended with Beatz asking when her new album would be released, pushing for a date. However, the singer kept that secret to herself.
She worried that she would fail at being a mother.
The couple met when they were in their teens. However, they did not start dating until later in life, eventually getting married in 2010. They share two children, Egypt Daoud Dean and Genesis.
Keys is also a stepmother to Beatz's children from a previous marriage and has spoken about her parenting styles, particularly when it comes to allowing her children to express themselves. She said:
"For my boys, it's similar: if they want to express the feminine energy that's inside of them, there's all these judgements and all these rules and stereotypes and vibes, and it's really frustrating to me."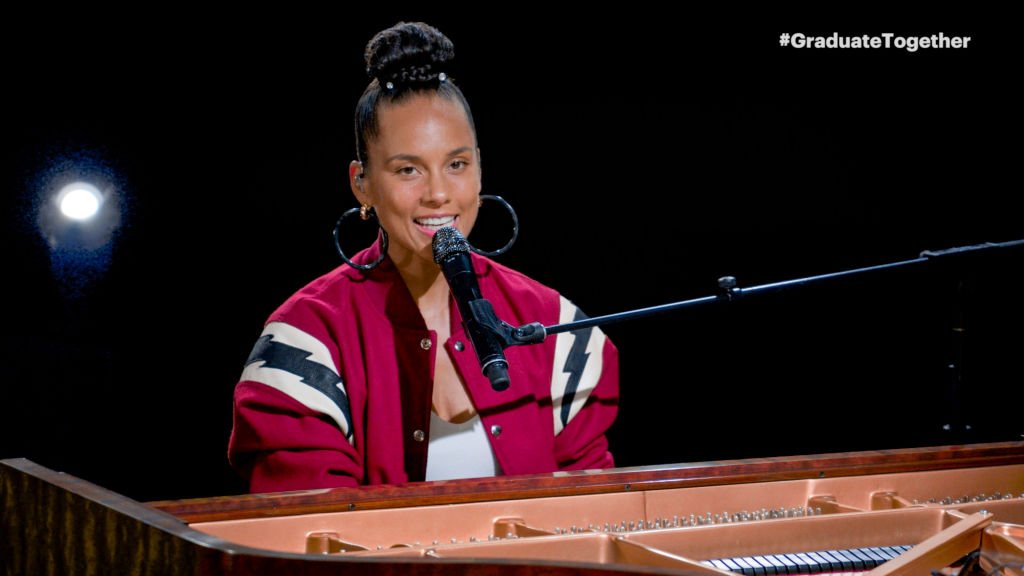 Alicia Keys performs during Graduate Together: America Honors the High School Class of 2020 in May 2020 | Photo: Getty Images
The Grammy winner has previously said that motherhood gave her a sense of clarity, describing it as finding her North Star.
Keys added that while she worried that she would fail at being a mother, she was determined to do for her child what she has struggled to do for herself.
Their children have impressive parents to look up to, with the couple having 35 Grammy nominations between them.
While most people are familiar with Keys' work, her husband produced several hits, including Whitney Houston's "Million Dollar Bill," as well as Beyonce's "Ring the Alarm."
Please fill in your e-mail so we can share with you our top stories!