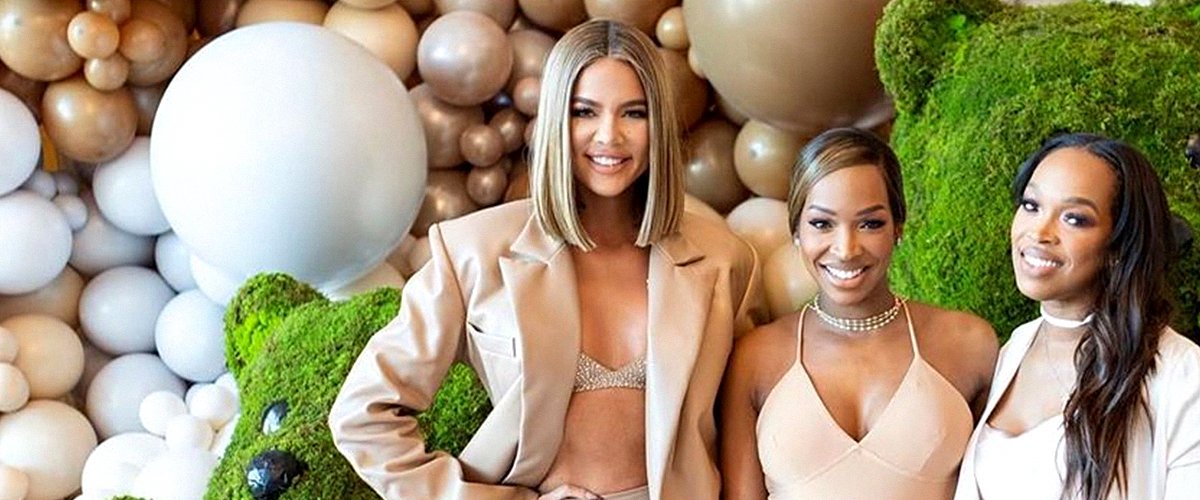 Instagram/foreverkhadijah
Khadijah Haqq Mccray Is Khloe Kardashian's Best Friend — What to Know about the Actress
Actress Khadijah Haqq McCray has been Khloé Kardashian's best friend for years. She is currently married to a former NFL player and has two children.
Born in March 1983, Khadijah is a model, reality TV personality, and actress who has been involved in the entertainment industry since 2003 when she briefly appeared in "The Parkers."
I couldn't wait to share that my family is growing.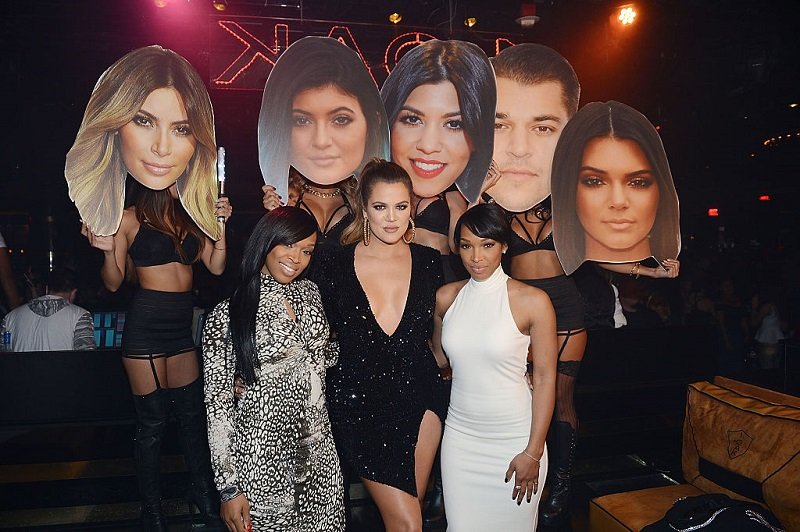 Khadija Haqq, Khloé Kardashian, and Malika Haqq on December 30, 2014 in Las Vegas, Nevada | Photo: Getty Images
KHADIJAH HAQQ MCCRAY'S CAREER
From that point on, she kept landing parts in other TV series, including "Strong Medicine" and "The Bernie Mac Show." One of her most memorable roles from the 2000s was that of Penny in the Disney film "Sky High." Her twin sister, Malika Haqq, also worked in that movie.
As Metro reported, Malika and Khadijah have a brother called Jamal, and their parents are Iranian immigrants who came to Los Angeles several years ago.
Khadijah Haqq McCray's fame skyrocketed, though, after it was revealed that she is Khloé Kardashian's best friend. She has made some appearances in the Kardashians' reality shows, including "Khloé & Lamar" and, of course, "Keeping Up with the Kardashians."
Khloé and Khadijah have been friends since they were teenagers, and they met each other after Malika started dating one of the "KUWTK" male best friends.
KHADIJAH HAQQ AND BOBBY MCCRAY'S RELATIONSHIP
As per Khadijah's love life, she has been married to former NFL player Bobby McCray since July 2010. In November, a few months after tying the knot, the couple welcomed their first child to the world, son Christian.
Their second child, daughter Celine, was born in February 2014. Bobby also has a son, Bobby Louis McCray III, from a previous relationship. Although having a family of five might be enough for some people, it is not for the McCrays.
On August 27, 2020, Khadijah announced on Instagram that she and her husband are expecting their third child together. In the photo, the TV personality appears wearing her massive wedding ring while holding a pregnancy test right in front of the camera. She wrote in the caption:
"I'm pregnant!!! I couldn't wait to share that my family is growing and we will soon welcome a new baby in our home."
Most members of the Kardashian family – including Kim and Kris Jenner – took to the comment section to congratulate Khadijah Haqq and Bobby McCray for their upcoming baby.
It is important to mention that Malika Haqq gave birth to her son, Ace, in March 2020, so Khadijah's upcoming baby will have a cousin around their age to play with growing up.
KHADIJAH'S DAUGHTER HEALTH SCARES
Back in February 2019, Khadijah made headlines after revealing that her then-four-year-old daughter had been taken to the hospital due to "bad pneumonia." Fortunately, Celine made it out of the hospital okay, and is probably eagerly waiting to become a big sister.
Months later, in September, Khadijah talked about Celine's premature birth for the first time, confessing that she went into pre-term labor at only 19 weeks (less than five months).
The TV personality spent 6.5 months of bed rest, and at 36 weeks, she underwent an emergency C-section. The most dreadful aspect of it was that, when Celine was taken out of her mom's womb, she didn't cry.
Khadijah added that Celine had fluid in her lungs, which caused additional complications. For the next 12-16 hours, she couldn't hold her baby.
Fortunately, after doctors and nurses at Cedar Sinai Hospital & La Peer Pediatrics worked around the clock, the child came out of the NICU and joined her family. The TV personality revealed, though, that Celine has a sensitive respiratory system and asthma, but that she is a fighter.
Hopefully, Khadijah Haqq McCray's upcoming labor will be a lot less stressful. Her 2-million Instagram followers are waiting for her to share more details of her pregnancy, and so are we.
Please fill in your e-mail so we can share with you our top stories!