Idris Elba's Daughter Isan Flaunts Her Curves during an Afternoon Stroll in This Stunning Pic
She is the daughter of a superstar, but she is ready to shine with her own light now that she has earned a name as an advocate and is getting ready to become a filmmaker, apart from being graced with an unmatched beauty.
47-year-old English actor Idris Elba's 18-year-old daughter Isan first came to prominence in 2018 when she was named the 2019 Golden Globe Ambassador at age 16, to much of Isan's surprise.
While she has expressed her interest to work behind the cameras in the film and TV industries, Isan's early exposition in show business could surely help her with her chosen career, and her good looks won't harm either.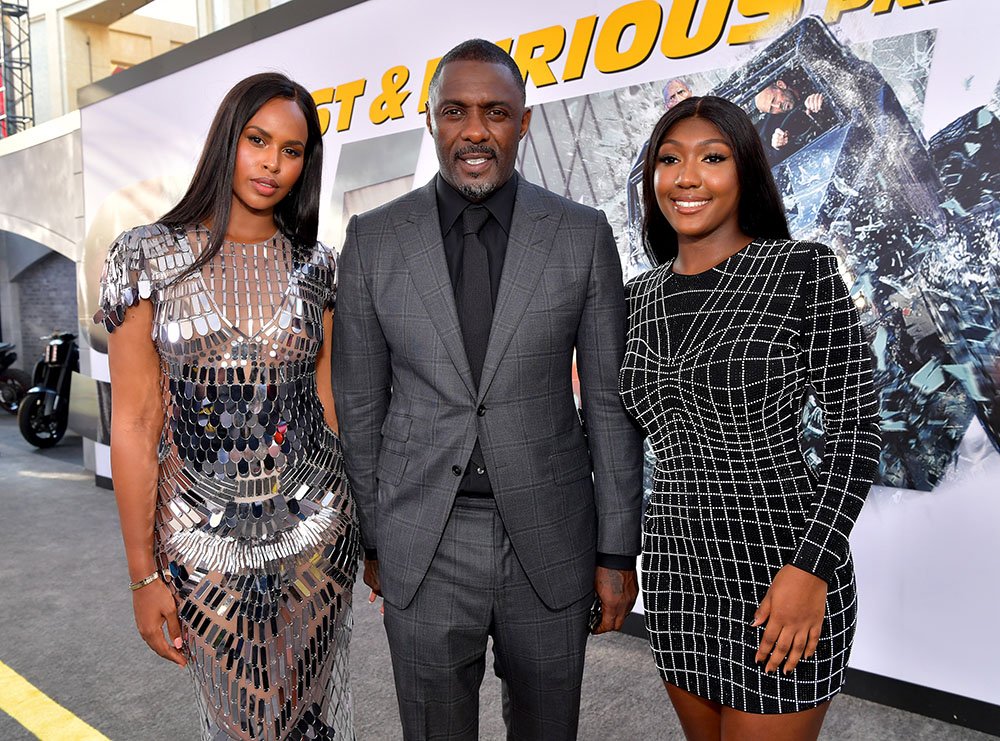 Isan has just become an adult and she has been showing her confidence as she gets ready to take the world by storm, proudly flaunting her beautiful looks and curves frequently on her Instagram feed.
On July 4, Isan took to her profile to share a picture of herself taken in the middle of a summer afternoon walk while wearing a pale pink form-fitting short dress with thin straps, leaving her toned and shiny legs and arms visible.
Isan kept her hair back in a tight bun and accessorized her neck with jewelry. She also carried a small cream-colored handbag and wore white tennis shoes, and she gave the camera a flirtatious smile. She captioned the post:
"My afternoon stroll fit."
HER INTERESTS
Being named the 2019 Golden Globe Ambassador after being secretly nominated by her famous father gave Isan the platform she needed to advocate for a cause she had become concerned with, that of mental health in the African American community.
"There's this perceived stigma and I've seen friends struggle. We need to empower young people to not be afraid to ask for help," Isan told Variety in 2018.
In 2019, Isan revealed that her mother, Kim Norgaard, Elba's first wife, had recently opened up to her for the first time about her struggles with several conditions like depression, bipolar disorder, and anxiety.
In Isan's name, the Hollywood Foreign Press Association in charge of the Golden Globes donated $50,000 to the Boris Lawrence Henson Foundation which works in changing narratives around mental health in the African American community.
In December 2019, Isan shared that she had made up her mind about going to New York University's Tisch School of the Arts to major in Film and Television Production, taking to Instagram to deliver the news while wearing an NYU shirt.
While Isan dreamed of being an actress after her father as she grew up, getting familiar with the behind-the-scenes work of Elba during his directorial debut got her interested in becoming a filmmaker.