NBA Star Blake Griffin Shares His Experience Playing Basketball with Adam Sandler
NBA star Blake Griffin appeared on "The Tonight Show Starring Jimmy Fallon" and spoke about his experience while playing basketball with actor Adam Sandler. 
NBA and Detroit Pistons star Blake Griffin was live on "The Tonight Show Starring Jimmy Fallon," where he revealed that Adam Sandler is the best comedian he ever played basketball with. 
Griffin and Jimmy Fallon talked about the basketballer's flair for comedy. Fallon then shared a video on YouTube, showing the athlete performing standup comedy.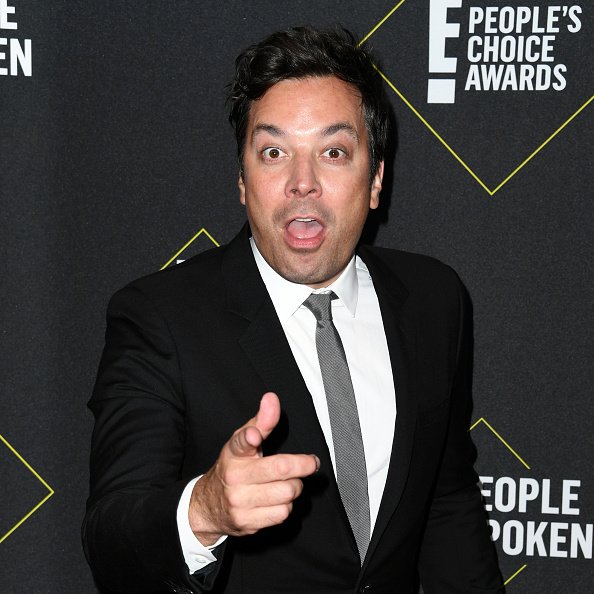 The television show host noted that people had the impression that Griffin could not be a standup comedian given how good he is in the basketball court. He asked the basketballer if he shared a similar sentiment. 
Griffin said people complimented him on being funny for an athlete and that he hoped he would shed the athlete part and just be funny. Fallon then asked Griffin if he knew any comedians that were good at basketball. The basketballer answered, saying: 
"I guess the best comedian-basketball player I've ever played with is Adam Sandler. He is like a scrappy little guard." 
Griffin also said that Sandler had a bit of swagger to his game and enjoyed playing basketball, which is noticeable in how he plays. 
Griffin is not wrong to tag Sandler as a good basketballer. The actor has previously shown his basketball skills on several occasions, wowing many of his fans. 
Griffin said he chose to do a podcast in health and wellness, despite having offers from comedy and sports.
.@blakegriffin23 shares what it's like to play basketball with @AdamSandler 🏀 https://t.co/821HznjCO1 #FallonFlashback pic.twitter.com/jn87XSG4qV

— The Tonight Show (@FallonTonight) August 25, 2020
In December 2019, he played in a pickup basketball game in an LA fitness center. Sandler did not just play but was the star of the game, with his incredible skills, jump shots, and spectacular blocks. 
Recently, Sandler honored the memory of late basketball star Kobe Bryant on his posthumous 42nd birthday. Taking to his Instagram page, Sandler posted a video montage of Bryant's iconic moments, captioning it: 
"Happy Birthday Day, Kobe! We all miss you!!!"
Meanwhile, Griffin is looking ahead of his basketball career and already has plans in motion for what he would do after retiring from the game. He recently launched a weekly podcast, "The Pursuit of Healthiness."
The podcast features Griffin in conversation with some of the world's famous people like Michael Jordan, Ariana Huffington, Deepak Chopra, Chelsea Handler, etc. 
In a chat with The Hollywood Reporter, Griffin said he chose to do a podcast in health and wellness, despite having offers from comedy and sports, because he is passionate about the topic. 
He also told CBS Sports that health and wellness had been a part of him since his childhood days when his mom ensured that he and his brother grew up well-nourished and healthy. 
Griffin has also been honing his career in standup comedy and continues to get better at it. Time will tell if he ends up having a career in comedy. Whatever is the case, in the end, he will surely come out tops.