Chadwick Boseman Visited Kids with Cancer While Privately Battling His Own Illness
Another honorable deed unveiled! Chadwick Boseman paid a visit to kids afflicted with cancer at the St Jude hospital while engaged in his own battle with the disease with none the wiser. 
In the aftermath of his death, the honorable deeds of Chadwick Boseman have been coming to light with the most recent being a tweet from a St. Jude hospital that claims Boseman had visited kids with cancer while he had been battling his own. 
The visit came before the release of "Black Panther" in 2018. The kids he visited had no idea that the actor, who passed away on August 28, was going through exactly what they were.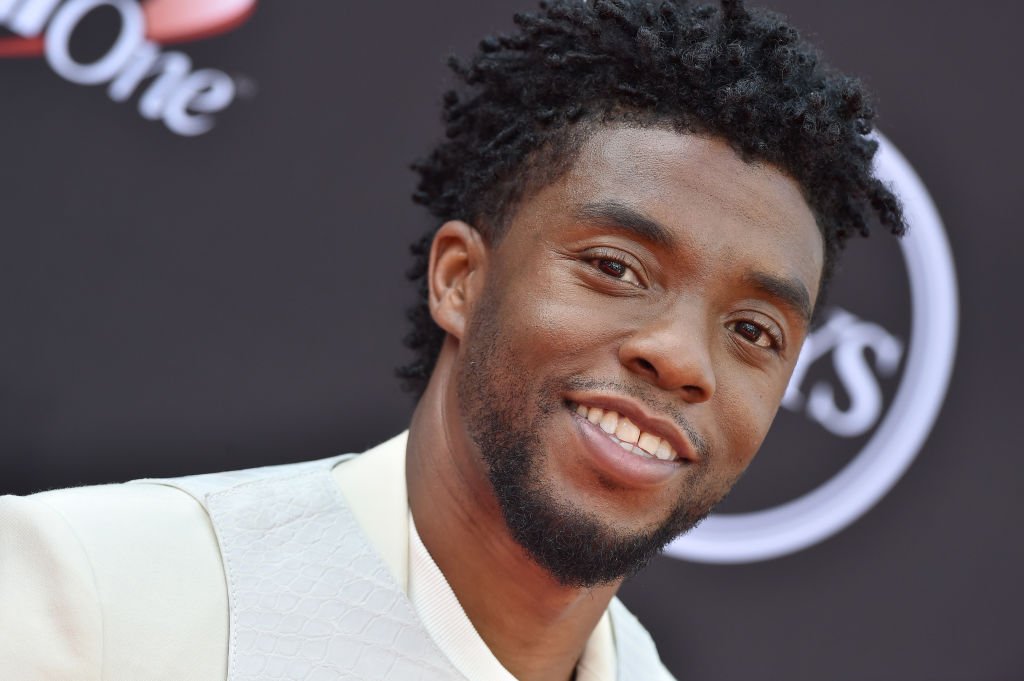 When Boseman visited St. Jude's Hospital, he gave the children many toys and memories they would never forget. At the time of his visit, the hospital shared a tweet expressing their gratitude for his visit. 
Upon his death, they shared a tribute on Twitter to honor him for the life he lived. The hospital expressed sadness at the tragedy while reminiscing on the effects his visit two years ago had on the kids. 
Following his visit to the hospital, Boseman reflected on the time he spent there and opened up about how pleased the kids were that "Black Panther" was getting released soon. 
In a clip that went viral on Twitter after his death, he was captured on video tearing up while discussing his encounter with two terminally ill boys who had been looking forward to "Black Panther's" premiere. 
Things didn't go according to plan and the two boys passed away before the movie was released .
It's not every day that St. Jude gets a visit from an Avenger! Thank you @ChadwickBoseman for stopping by to bring joy to our patients and learn more about our lifesaving mission! ❤ 🎉 pic.twitter.com/7RwPO7qgPD

— St. Jude (@StJude) September 12, 2018
Boseman kept in touch with the boys throughout the filming of "Black Panther." The parents told him the boys were trying to stay alive until the film was released. 
In the viral footage taken in 2018, Boseman broke down in tears when he revealed that things didn't go according to plan, and the two boys passed away before the movie was released.  
We are deeply saddened to hear of the passing of our friend Chadwick Boseman. Two years ago, Chadwick visited the St. Jude campus and brought with him not only toys for our patients but also joy, courage and inspiration. Our thoughts are with his family and friends at this time. pic.twitter.com/Jk0Bv4MZpv

— St. Jude (@StJude) August 29, 2020
Having fought four years against colon cancer, Boseman succumbed to death on August 28 at his home in LA, surrounded by his wife and family. 
In a statement confirming his death, his family admitted that Boseman kept pushing forward through all that was happening. 
This 2018 clip of Chadwick Boseman getting emotional about the impact Black Panther had on two little kids with terminal cancer is especially heartbreaking, knowing now that he was fighting the same fight. RIP. pic.twitter.com/5giV543c8L

— Chicks in the Office (@ChicksInTheOff) August 29, 2020
Though he brought a lot of characters to life while undergoing surgeries and chemotherapy, his greatest fulfillment came from his portrayal of King T'Challa in "Black Panther." RIP Boseman!