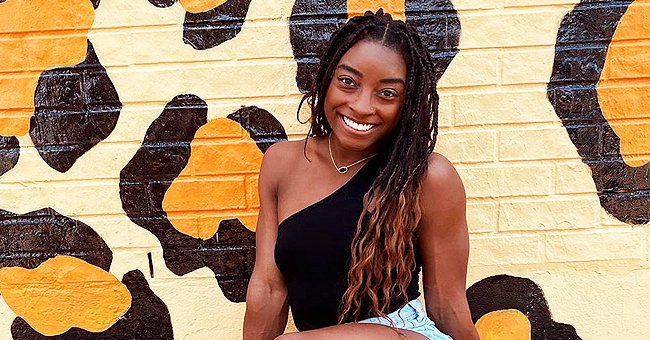 Instagram/simonebiles
Simone Biles Shows off Fit Figure in Denim Shorts and Black One Shoulder Top in a Cool Picture
The world's most decorated gymnast, 23-year-old Simone Biles, showed her fans that she knows how to enjoy herself in a new picture posted on her Instagram page.
In a recent picture posted on her Instagram, Olympic gold medalist Simone Biles decided to show her fans how to look absolutely smashing without even trying. Her excited caption read: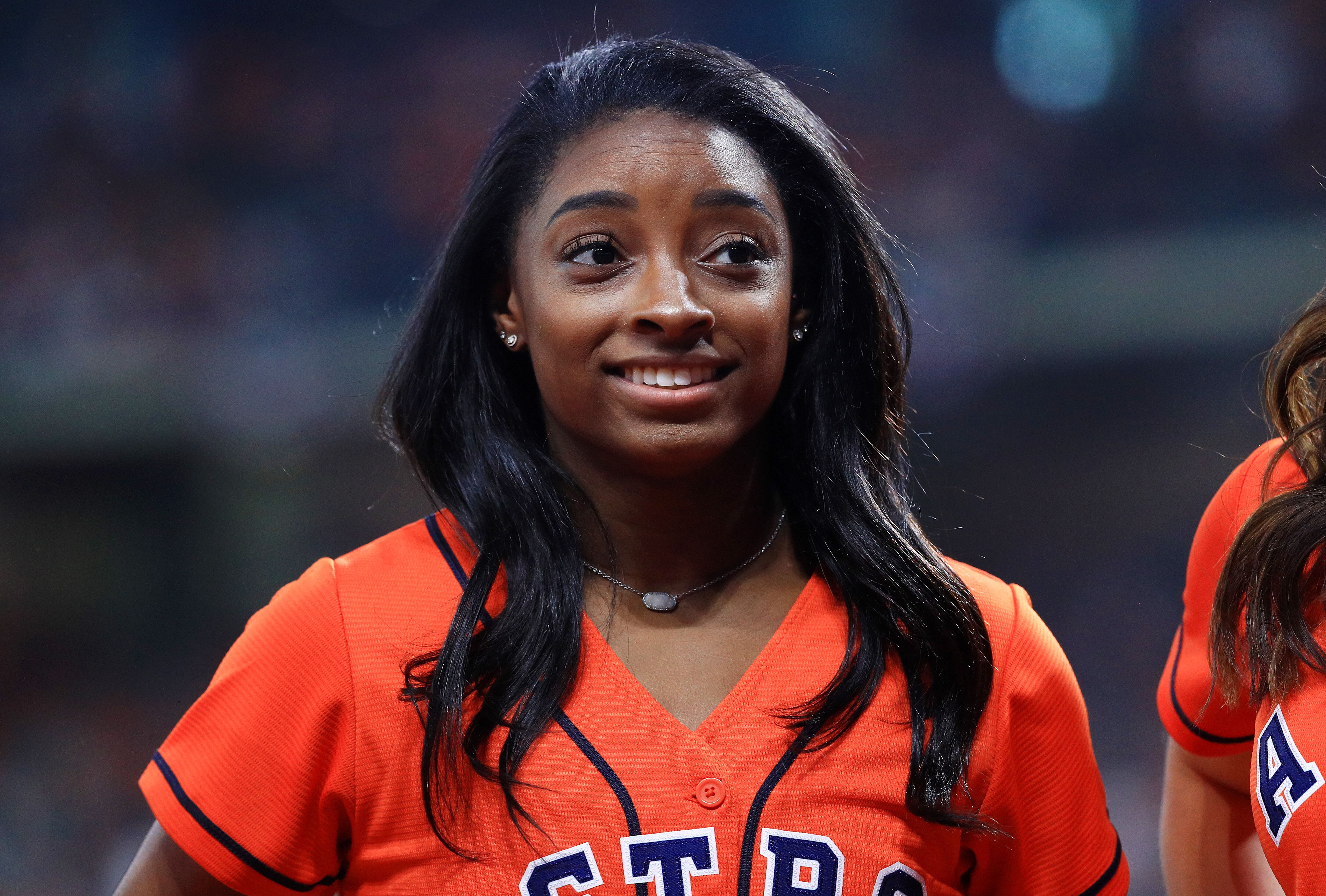 Simone Biles at Game 2 of the 2019 World Series between the Houston Astros and the Washington Nationals on October 23, 2019 | Photo: Getty Images
The gymnast looked absolutely divine in a black asymmetrical top as she struck a pose on an animal-print painted floor and background.
The 23-year-old put her toned thighs and calves on display in a slightly risque pair of light blue denim shorts while she topped off the look with simple black slippers.
Biles's black and auburn ombre braids and her gorgeous smile were all that was needed to complete her charm, and her fans fell right for it.
The comments section was teeming with compliments for the athletic beauty, and her fans and followers gushed over how stunning she looked in her casual outfit.
The athlete returned to her routine of posting sizzling hot and adorable pictures of herself.
With the pandemic and quarantine halting almost everything, Biles has been doing her best to take all the time she can to relax and just have fun. Part of her much-needed TLC time has been dedicated to enjoying the summer weather in recent times.
On August 22, the 23-year-old shared a picture of her lounging by a pool in a black two-piece swimsuit, putting that gorgeous figure on display again. She captioned:
True to her caption, the look of serenity and pure relaxation vibes exuded from her pose and face were enough to let her fans and followers know that she meant business when she said she had no worries.
With one hand propped behind her and the other holding a cup, and sunglasses shielding her eyes from the sun, Biles was the ultimate unbothered cool summer girl.
Earlier in the month, the famous athlete went social media official with her boyfriend, NFL player Jonathan Owens. She confirmed their relationship by posting two pictures of them cozying up together on her Instagram.
Since going Instagram-official with her NFL beau, the athlete returned to her routine of posting sizzling hot and adorable pictures of herself. These included a sweet snap of her lounging in a wicker chair while munching on a watermelon.
Biles, who became the most decorated gymnast in history in 2019, planned to retire from the sport this year after the 2020 Olympics. However, the Olympics were postponed due to the pandemic.
Even with the Olympics seeming so far away, a good athlete like Bles never really stops working hard. The 23-year-old revealed she still had her fire when she tweeted a video of herself performing a string of skills.
Looking good, keeping her skills sharp, and enjoying some quality relaxation time is all quarantine is about for this 23-year-old beauty.
Please fill in your e-mail so we can share with you our top stories!