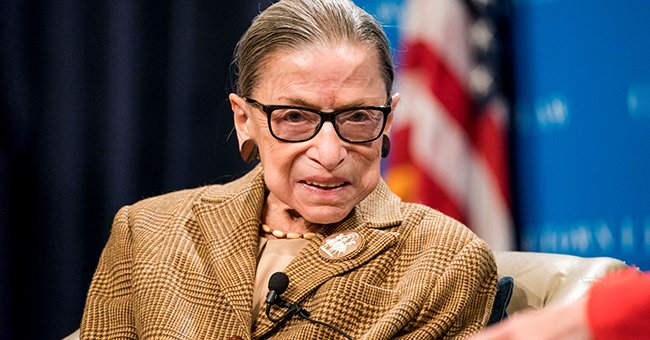 Getty Images
See Ruth Bader Ginsburg, 87, Officiate a Wedding Less Than a Month after Hospitalisation
Ruth Bader Ginsburg didn't let a recent hospitalization stop her from making the wedding of family friends supremely special, as she presided over their union this weekend.
The 87-year-old Supreme Court Justice made the hearts of family friends Barb Solish and Danny Kazin very happy when she officiated their stunning outdoor wedding on Sunday.
Ginsburg's public appearance came shortly after she landed in the hospital in July. She developed a fever and chills as a result of a procedure to remove gall stones, and the 87-year-old said that it had nothing to do with her resurgence of cancer.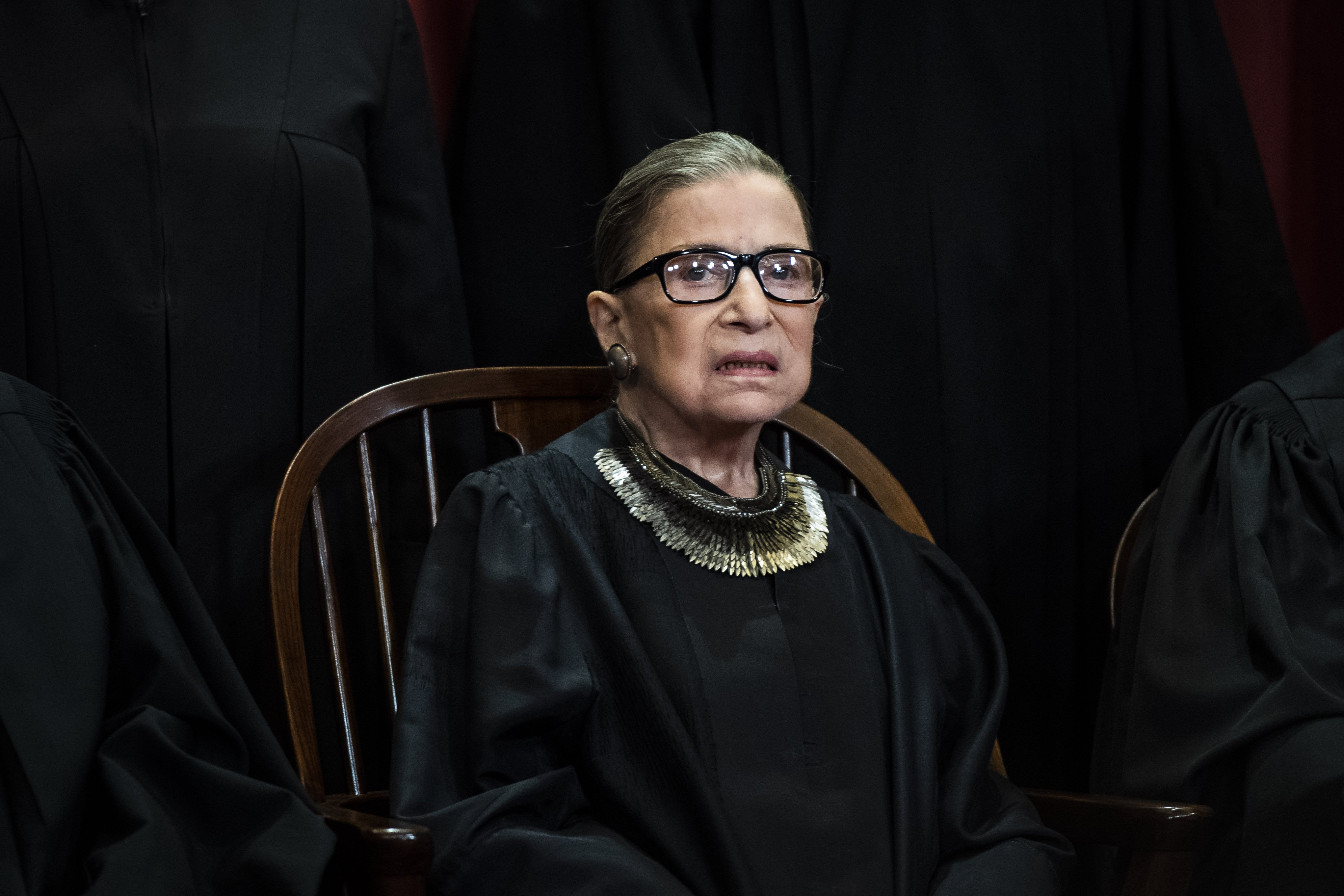 Ruth Bader Ginsburg poses with other Justices of the United States Supreme Court during their official group photo at the Supreme Court on Friday, Nov. 30, 2018, in Washington, DC. | Source: Getty Images.
In July, Ginsburg also shared that she began a course of chemotherapy again on May 19. A routine scan led to a biopsy, which in turn revealed lesions on her liver, but the Supreme Court Justice has no plans on slowing down.
Not Ginsburg's first experience with cancer, she first battled colon cancer back in 1999. A decade later, the disease returned in the form of pancreatic cancer, which she also fought off successfully.
Solish shared a sweet picture taken during the wedding ceremony, and it showed Ginsburg dressed for the occasion while Solish and Kazin lovingly stared into each other's eyes.
Donned in her black judicial robe, Ginsburg looked stately with her pearl earrings and embroidered collar. Alongside the beautiful picture, Solish wrote:
"2020 has been rough, but yesterday was Supreme."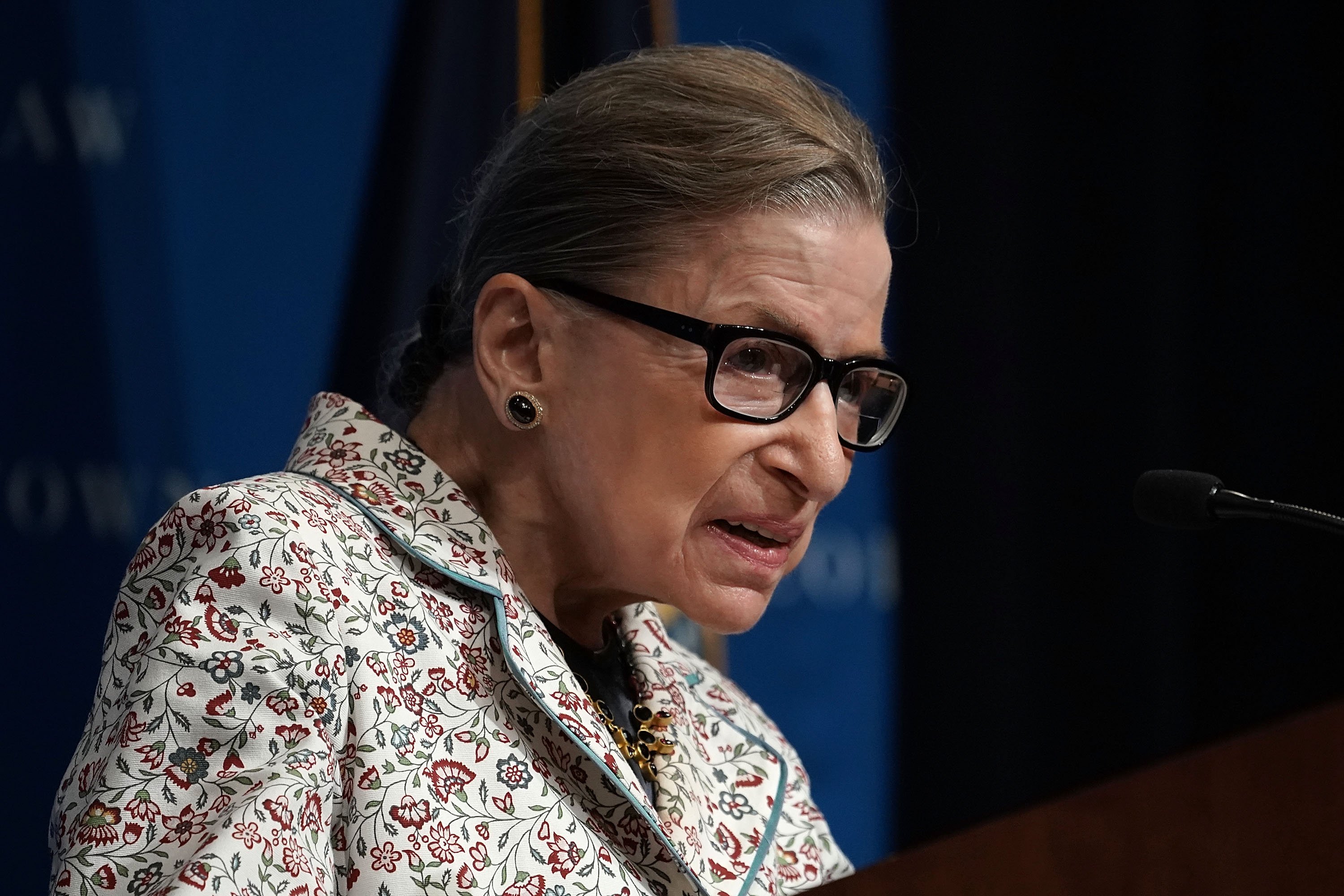 Supreme Court Justice Ruth Bader Ginsburg participates in a lecture on September 26, 2018, in Washington, DC. | Source: Getty Images.
The country wedding took place at an undisclosed private residence, and Solish made sure to share with her fans that both she and the groom tested negative for COVID-19 before they went ahead with the ceremony.
HER CANCER TREATMENT IS GOING WELL
Meanwhile, Ginsburg's battle with cancer has her on the winning side. The chemotherapy course she started showed a significant reduction in liver lesions on the scans taken on July 7.
Since the treatment is working and Ginsburg's body can tolerate it, she decided to continue with it and said:
"I will continue bi-weekly chemotherapy to keep my cancer at bay, and am able to maintain an active daily routine."
During her previous two bouts with cancer, Ruth Bader Ginsburg had the support of her husband, Martin, who encouraged and spurred her towards recovery.
Sadly, the prominent tax lawyer died in June 2010, after he lost his battle with metastatic cancer. Even though Ginsburg is now facing the journey without her spouse by her side, she still has the fiery spirit that keeps her going.
Please fill in your e-mail so we can share with you our top stories!