Look Back at Prince Harry's Regret over Last Phone Call with Princess Diana before Her Death
Prince Harry expressed his regret over a phone call with his mother, Princess Diana, which unknown to him was going to be his last conversation with her. 
Prince Harry, in the HBO documentary, "Diana, Our Mother," revealed that he and his brother, Prince William, had rushed their last phone call with their mother.
Prince Harry and Prince William aged 15 and 12 respectively, were at their cousins' in Balmoral at the time. They had been focused on getting back to playing with their cousins and had hurried their conversation with their mother.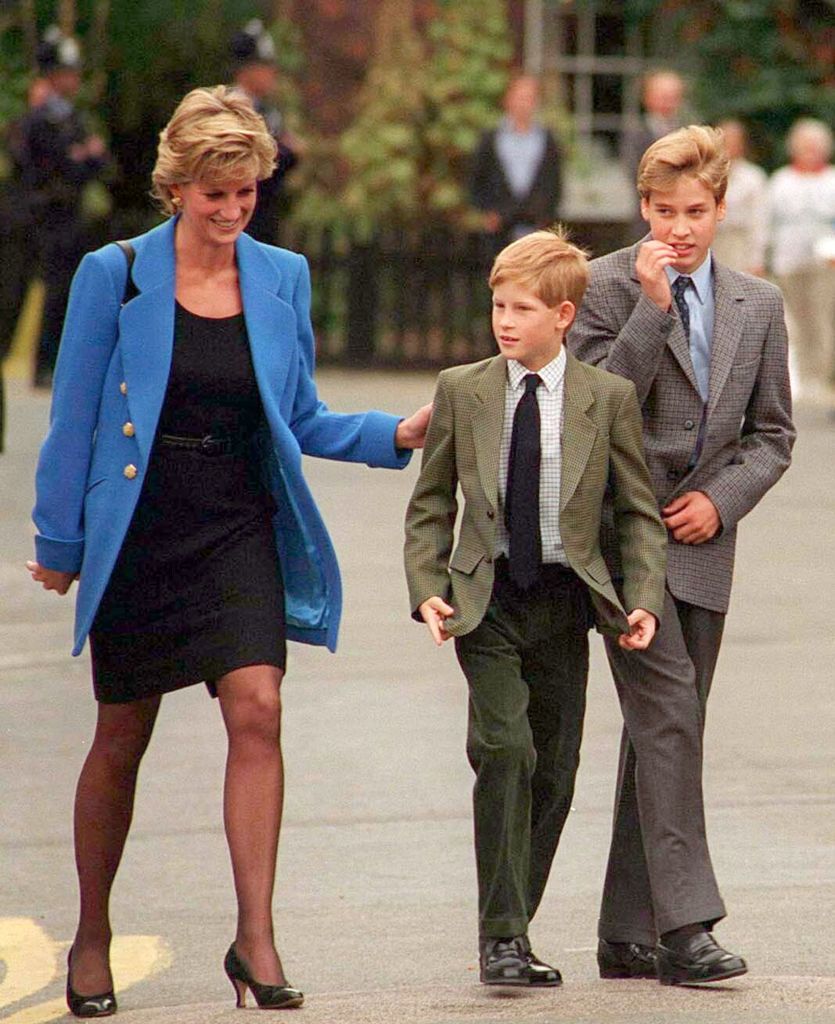 The brothers described the phone call as "brief" as they shared with Katie Nicholl, in the making of the HBO documentary, stating the things they wished they had done differently as regards the last phone call.
Prince William did not share the details of the call but said he had been too blasé about it. Prince Harry, who could not remember the details of the call, shared the life long regret he has experienced ever since. Harry said:
"...how differently that conversation would have panned out if I'd had even the slightest inkling that her life was going to be taken that night."
That would be the first time that both princes will jointly talk about their mother as they formerly found it difficult to do so, especially in public. They shared with reporters that the documentary was a tribute from the princes to Princess Diana. 
Prince William vowed that they would not talk about Princess Diana's death anymore. He said there was still grief in their hearts as he for one, had only cried twice since his mother's death. He was also very nervous about watching the documentary with the reporters in Kensington Palace.
Diana often sent him random and somewhat embarrassing cards in school.
This is really emotional. https://t.co/5oEiFEJ3Hn

— Glamour (@glamourmag) August 31, 2020
The HBO documentary was in celebration of the 20th anniversary of Princess Diana's death. The documentary was made in 2017. It featured a host of friends and family.
The documentary showed a side of Princess Diana unknown to many. Friends and family shared stories and deeply personal encounters. The princes also shared their earliest memories of their mother. Prince William said:
"We feel hopefully this film will provide the other side from her close family friends that you might not have heard from before..."
Today marks the 23rd anniversary of the death of Princess Diana 💔 Look back at her sweetest moments with her sons, Prince William and Prince Harry. https://t.co/xrcggIXGEf

— Entertainment Tonight (@etnow) August 31, 2020
The 65-minutes documentary showed off some of Princess Diana's campaigns and the decision of the princes to keep those campaigns running. It also included some of Diana's pictures that had never been seen before.
The Princes looked through private family albums and recalled touching childhood memories. Prince William shared that Princess Diana was "very informal and full of laughter and fun."
Prince Harry referred to his late mom as "a total kid." When people ask him how much of a fun person she was, he simply remembers her laugh. Diana often sent him random and somewhat embarrassing cards in school.
Prince William and Prince Harry shared the difficulties that followed their mother's death. William said that they wish every day that she was still alive and wonder what kind of mother she would have been.