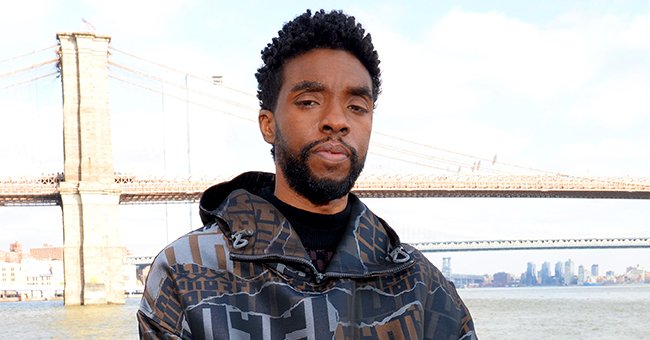 Getty Images
Watch an Artist Make Chadwick Boseman Mural with 4 Roses and Paint
A Senegalese artist paid tribute to the late Chadwick Boseman with a lovely mural painting that has since gone viral. The talented artist made the artwork come alive with four roses and paint.
Since it was announced that actor Chadwick Boseman passed away at the age of 43 after a secret battle with colon cancer, the world has been in mourning.
People worldwide have paid tribute to the "Black Panther" star, but one eulogy by a Senegalese artist stood out, making waves on social media.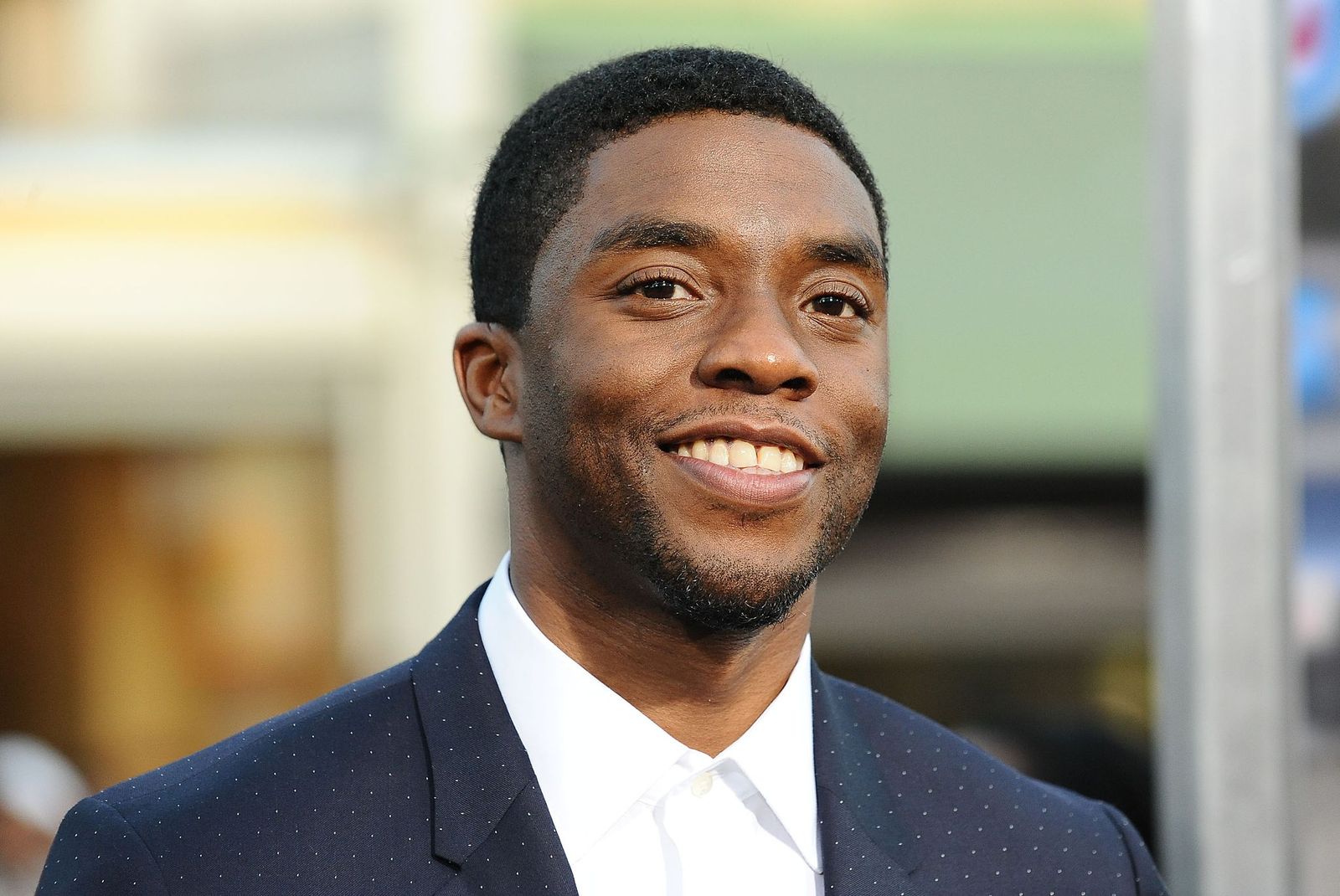 Late Chadwick Boseman at the premiere of "Draft Day" at Regency Bruin Theatre on April 7, 2014 in Los Angeles, California. | Photo: Getty Images.
The artist whose name is Bou Bou shared a touching video of him painting a mural of the late actor. Dressed in black native attire with sunglasses on, Bou Bou took on a mournful posture and approached a bowl of paint with four roses in his hand.
The time-lapse clip showed Bou Bou working wonders and bringing Boseman to life through his work, starting the mural upside down. Alternating between black and grey strokes, the talented artist gradually pieced the artwork together.
Bou Bou finished up the painting before finally turning it over revealing a perfect bust portrait of the late Boseman. After the unveiling, he gave the trademark Wakanda pose while a local tribute song played in the background.
Another heartfelt tribute that made rounds on the internet was a grief-stricken 7-year-old who held a memorial for the actor in his driveway.
The Florissant, Missouri resident, Liam Westbrook cried upon hearing his favorite superhero had passed away. On Saturday, he held a befitting memorial for Boseman with the help of all his Marvel action figures.
Giving the trademark Wakanda forever pose which Boseman made famous, the young fan laid his Black Panther figurine on a little podium covered with black silk and adorned the mock gravesite with three flower vases.
CELEBRITIES HONOR BOSEMAN
Fans weren't the only ones touched by Boseman's shocking demise as Hollywood was thrown into tears. Several actors, singers, sportsmen and women, and even politicians had nothing but great things to say about the iconic actor.
[Danai Gurira] described Boseman as "a true class act" praising his excellence on set and in life.
Vice President candidate Kamala Harrison described Boseman as "brilliant, kind, learned, and humbled." Former President Barack Obama recalled when the actor came to the White House describing him as a true hero. His "Black Panther" co-stars, Angela Bassett and Letitia Wright, also paid heartfelt tributes.
DANAI GURIRA HONORS HER KING
Boseman's co-star and friend Danai Gurira shared a moving tribute to him on social media two days after his demise. Gurira, who played Boseman's character's second-hand, Okoye in the record-breaking Marvel movie, began her statement writing:
"How do you honor a king? Reeling from the loss of my colleague, my friend, my brother. Struggling for words. Nothing feels adequate."
She explained that she had always been in awe of how "special" Boseman was and recounted how easy it made it for her "to honor his leadership." The actress described Boseman as "a true class act" praising his excellence on set and in life.
A grieved Gurira described his death as a loss that not only resonated in her heart but in those of the children he inspired through his movies. She concluded the tribute in Xhosa, the official language of "Black Panther," writing, "Lala Ngoxolo Kumkani" which translates to "sleep/rest in peace, king."
Please fill in your e-mail so we can share with you our top stories!