Chris Evans' Girlfriends: List of Women the Beloved 'Captain America' Star Has Dated
Chris Evans' girlfriends have been a matter of discussion for years. The "Captain America" actor has yet to tie the knot but has dated several women in Hollywood.
From Jessica Biel to Sandra Bullock, Evans has been romantically involved with plenty of actresses in the entertainment industry.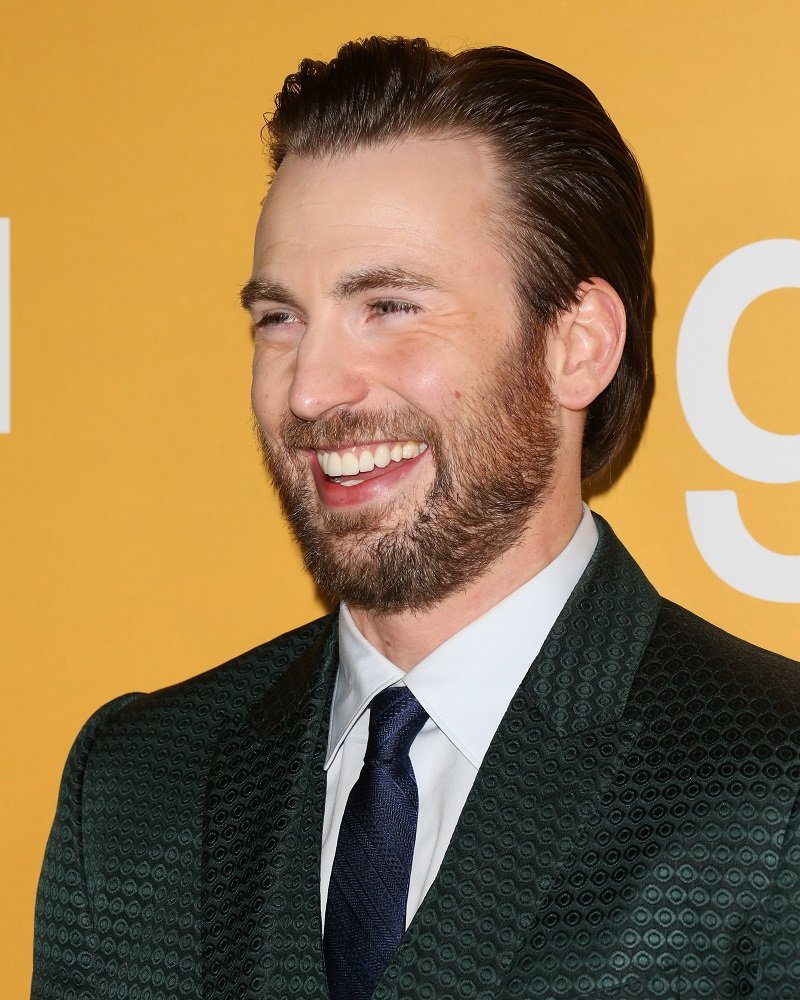 Some of those relationships were confirmed, and some others were just rumors. Here's a list of the most famous women who have (supposedly or not) dated the actor.
[Chris Evans] is ready to settle down.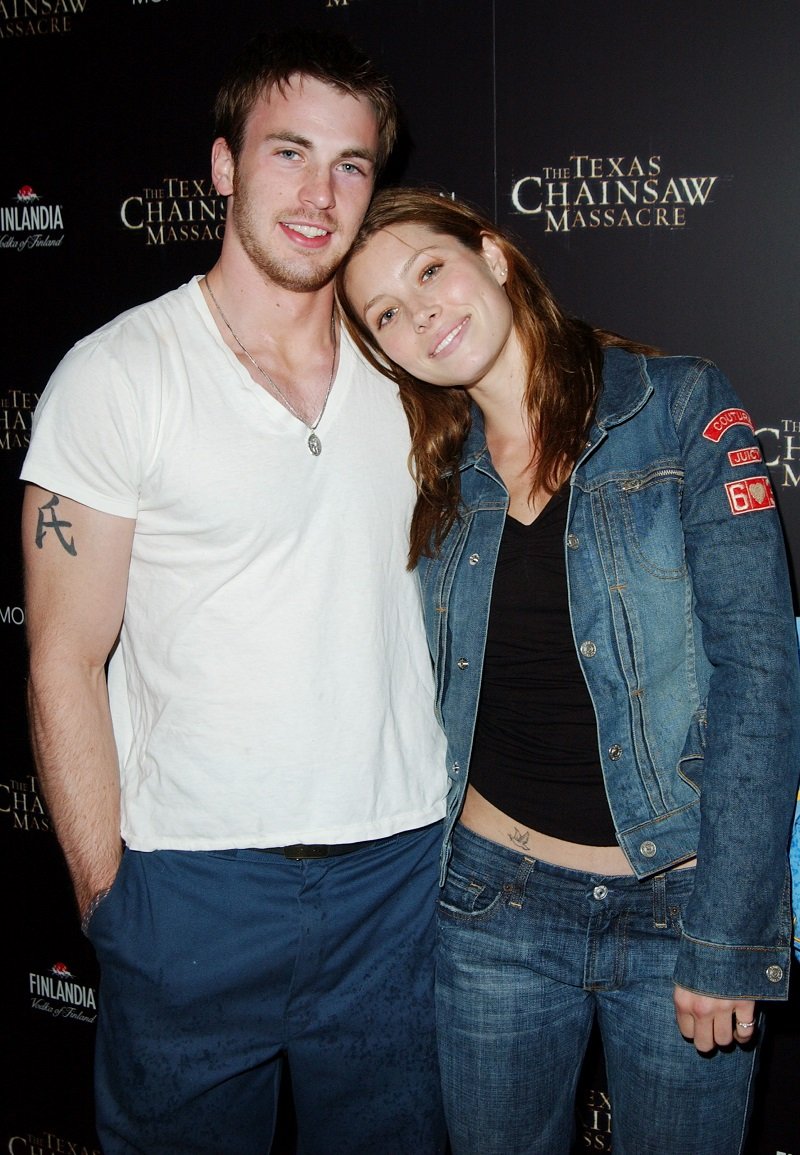 JESSICA BIEL
After sparking dating rumors with his "Newcomers" co-star Kate Bosworth in the early 2000s, Evans started a relationship with actress Jessica Biel. The former couple hit it off in 2001 and, during their five years together, co-starred in two films.
In 2005, Biel confessed that she and Evans had talked about getting married as both of them wanted to have children, so they definitely had plans to take their love to the next level.
Unfortunately, they ended up parting ways in 2006. At the moment, Jessica Biel is married to Justin Timberlake, and they share a son named Silas.
SHORT-LIVED RELATIONSHIPS
After walking away from a five-year-long relationship, most people would try to keep themselves away from a similar commitment and, instead, enjoy their lives as single individuals. It seems like Chris Evans is no different.
First, he and actress Emmy Rossum, who worked together in "Scott Pilgrim vs. the World," were rumored to be an item after they were spotted showing some PDA at a bar in Hollywood back in 2007. She said, though, that they were nothing but friends.
Then, Evans and the "Pan Am" star Christina Ricci dated for a short time. Fortunately for their fans, it was just enough to see them smitten with one another, walking the red carpet of the 2007 Met Gala.
He was then romantically linked to Kristin Cavallari – who eventually said that they had known each other for years and were just friends – and Amy Smart – who never really confirmed or denied the status of their relationship.
DIANA AGRON
The "Glee" star Diana Agron is one of the few confirmed ex-girlfriends of Chris Evans. They were spotted showing PDA at a pre-Oscars party in 2011, shortly after her relationship with Alex Pettyfer ended. Agron and Evans' love story was also quite short.
Speaking of his exes, Evans told Vanity Fair in 2017 that he is a cool ex-boyfriend as he had had no bad breakups in his life and that, if he runs up with an ex, he'd just give her a "big hug" and try to catch up.
ASHLEY GREENE
In March 2011, shortly after breaking up with Joe Jonas, the "Twilight" star Ashley Greene was spotted with Chris Evans at a Hollywood bar. According to E!, they were all over each other, and their "sexual chemistry" was evident.
The same source added that, while they were, in fact, dancing together and very close to each other, people should not jump to conclusions as Evans is a fun guy who likes to flirt, and she was a hot, newly single girl having fun at the time. Their relationship was never confirmed.
SANDRA BULLOCK
The "Bird Box" star is probably one of the most shocking names of the list. Sandra Bullock, who was Chris Evans' childhood crush, was seen getting cuddly with him at the Vanity Fair party in 2012.
Years later, in 2014, the pair were spotted again having dinner with Chelsea Handler and Melissa McCarthy. Bullock eventually talked about their rumored romance hilariously, claiming that they married but then parted ways. She said:
"But we're going to remain friends and share responsibility of the farm animals we've taken on, because you just can't abandon the animals."
MINKA KELLY
After briefly dating Lily Collins, the "Captain America" star resumed his romance with Minka Kelly. According to Us Magazine, they have been romantically involved several times.
First, they were rumored to be an item in 2007. Later, they hit it off again in 2012. A year later, they parted ways again but rekindled their relationship in 2015. Their busy work schedules are said to be the main reason for their multiple splits.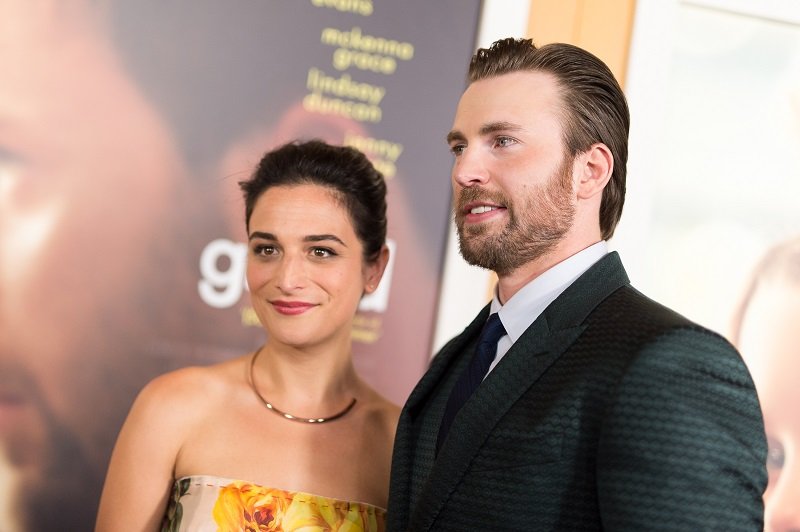 JENNY SLATE
Chris Evans and Jenny Slate worked together in "Gifted" in 2016, and shortly after that, they started dating. The actress pointed out that she didn't think she was his type, especially considering that he had dated women like Jessica Biel and Minka Kelly.
They split less than a year later due to their busy schedules, though, but resumed their love in November 2017 and stayed together until March 2018, when they parted ways for good.
At the moment, she is in a relationship with art curator Ben Shattuck. In fact, they announced their engagement in September 2019.
LILY JAMES
Cosmopolitan reported that the "Downton Abbey" actress Lily James might be Chris Evans' new girlfriend as they were spotted leaving together a club in London and then going to his hotel.
Judging by his relationship history, it is still too soon to jump to conclusions. One thing is clear, though, the actor is ready to settle down.
Chris Evans admitted last year that he wants a wife and kids and that he likes "pretty pedestrian, domestic things." It's only a matter of time before we see him off the market for good