Charli D'Amelio Is 16 and One of the Highest-Earning TikTok Stars — Facts about Her Family
You know you've made it when Dunkin' names a drink after you, and Charli D'Amelio has definitely made it as a social media influencer in the TikTok platform, which specializes in 15 second videos.
Charli D'Amelio is just 16, and she is already a millionaire. The teen started sharing her dance videos on TikTok in June 2019, and a year later she has over 80 million devoted followers. 
Charli's life is on a fast track, and she has moved from her native Norwalk, Connecticut to Los Angeles where the action and the opportunities are. The sixteen-year-old has been featured in a list of TikTok's highest earners by Forbes, and with Charli's new deal with Dunkin, she may well head the list.
Charli's parents Heidi, and Marc D'Amelio were stunned by their daughters' sudden fame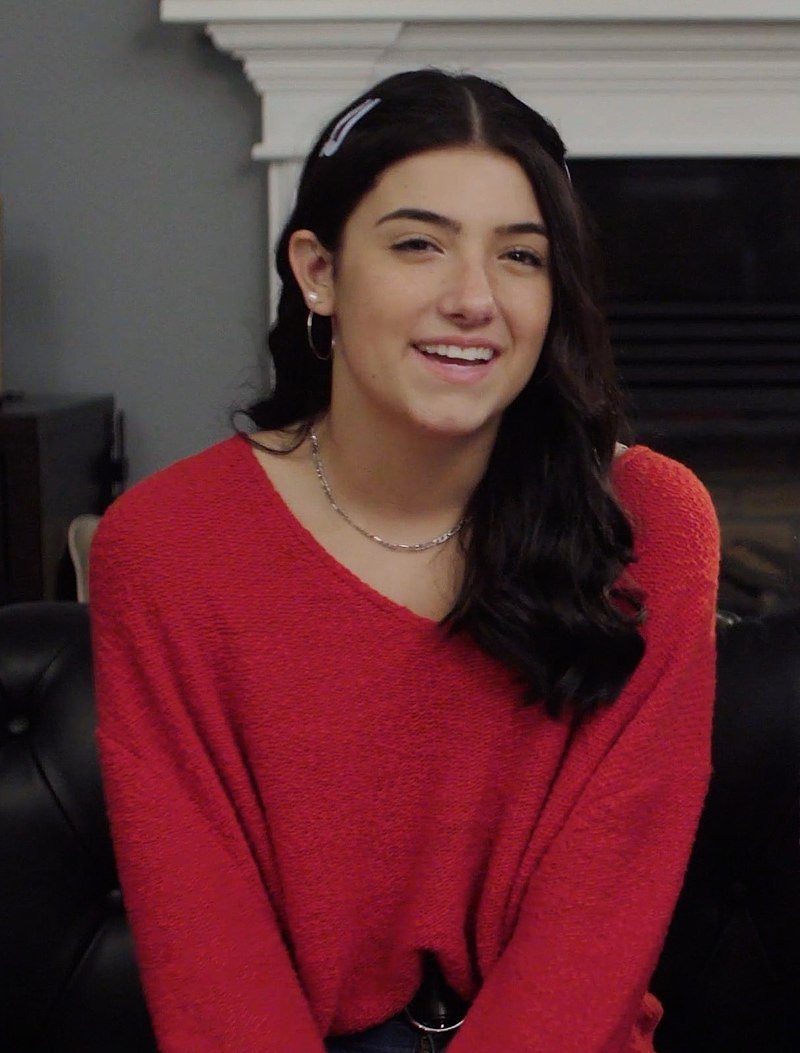 SUPER STARDOM OVERNIGHT
From being an unknown, normal teen, Charli and her sister Dixie became overnight celebrities. With 6 billion likes on her posts, Charli became a gold mine for brands seeking to promote their merchandise to a younger, with-it audience.
With the sponsorship deals came money, lots and lots of money. Apart from Dunkin', Charli and Dixie have struck up deals with Hype House, Hollister, and even pimped for Prada in her videos during Paris Fashion Week.
SELLING THE CHARLI D'AMELIO BRAND
Cannily, Charli is now launching her own brand, a line of merchandise that debuted with a limited edition $60 hoodie commemorating her 16th birthday. More items are sure to follow, and who knows...Pretty soon Charli may be a fashion or cosmetic mogul, outselling social media billionaire Kylie Jenner. As an influencer, Charli is growing by leaps ad bounds and has signed a deal with EOS cosmetics. She has even published her first book, "Essentially Charli: The Ultimate Guide to Keeping It Real."
An indication of how universal her celebrity has become is clear from her appearance in Sabra hummus' Super Bowl commercial. But Charli is more than just an amateur dancer with cool moves. The young girl is also an ardent anti-bullying, and climate-change advocate and has used her platform to reach millions, as does her sister Dixie with a more modest following of 29 million.
PARENTS TO A STAR
Charli's parents Heidi, and Marc D'Amelio were stunned by their daughter's sudden fame, and even more shocked by the setting they were filming their videos in: their typical teen bedrooms. Marc said:
"In the beginning, we were sometimes, 'Why are you doing videos in your room with your bed unmade and clothes on the floor?'" 
And the older D'Amelios may be getting their own taste of fame, with a reality show in the works which would include the whole family, and all 4 have signed on to the prestigious United Talent Agency. But despite their fame, normal life goes on apace for Charli and Dixie. There's high school to go through, and after graduation, college. And fame isn't all fun and million-dollar sponsorship deals, it also entails dealing with the ugly side of social media. Charli revealed:
"You can get a million positive comments but those five negative ones, they hurt."
After all, those hateful comments are hard to take even for hardened adults, let alone a vulnerable teen. What upsets Charli the most are the body-shaming comments pointing out that she is much too muscular to be a dancer or criticizing her features, rating her attractiveness. The trolls may take swipes at Charli, but she is determined not to let them bring her down.
i can't understand why some people think it's okay to talk about someone's looks, weight, sexual identity, etc in a negative way this can be hurtful to not only the person you are making fun of but also the people that look like or identify with what you are saying is a "problem"

— charli d'amelio (@charlidamelio) August 10, 2020
Charli pointed out that being exposed on social media automatically makes her an easy target for the malicious. Often, she believes, the people making the comments have no concept that behind the post, starring in the video is a real person who can be hurt and affected by their criticism. Nevertheless, Charli seems to be weathering the storm of sudden fame well, with her feet firmly planted on the ground, even as she reaches for stardom and her ultimate dream of becoming a professional dancer.