Getty Images
Nev Schulman Is a Proud Father of Two Little Kids — Meet the 'Catfish' Star's Family
"Catfish" star, Nev Schulman, is a proud father of two children whom he shares with his wife of three years, Laura Perlongo.
Nev Schulman, the American Television host, has proven his outstanding talents on the screen, as well as in his globally recognized documentary, "Catfish." However, there's an aspect of his life which he has kept a little off the radar and away from the screens for a while— his beautiful family of four.
The television icon started a family with his wife, Laura Perlongo, years ago following their engagement and subsequent marriage. They have since welcomed two new additions, Cleo James and Beau Bobby Bruce. Despite being in the spotlights, a lot about his family remains unknown to the public.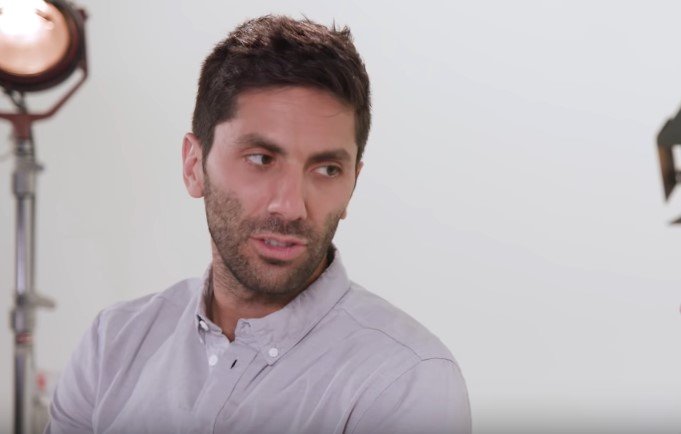 Photo of Nev Schulman during an interview | Photo: Youtube / Yahoo Life
WHO IS NEV SCHULMAN'S WIFE?
For eight seasons, he's helped people through their love life with advice and tips for identifying the ideal relationship.
Thanks to her involvement in her husband's show, and her Facebook series directed at solving couples' issues, she has garnered over two hundred thousand followers on Instagram.
Perlongo obtained a degree from the University of Boston in 2007 and has since focused on engaging her top skill, including writing, concepting, photographing, and directing.
Her LinkedIn profile also describes her as a freelance creative director. The mother-of-two became Nev Schulman's girlfriend in 2015, and two years later, became his wife.
LAURA PERLONGO AND NEV SCHULMAN'S LOVE STORY
Nev Schulman and his wife first met on Instagram in 2015. The two chatted for a while until the icon summoned the courage to ask Perlongo to dinner. The "Catfish" star was at the time dealing with the hurts from a previous relationship and found it difficult to recommit.
As a result, the couple broke up briefly. Schulman soon realized he was too in love with Perlongo to let her go. Hence, he tried to win her over again, and the duo became an inseparable pair.
On May 26, 2016, the TV host proposed to Perlongo and received a "yes" in response. She was at the time pregnant with their first child, whom they welcomed months later before their marriage.
Nev Schulman and Laura Perlongo started a family shortly after becoming a couple. They welcomed their first child, a daughter named Cleo James Schulman, on October 21, 2016. Three years later, the pair became second-time parents, with the arrival of their second child, Beau Bobby Bruce, on January 9, 2019.
Nev Schulman's kids, aged three and one respectively, have featured on occasions on their parent's Instagram accounts. Other than that, the couple has kept them relatively away from the spotlights.
Notably, Perlongo documented her pregnancy journey on Instagram while pregnant with Nev Schulman's daughter. She also did the same while pregnant with their son, both times, making pregnancy seem like a hilarious, stress-free process.
SCHULMAN'S TAKE ON PARENTING AND FATHERHOOD
Becoming parents began a new phase in the lives of Schulman and his sweetheart. One of those changes involved creating a balance between work and parenting, and the duo has so far excelled at it. Discussing their parenting tactics, Perlongo divulged:
"When it's work time, it's work time, and when there's time off, you can really be off."
He has also been known to tackle the dysfunctional policies guiding paternity leave in the United States. Following the birth of his daughter in 2016, Schulman addressed the issue of availing a longer leave period to new mothers than to the fathers.
While women get an average of 106 days of maternity leave post-childbirth, the dads only get seven days. He called this notion sexist and quarried for a less dysfunctional system.
NEV SCHULMAN'S CAREER AND FAME
The 35-year-old reality star ventured into entertainment at nineteen, alongside his brother, Ariel Schulman. The two started a production company, and later in 2010, made Schulman's first documentary film "Catfish."
The documentary, filmed by Ariel and business partner, Henry Joost, followed the journey of Schulman after he fell in love with a woman he met online. The documentary became an instant hit and skyrocketed his rise to fame.
In 2012, the icon made a follow-up series, "Catfish: The TV show" on MTV. For eight seasons, he's helped people through their love life with advice and tips for identifying the ideal relationship.
Thankfully, he has his wife, his marital success, and experience in a failed online relationship to pinpoint him and his patrons in the right direction.
Please fill in your e-mail so we can share with you our top stories!