Steve Nash Split from First Wife Right after Their Son's Birth — inside Their Custody Drama
Former Los Angeles Lakers coach Steve Nash went through an ugly custody battle when he divorced filmmaker Alejandra Amarilla over their three children, one of which was newborn.
Today Steve Nash is coaching the Brooklyn Nets, living in New York, and happily remarried to former U.S. team volleyball player Lilla Frederick with whom he shares an adorable three-year-old son, Luca, and a baby daughter, but 10 years ago his personal life was a nightmare.
In November 2010, Nash announced the birth of his third child with wife of 5 years Alejandra Amarilla, and at the same time revealed that they had been separated through most of the pregnancy, and were filing for a divorce. It was the beginning of a long and bitter custody battle.
Nash opposed the move strenuously, explaining that he considered Los Angeles to be an unsuitable environment for raising children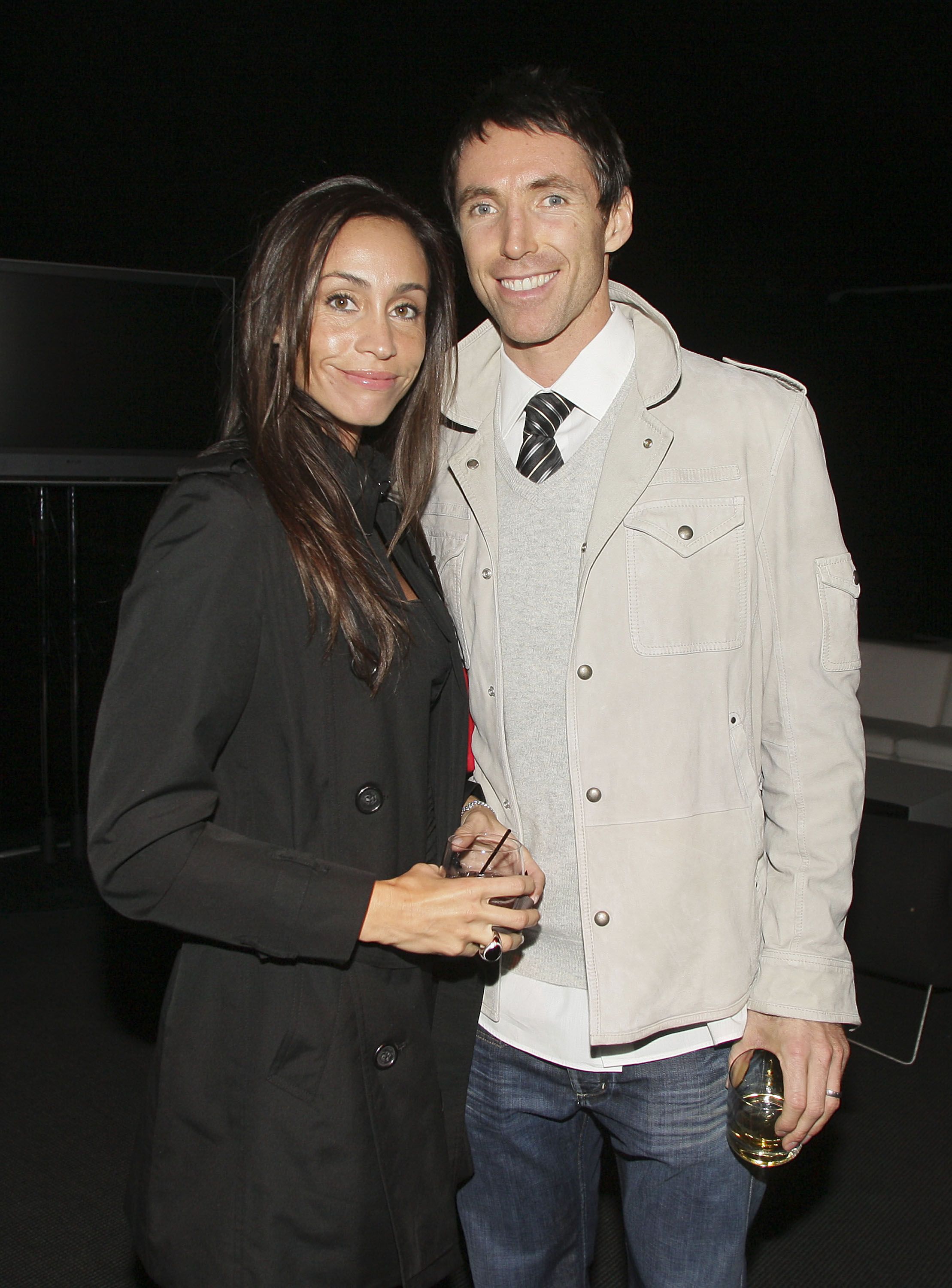 LOVE AND BASKETBALL
In 2001 Canadian basketball star Steve Nash was playing for the Dallas Mavericks when he met Paraguayan film-maker met Alejandra Amarilla in Manhattan.  The couple started dating, and three years later they welcomed twin daughters Lola and Bella.
A year later, in June 2005 the couple tied the knot and seemed to be living a fairytale romance. Steve was back in Arizona playing for the Phoenix Suns, and it seemed that nothing could add to their happiness until they announced their third pregnancy.
FAIRYTALE FALLS APART
Fans were stunned when Nash combined the announcement of his son's birth with the revelation of their impending divorce. According to the basketball player, he and Alejandra had been estranged for many months, and rumors flew that linked her to one of Nash's teammates and speculated that little Matteo wasn't his.
CUSTODY BATTLE
The divorce was bitter and the financial settlement was sealed but is believed to have been substantial; so much so that the Arizona judge refused to attribute Alejandra child support, deeming her income equivalent to Nash's, who was earning $10,000,000 per season with the Phoenix Suns. But Alejandra wasn't taking the judge's decision lying down, and her opportunity came when Steve moved to the L.A. Lakers in 2012. The filmmaker immediately resolved to move with her children to Los Angeles -- and file for child support in the California courts.
Nash opposed the move strenuously, explaining that he considered Los Angeles to be an unsuitable environment for raising children and refusing to consider paying child support. According to Nash, his ex-wife's extravagant splurging was likely to spoil his children, surrounding them with absurd levels of luxury. While Nash didn't hand over any money to his ex, he did pay 90% of medical, educational, and extracurricular activity expenses, and 80% of the children's nanny's hefty salary.
The couple eventually settled their differences, and in 2016, Nash moved on. He announced his engagement to volleyball player Lilla Frederick. Nash popped the question while on vacation in romantic Majorca, and Lilla said yes. In 2017 the couple was married in a romantic outdoor ceremony in Manhattan Beach, California, surrounded by friends and family, and lots of NBA All-Star players.
LOVE AND MARRIAGE SECOND TIME AROUND
Nash, who retired from playing in 2015, is a devoted husband, and dad to a fourth child, son Luca, now 3. Nash is now coaching the Brooklyn Nets, which meant a move to the Big Apple for the family, and that's will be further away from his three older children, Lola and Bella, now 15, and Matteo, now 9. The coach who has admitted he still gets a yen to step in and play is now 46 and seems to have found happiness and tranquility with Lilla.
The happy couple welcomed their second child together, daughter Ruby, in July 2019. Nash announced the arrival of the new baby in an Instagram post with his three older children, Matteo and Luca. Nash's Instagram is full of adoring snaps of his children, and of course, his beloved Lilla.
The NBA Hall of Famer and his wife have yet to announce if they are planning to have more children, but seeming their glowing delight in their little ones, it seems more than likely.