Rebel Wilson's Fans Gush over Cute Photo with Puppies as She Introduces Her New Friend
Rebel Wilson introduced her new friend via an Instagram post. She posted a cute photo of herself with two puppies, and her fans took to the comments section to gush over the puppies.
Rebel Wilson introduced her new puppy friend to her fans and folllowers in a new Instagram upload. Her fans were definitely glad to make the acquaintance as they gushed over the photo.
The photo was simply adorable. It contained two white puppies with black dog tags. One of the puppies flopped on the couch while the other hugged her right thigh.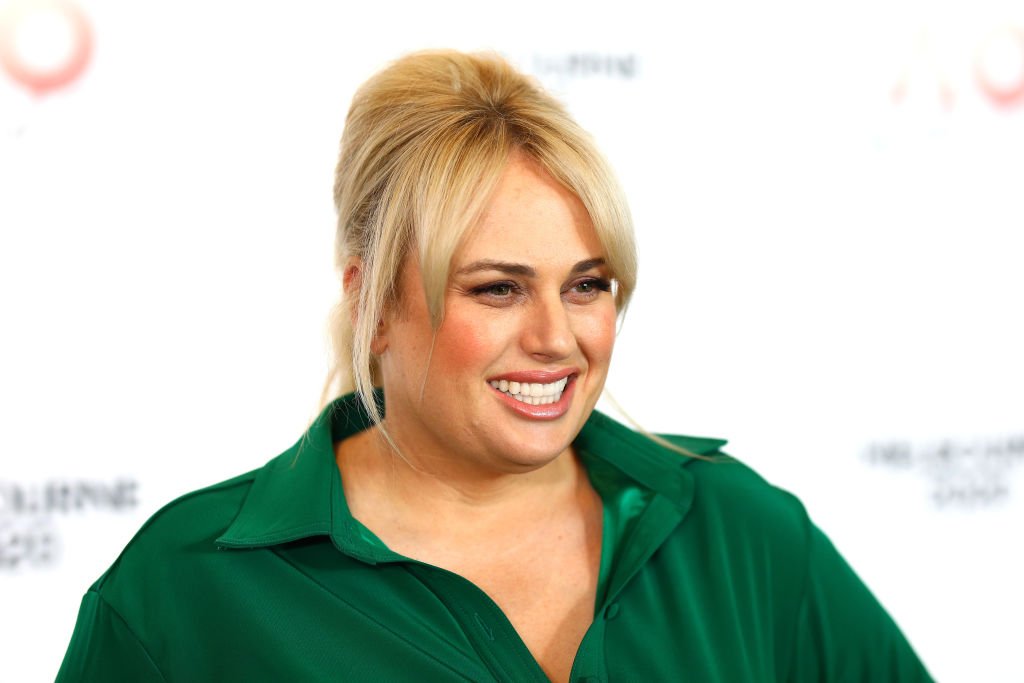 The "flopped" puppy had a relaxed and dreamy feel to it while the "hugger" looked up at the camera with a look that could pass for a smile. The "hugger" looked like a live teddy bear. It was perfectly groomed.
Wilson appeared to be won over by the charm of the puppies as she captioned her Instagram post: "I made a new friend today x thanks Aunt Hilary ?"

Wison wore a red jacket over a white tank and black trousers, capped with white flats and a simple ponytail with side bangs. The trio shared a comfy sofa in a small room that screamed "homey."
Rebel Wilson's fans were pleased to meet the puppies. Several comments about the cuteness of the puppies flew around. A certain fan referred to "hugger" as "pawsessive" while another adored its paw.
Rebel said she wanted to get down to 75kg before the end of the year.

Aunt Hilary also responded to the post. She shared the names of the puppies as Oliver and Indiana, then mentioned they enjoyed having her over for dinner.
Wilson seems to have a history with dogs. She shared that her parents were dog groomers. She added that her weekends involved going to dog shows.
She currently hosts a dog grooming show with Channel Seven. The show is called "Pooch Perfect." I is a comtpetition between dog groomers for $100,000. However, the show seems not to be doing well.
The same cannot be said for Wilson, as several fans commented on her look. A large number said she looked amazing. A certain fan said Wilson was her inspiration while another said she misses the "fluffy" actress.
Earlier this year, Wilson shared her health goals with her fans. The actress said she wanted to get down to 75kg before the end of the year. Her personal trainer, Jono Castano, said they were employing the holistic approach.
In a recent Instagram post, Wilson shared that she was 8kg away from her goal. She thanked them for their support and added that she hopes she would be able to reach her goal at the end of the year.