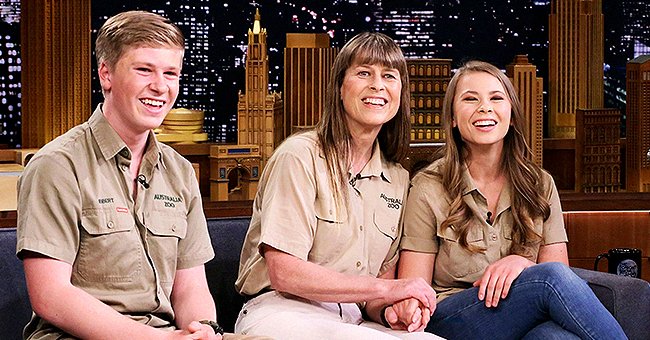 Getty Images
Terri Irwin Pays Emotional Tribute to Late Husband Steve Irwin on 14th Anniversary of His Death
Terri Irwin honored her late husband, Steve Irwin, on his 14th death anniversary with a touching post on social media. She shared a heartwarming photo of them celebrating their love.
More than a decade after the world said goodbye to the iconic conservationist Steve Irwin, his beloved wife Terri Irwin is honoring his legacy.
Terri took to Twitter to pay tribute to her husband of fourteen years, choosing to celebrate the sweet love and amazing memories they shared while he was alive.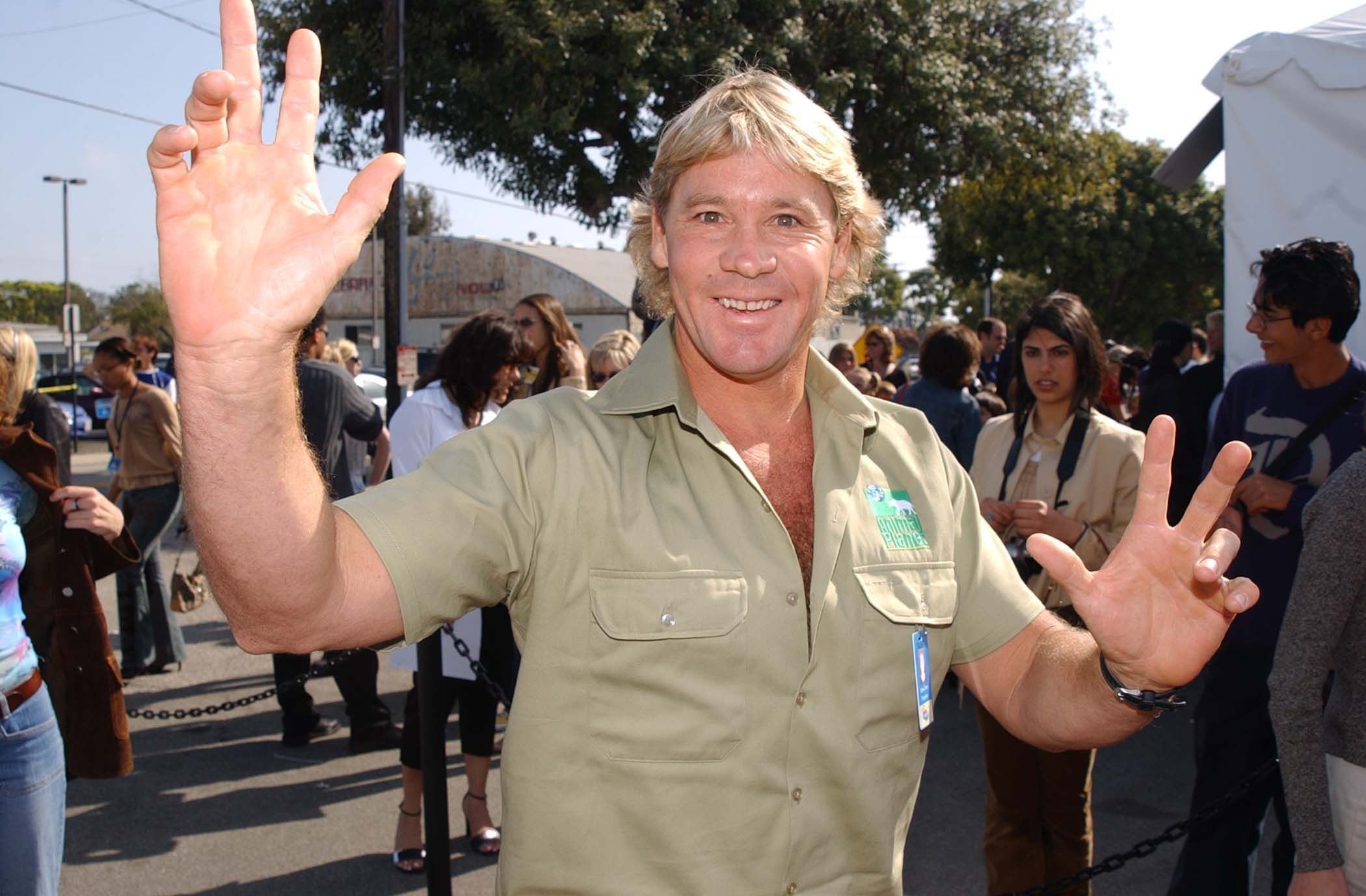 Steve Irwin at Kid's Choice Awards Arrivals in Santa Monica on April 20, 2002 | Photo: Getty Images
The doting wife took to Twitter to share a heartwarming black-and-white photo of her and late Steve sharing a sweet kiss with an Iguana on their heads.
Since her husband passed away, Terri has made it her life's mission to keep his legacy alive.
Alongside the moving image, Terri explained that September 4 was a "poignant moment" for her as it marks 14 years since she lost her husband after 14 years of marriage. Explaining her decision to focus on their love, she wrote:
"I feel that I have a choice: celebrate love or struggle with grief. I choose love."
MORE TRIBUTES FROM FAMILY
Other loved ones took to social media to remember "The Crocodile Hunter" star. Daughter Bindi shared a lovely throwback photo of her and her late father playing with snails on the beach.
The mother-to-be wrote a simple message, letting the world know that her father will always be in her heart. Her husband, Chandler Powell, also had great words to say about his late father-in-law, thanking him for inspiring the world to love wildlife.
However, Son, Robert, posted about his recent crocodile research trip and how he continues to further his father's mission to protect and conserve the creatures.
ALWAYS HONORING STEVE'S MEMORY
Although she revealed her excitement at welcoming her first grandchild, Terri admitted it was a bittersweet moment. She wrote:
"Words cannot express the love that is filling my heart. While I wish that Steve was here to share this beautiful moment, I know that he would be so proud."
She reiterated her desire to have Steve around during an episode of "Crikey! It's the Irwins: Life in Lockdown," where she revealed her promise to Steve before his demise. She said:
"He said to me, if anything happens to me, just make sure Australia Zoo continues. So it is really important that we keep this going."
While overseeing the affairs of Australia Zoo, the mother-of-two never fails to commemorate special milestones in her and late Steve's union. Back in February, she celebrated what would have been the 28th anniversary of her engagement to Steve.
Sharing a photo of the lovebirds in a warm embrace, Terri explained that Steve asked her to marry him at the Australia Zoo before confessing that their "love is forever."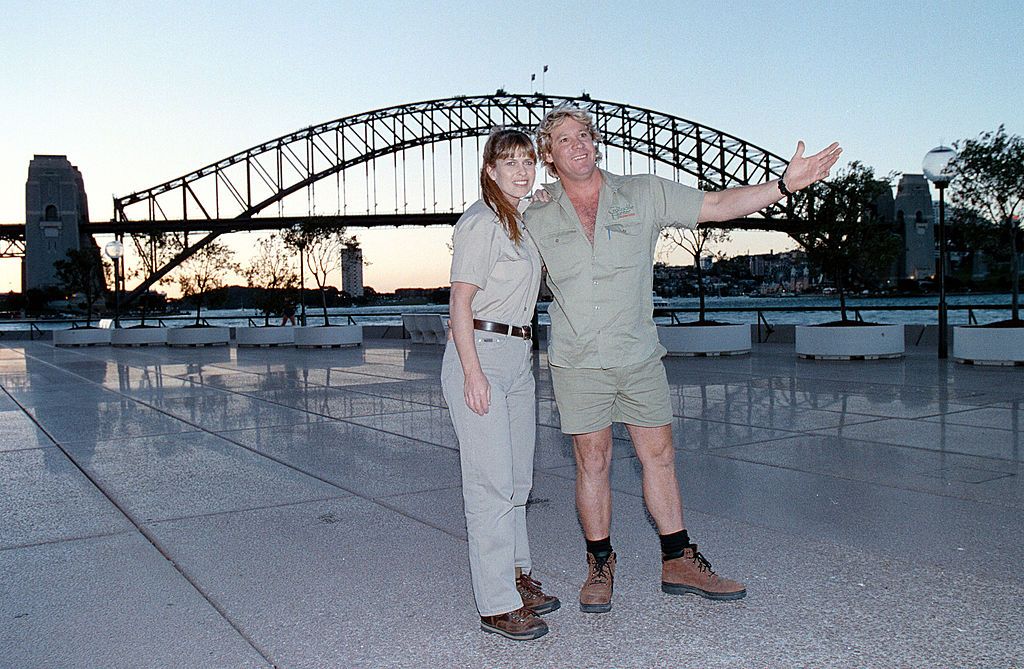 Steve Irwin with his wife Terri at "Crocodile Hunter: Collision Course" Premiere on September 07, 2002 | Photo: Getty Image
Fans may recall that Steve passed away at 44 after a tragic accident while filming "Ocean's Deadliest." According to cameraman Justin Lyons, who was at the scene of the incident, he and Steve were trying to kill time because of bad weather when they discovered an eight-foot-wide stingray.
While filming the creature, it got terrified and began stabbing Steve with its tail in the chest area. Unfortunately, when he was taken to the medics, he was pronounced dead after 10 seconds.
Please fill in your e-mail so we can share with you our top stories!