Laverne Cox Was First Openly Trans Person to Be Emmy Nominated — inside Her Love Life
Actress Laverne Cox, best known as Sophia Burset in "Orange Is the New Black," made history in 2014 after becoming the first transgender person to be nominated for an Emmy.
Born in May 1972, Cox has been involved in the entertainment industry since the early 2000s when she took minor roles in a short film, "Betty Anderson," and a drama, "The Kings of Brooklyn."
[Cox] thought she would hit puberty and start turning naturally into a woman.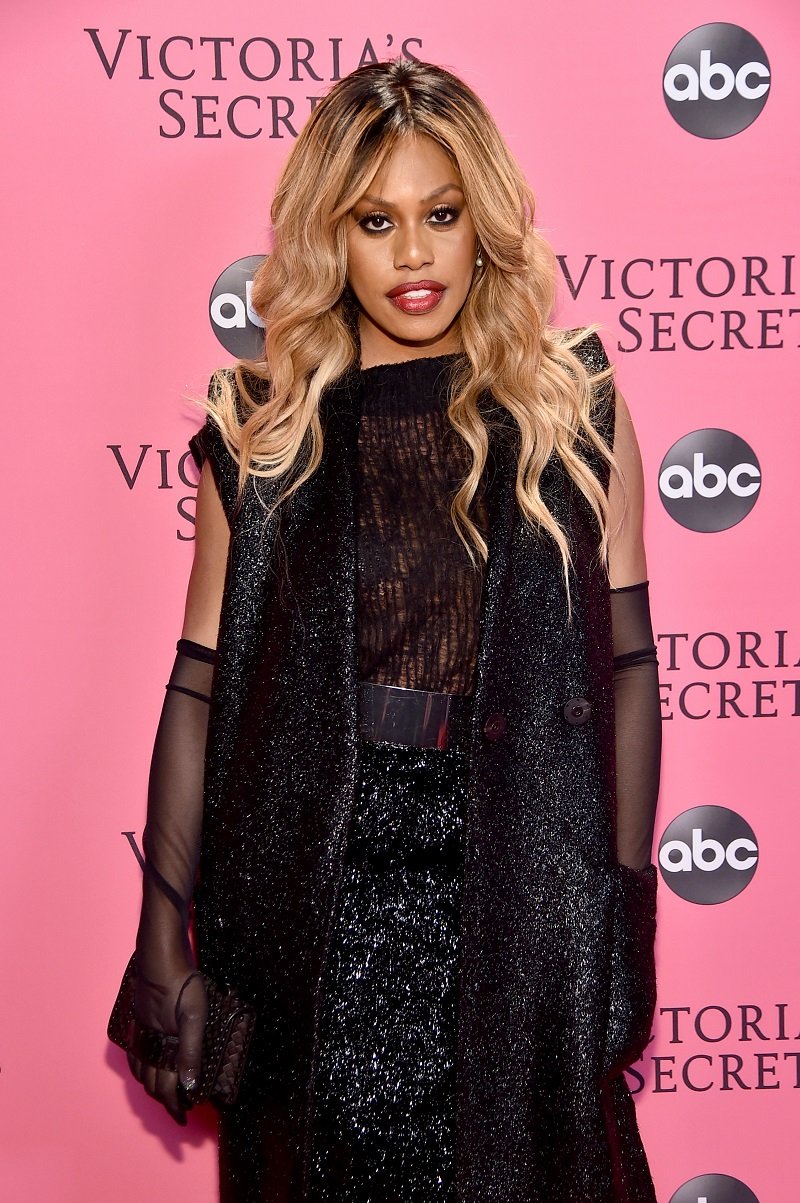 LAVERNE COX'S CAREER
It wasn't until 2008 that her career significantly improved as she started landing acting gigs in "Law & Order: SVU" and "All Night." In 2013, though, Laverne Cox captivated the entire world with her performance of Sophia Burset in "Orange Is the New Black."
From that point on, she has been recognized as one of the most famous trans women in Hollywood and the world, especially because she became the first transgender woman to receive an Emmy Award nomination (2014).
Although Cox has not taken home any yet, she has received four Emmy nominations for Outstanding Guest Actress in a Drama Series.
At the moment, she is at the top of her game and is expected to appear in at least two projects in the near future: an action film titled "Jolt," and a TV series called "Inventing Anna."
LAVERNE COX'S TOUGH CHILDHOOD
While Cox's career has been nothing short of incredible, she went through some difficulties growing up for being different, and she opened up about it during an interview with Time released in 2014.
It is important to mention that the actress made headlines in 2014 for being the first transgender person to appear on the cover of Time magazine.
#whereislavernecox on the cover of @TIME magazine. Thanks to everyone who used this # & spoke out.U made this happen. pic.twitter.com/CfSN2enfIs

— Laverne Cox (@Lavernecox) May 29, 2014
In the interview, Laverne Cox mentioned her twin brother, Reginald (best known as M Lamar), who grew up with her and her mother. The twins' dad was never on the picture, said the actress, adding that she never knew him.
M Lamar is currently a musician, but he played the pre-transitioning Sophia Burset in "Orange Is the New Black."
As a child, Cox was a creative person who loved to dance, which made her mother put her into tap and jazz classes. Ballet, on the other hand, was "too gay" for her mother to accept.
Growing up, Cox was very feminine, something that made her a target of bullies at school who would call her names and make fun of her.
LAVERNE COX TRIED TO END HER OWN LIFE
The actress confessed that she always thought she was a girl and that there was no difference between boys and girls. Cox added that, in her head, she thought she would hit puberty and start turning naturally into a woman.
In third grade, when one of her teachers told her mother that Cox would end up in "New Orleans wearing a dress," she started going to therapy where the "fear of God" was placed in her.
At that point, she associated being a transgender with being an unsuccessful "degenerate." Things got so difficult that, in sixth grade, when she started feeling very attracted to other boys, she tried to end her life.
Over time, she started to accept herself. In the late 90s, she started transitioning. As she told Self, the goal of transitioning back then was to disappear and don't tell anyone your business.
SHE IS AN ICON NOWADAYS
Fortunately, Cox successfully transitioned into the beautiful woman she is nowadays, and instead of going missing, she became an LGBTQ+ icon for plenty of people, most likely including Dwyane Wade's transgender daughter Zaya.
As per her love life, Laverne Cox and her ex-boyfriend, Kyle Rapper, were together for two years before parting ways in 2019. The former couple met through the dating app Tinder.
The actress announced the sad news on Instagram, admitting that she decided to do it because their romance "was public in ways neither of us anticipated."
Almost four months later, Cox confessed that she was ready to date again, and even invited her fans to contact her online. Nowadays, Laverne Cox is apparently still single and focused on her successful career.
If you or someone you know is considering suicide, please contact the National Suicide Prevention Lifeline at 1-800-273-TALK (8255), text "help" to the Crisis Text Line at 741-741 or go to suicidepreventionlifeline.org.