NBA Star Montrezl Harrell Got His 1st NBA Sixth Man Award — Look at His Family Background
Montrezl Harrell is a famous basketball player who was recently honored with the NBA Sixth Man Award. Away from the court, he is a loving family man. Here is a look into his family background.
NBA star Montrezl Harrell recently bagged the NBA Sixth Man Award for his contribution in a reserve position. This comes after he placed third position last season.
In celebration of the honor, Allen Iverson took to Instagram where he shared Harrell's picture accompanied by a sweet congratulatory note.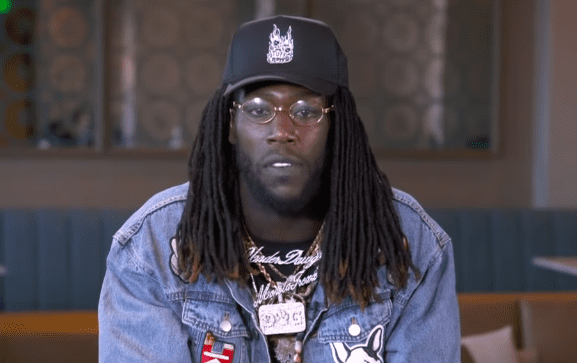 Away from his career as a basketball player, Harrell is a loving family man of whom he proudly talks about and shows off on Instagram.
In June, the athlete took to Instagram to share a post dedicated to his daughter on her birthday. Sharing a series of photos and clips, Harrell penned a sweet tribute which he concluded by writing:
"Daddy loves you now, later, then, and now I love you for life, baby girl. Let's have a hell of a birthday, baby girl. ???❤️??."
In March, the proud father also shared a birthday post in honor of his son whom he described as a blessing. The post featured a series of pictures as well as a heartwarming note.
With Harrell's skills and achievement, he grows more popular by the day, but fame has never stopped him from acknowledging the love he has for his family.
Harrell continues to love and honor his late grandmother in the best ways that he can. 
During an interview with Forbes last December, Harrell admitted that his family sacrificed a lot for him to get into the NBA.
As a show of appreciation, the athlete noted that every game gave him an opportunity to provide for them, which was enough inspiration.
With his dedication to his family, it, therefore, came as no surprise that when his grandmother passed away earlier this year, Harrell was heartbroken.
Following her passing, Harrell's team, the Los Angeles Clippers gave him time off to grieve the heartbreaking loss of his grandma.
However, he soon returned to play and revealed how his grandmother had inspired his love for basketball. According to him, the elderly lady always bought him basketball hoops even after destroying them several times.
For him, these memories are his favorite and he would carry them in his heart for a lifetime. While he might still feel the pain in his heart, Harrell continues to love and honor his late grandmother in the best ways that he can.