See the Romantic Photos as Kathie Lee and Frank Gifford's Son Cody Marries Actress Erika Brown
TV icon Kathie Lee Gifford's joy knew no bounds as her son, Cody, walked down the aisle with the love of his life, Erika Brown. Gifford did not hold back on her heartfelt message for the new couple.
TV veteran Kathie Lee Gifford can't seem to get over how her children are all grown and making significant life decisions. And for her, it makes her the "happiest mama."
In her latest Instagram show-off, Kathie Lee Gifford, 67, displayed her son and his newly wedded wife, Erika Brown, most divinely. The couple was photographed taking a warming moment for themselves during their wedding ceremony.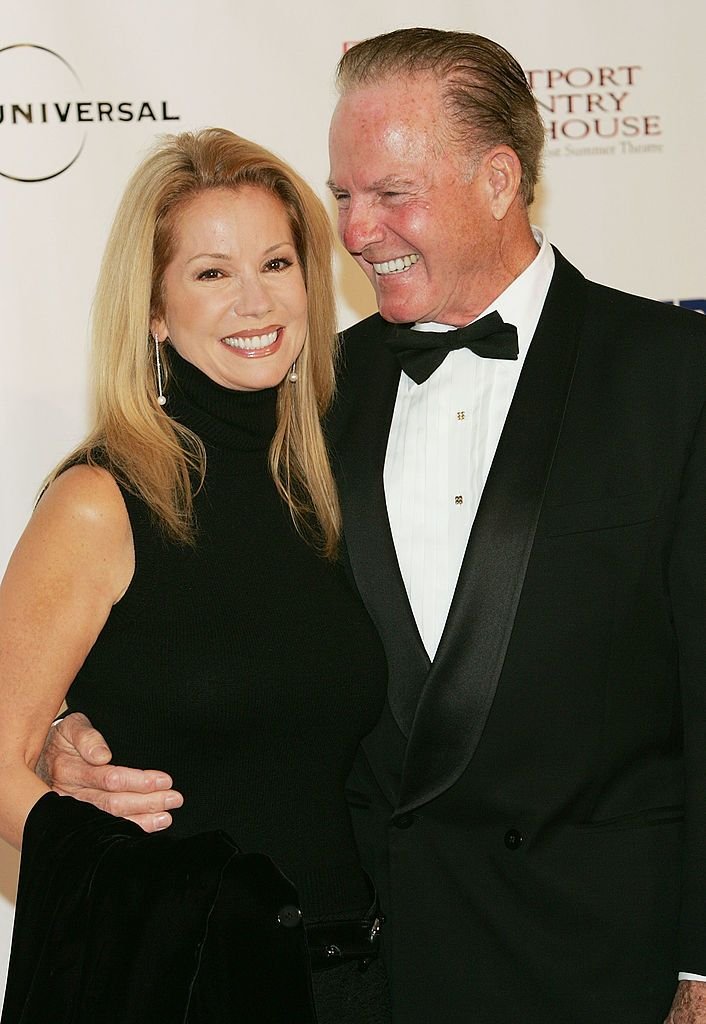 Gifford's son Cody and his wife looked impeccable in their wedding outfits. While Cody rocked a tailored suit with his hair slicked to the back, Brown looked angelic in her traditional white dress.
Congratulations have been in order for the Daytime Emmy winner [Kathie Lee Gifford], whose daughter Cassidy said her wedding vows in June.
The dress bore a non-fussy train while the bodice showed off her milky skin. The couple's appealing expression was the highlight as Gifford captioned the post:
"God gave us a glorious day to celebrate this glorious couple. So grateful."
The new bride on her Instagram page shared a more beguiling snapshot of her and her partner locked in an embrace with their foreheads kissing. Fans were in awe of the duo as they congratulated them and wished them well on many years to come.
Erika Brown who is ready for another phase of her life is a Hollywood star from Nevada. She had the knack for showbiz when she was just seven years old. Brown graduated from The Annenberg School of Communication and Journalism.
In another upload, Gifford, an award-winning TV host, happily shared her joy as a mom as she let fans know she was the happiest mother after watching her kids walk down the aisle with their loved ones.

Cody and his long time lover, Erika Brown, tied the knot in a private ceremony with parents on both sides and their siblings. Last year, Gifford was filled with happiness when she announced that her 30-year-old son was getting married. 
It is safe to say that congratulations have been in order for the Daytime Emmy winner, whose daughter Cassidy said her wedding vows in June.
The 26-year-old Cassidy and her partner, Ben Wierda, got married in his backyard at Michigan. There are plans for a bigger ceremony when the pandemic issues die down completely. 
On social media, Gifford confirmed to fans how happy she was about her daughter's wedding while letting admirers know she could not contain her joy.