Watch Tamron Hall's 15-Months-Old Son Learn How to Swim in a Pool in This Adorable Video
Tamron Hall is making sure her son can handle himself in the swimming pool in the latest adorable video shared by the proud mother. 
Last year, Tamron Hall welcomed her first child, Moses, and since then, has been sharing glimpses of her son growing up with her fans. 
These include adorable snaps of the toddler as well as revealing a significant milestone when she shared a video showing Moses walking. 
Hall shares her son with husband Steven Greener. She initially kept her pregnancy a secret, only announcing it a month before she gave birth. 
During an interview, the talk show host revealed that as she was high risk, she wanted to wait until the doctor said she was in a safe place with her pregnancy, adding:
"I was terrified I would lose this baby and I would have to go back and tell everyone that now it was bad news, and after this pregnancy had gone so far."
Hall also opened up about her IVF journey, revealing that she had tried to conceive when she was still in her 30s. 
However, last year, Hall's dreams of becoming a mother came true when she announced the birth of her son and now revels in sharing his memorable moments. 
Hall said that she had made it a priority to have more women on the staff.
The most recent of those moments come in the form of a sweet video showing 15-month-old Moses learning how to swim. 
In the video, Moses enters the pool before attempting to swim as someone encourages him. His proud mother captioned the video:
"Summer goal met ... confident in the pool!  #babyswimming  #mosesandmama  #endofsummer  Go baby Moses. 15 months and counting @usaswimming."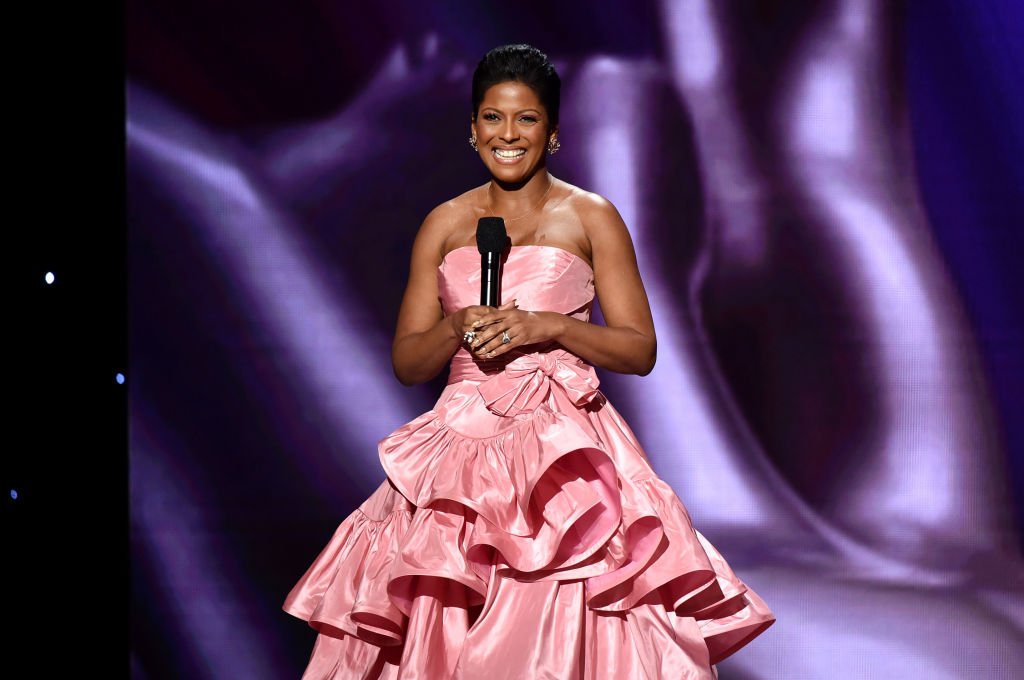 In addition to having her first child, last year, Hall announced she would be returning to television with her own daytime talk show.
When talking about the new show, Hall said that she had made it a priority to have more women on the staff after walking into a meeting where there were only men in the room. 
The star has also opened up about her family, speaking about having an interracial family with Greener and admitting that she had never thought that her husband would be white. 
The former "Today" show host revealed that she had received some backlash, adding that she was trying to break down labels.