Walter Payton's 4-Year-Old Granddaughter Poses with Her Dad as She Goes to School in New Photos
Brittney Payton, the daughter of the late iconic American football player Walter Payton, shared pictures of her daughter's first day of junior kindergarten on her Instagram page. 
Brittney Payton celebrated her 4-year-old daughter, Blair's first day of junior kindergarten by sharing adorable pictures of the little tot on her Instagram page. 
The proud mom shared five photos of her lovely daughter. The first of the lot showed Blair in a white princess dress, smiling as she held a board with her name and a notice stating that it was her first day of JK.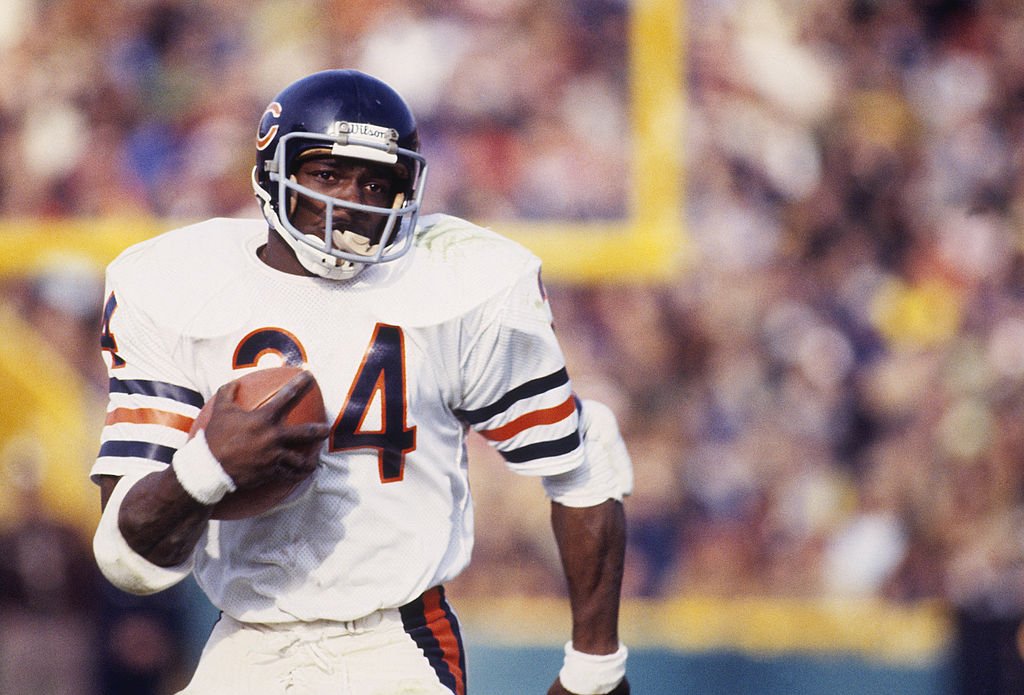 The little tot posed in front of some flowers and plants. The second and third photos were similar to the first. Blair made funny faces and smiled heartily in them. The fourth picture showed Blair posing with her father, Jordan Benson. 
This time, the little tot was at the verandah of a building. She wore an animal-print coat over her dress and a blue facemask. Her dad wore a black long-sleeved top and navy blue pants. The post's caption read:
"Blair Bears first day of JK! So happy I took some of her pics last night with all this rain today! So proud of our little ?!"
In the fourth picture, Jordan also wore a facemask and held his daughter's little umbrella. The last photo of the lot showed Blair posing in front of a building clad in her coat and carrying her pink bag. 
Brittney is a TV host, fashion fanatic, and sports enthusiast. She works at FOX-32, appearing on the program, "Good Day," which airs weekly. Before joining FOX-32, she was the co-host of WGN-TV's "Chicago's Best."
Brittney is a contributor to the NFL Network and presents the Walter Payton Man of the Year Award yearly at the Super Bowl. The award is named after her iconic father. 
She is a mother of two daughters, Blair, and her baby sister, whose gender her mother famously revealed to her co-hosts and viewers while on television duties in September 2019.
Brittney has an older brother, Jarrett Payton, who also played American football as a running back. Jarrett is a doting father and showed that in 2016 when he dropped his son, Jaden off on his first day of school. 
The proud father, who is a sportscaster, could hardly hold his tears as he watched his son head to school, saying that there was nothing cooler than being a dad. 
Jarrett is the founder of the Jarrett Payton Foundation which is committed to positively impacting all spheres of children and adolescents' lives by giving them opportunities to develop their leadership skills and enrich their lives. 
Jarrett and Brittney's father, Walter Payton, earned nine Pro Bowl selections in his career, setting several rushing records in his 13-year career. He played for the Chicago Bears and remains one of the greatest NFL players.