Check Out Kevin Hart's Muscular Body While Jogging without T-Shirt near a Beach
Kevin Hart flaunted off his muscular body in a new Instagram photo that showed him shirtless while jogging near a beach.
Comedian Kevin Hart shared a new photo that was taken while he was jogging shirtless near a beach, showing off his muscular body on his Instagram page.
Hart could be seen jogging on a boarded path right beside the beach. It seemed to be a regular jogging path as another jogger could be seen in the distance.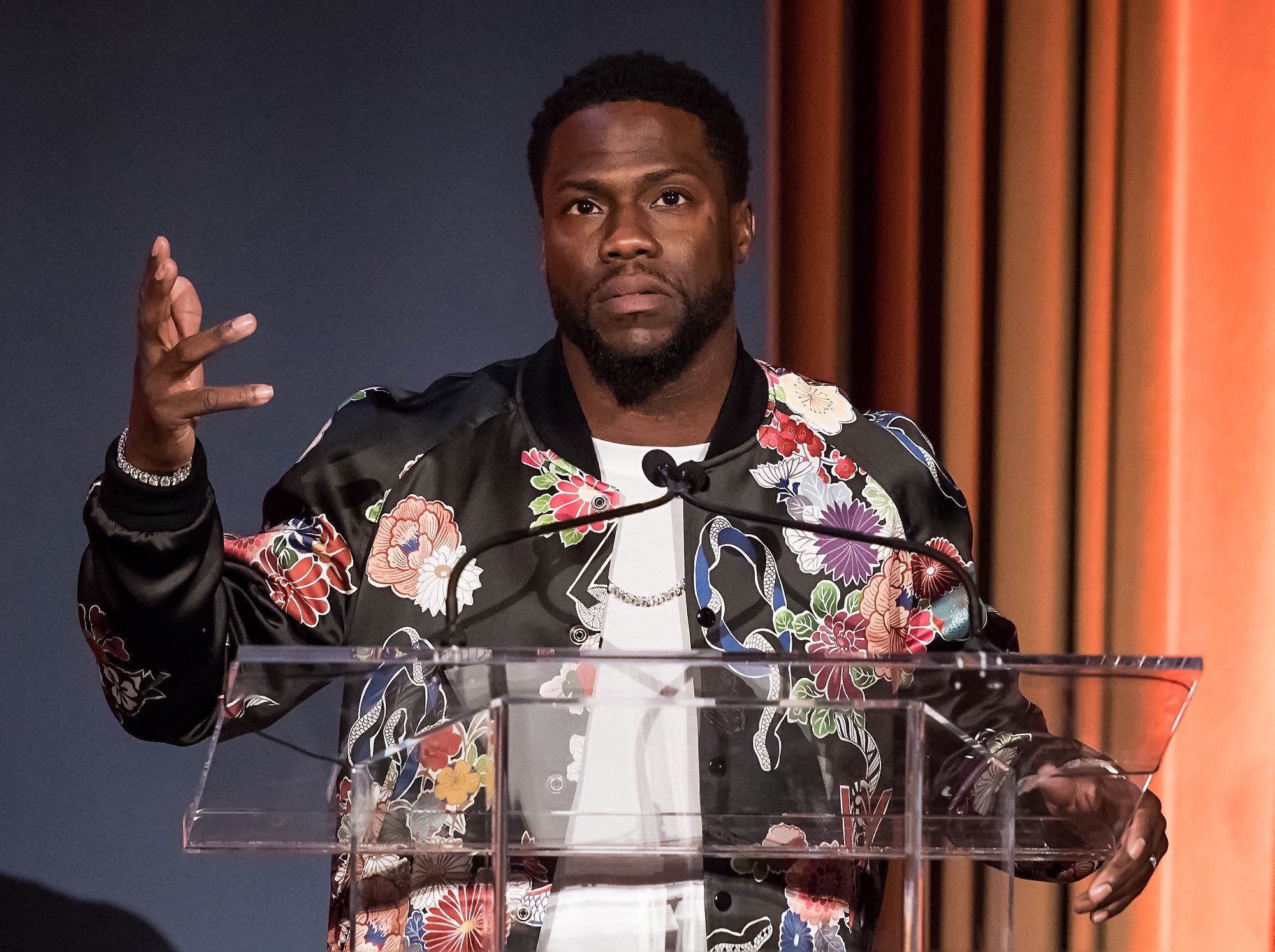 The photo had an amazing background of the clear blue sky and the endless sea. Elegant buildings and cars could also be seen and the soft beach sand completed the setting.
Hart wore black shorts which he paired with white socks and black running shoes. His face cap was turned backward while his thin gold chain was almost not obvious. His caption read:
"Back to getting these miles in.... ?? #HustleHart #FableticsMen #LiveLoveLaugh"
Some fans took to the comment section to cheer on the jogging comedian. Some other fans asked for details about his workout routine because they wanted to join him.
A fan said running past Hart would make his day while another demanded for his face mask. Someone praised him for his recovery after his accident a year ago.
The "Night School" actor was in a terrible car crash where he broke his back in three different places. He had to undergo surgery and physiotherapy sessions before he recovered. The recovery process had been really hard.
The 40-year-old said his life-changing experience suddenly gave him a new perspective. He saw himself differently and became more self-aware.
Hart decided to get his body to a better state than it was before the crash, and he shared his workout routine with his fans on Instagram.
The comedian also stated that he was doing it for himself alone, saying that he was looking forward to the new levels he would reach.
The "Jumanji" actor updated his fans about his journey in another Instagram post. The father of two told his fans that it was not easy but he was enjoying the process. 
It is good to see the resilient comedian get back on his feet after a challenging period of time. Fans will be looking forward to getting his updated workout routine, and hopefully, they can get their bodies as fit as Hart's.