Watch a Pregnant Chrissy Teigen Get Ultrasound to See Her Baby with Daughter Luna by Her Side
Pregnant Chrissy Teigen is letting out a sigh of relief after a recent ultrasound revealed that she and husband John Legen's unborn baby is doing well and making some big growth moves. 
Chrissy Teigen and her adorable look-alike daughter, Luna Stephens went to get an ultrasound of her unborn baby over the weekend. Thankfully, the little one is doing pretty well. 
Teigen took to Instagram to share a sweet video from their visit to the doctor and the ultrasound was conducted by the four-year-old herself. Of course, a doctor was there to guide her but she did a pretty good job.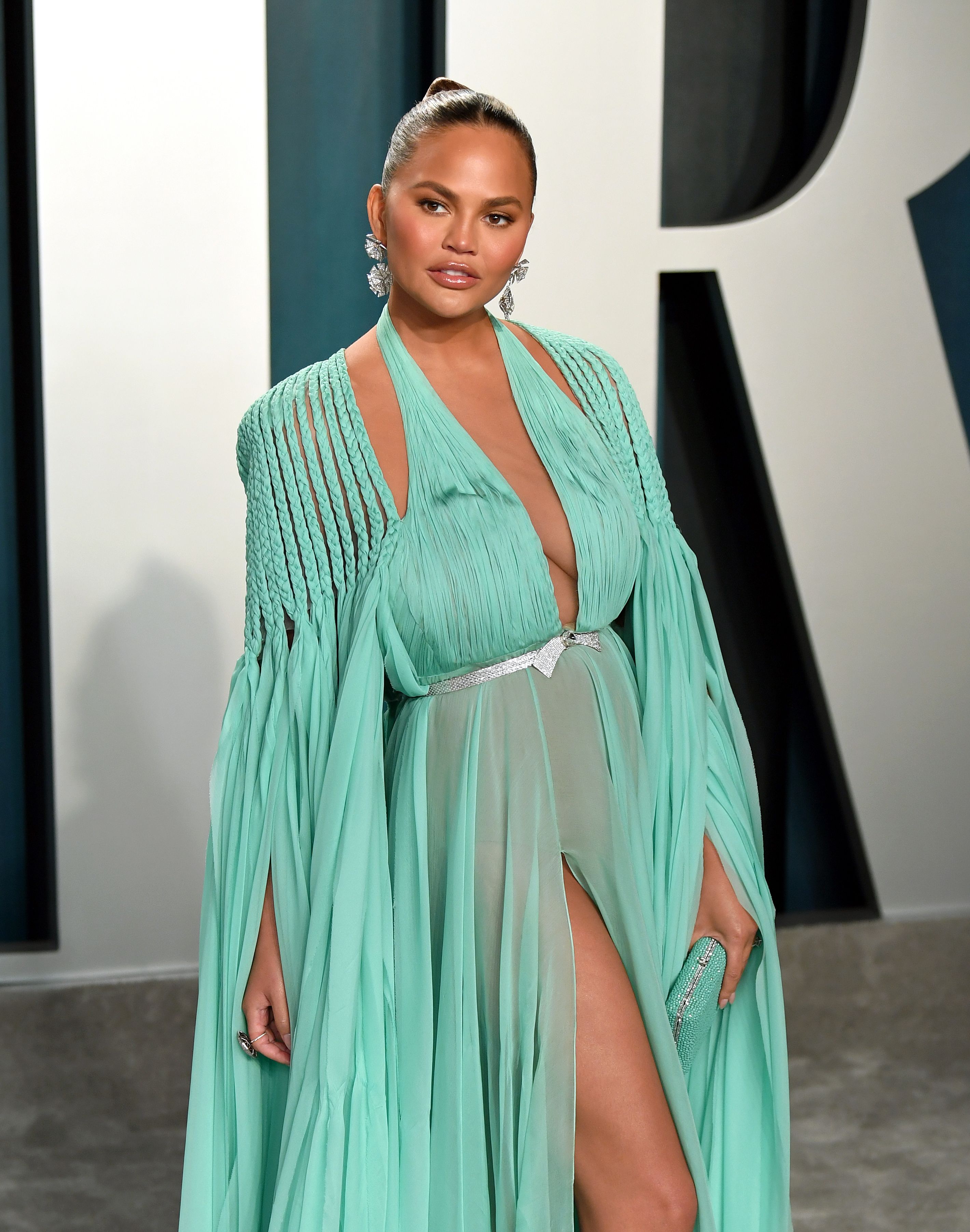 LUNA PLAYS DOCTOR
In the clip, little Luna gently glided the ultrasound probe across her mom's belly. "I did it, I did it!" she exclaimed in excitement. Teigen's husband, John Legend, could be heard laughing from behind the camera. 
Teigen jokingly referred to her daughter as "doctor" and asked her what she could see. Her question was met with a cute giggle as Luna continued to see the image of her unborn sibling on the screen. 
In the caption, Teigen shared how she is crippled by anxiety before she is able to start feeling the kicks. She also shared how even a little spotting or pain makes her paranoid. 
Teigen recently gave her fans a rare look at her bare baby bump with a picture of herself with a man named Jake Arnold.
ALL IS WELL
She went on to joke that one day she will be buying one of those ultrasound machines because she needs them so much. She then noted how she will be done having babies by the time. She further wrote:
"But as my little Luna embarks on her very first sleepover tonight, another little one makes some big growth moves of their own. All is well."
So far, the pregnancy has been fairly smooth for Teigen but naturally, her body is changing and she has been dealing with some intense pain. According to her, she gets really bad pregnancy headaches. 
She plans to treat those awful headaches with a beauty treatment. She was recently cleared to get a neck muscle botox along with a combination of beta-blocker shots and radio wave frequency for pain management. 
Generally used to smooth facial wrinkles, Botox is also used for chronic migraines, severe sweating, and some neurological disorders that can cause muscle contraction and pain. 
HOW CHRISSY RECENTLY CONFUSED FANS
Teigen recently gave her fans a rare look at her bare baby bump with a picture of herself with a man named Jake Arnold. Her caption led fans to think that she and Legend had broken up because she jokingly implied in the caption that it was her and Arnold's baby.