Chris Cuomo's Wife Celebrates Labor Day in a Tight Gray Maxi Dress & Shows off Flawless Body
On Labor Day, Chris Cuomo's wife took to social media to pay tribute to the holiday. She shared a photo of herself looking gorgeous while posing among rocks.
Cristina Cuomo recently celebrated Labor Day with the rest of the nation. To commemorate the special holiday, she uploaded a lovely photo of herself posing by the seaside.
Chris Cuomo's wife posed on rocks barefoot while wearing a long gray dress. The dress, that showed off her slim body, was tied at the bottom to avoid it getting wet.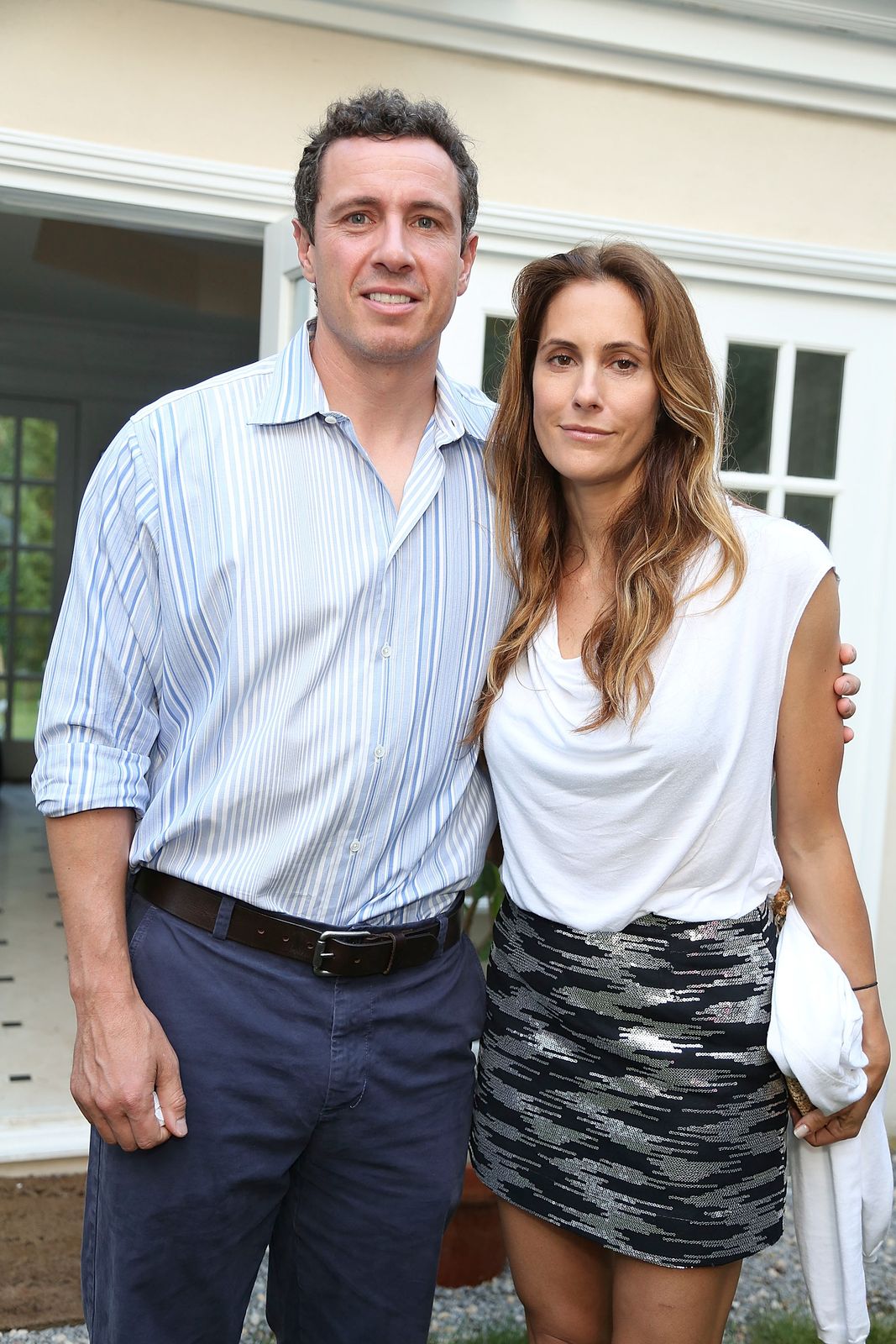 CELEBRATING LABOR DAY
Cristina wore sunglasses to shield her eyes on the sunny day and penned a touching Labor Day message. She noted in the caption of her post how the holiday was a break "from the divisiveness, judgement [sic], and prejudice pervasive in our society."
The CNN anchor's wife thanked those who played their part in making society better. She shared how the holiday was for those people who helped changed policies to lead to inclusivity and more.

FAN GUSHES OVER CRISTINA
One fan noted Cristina's youthful look and wrote: "You look 25. Thank y'all for being a family of decent and caring people." Last month, Cristina's husband took to TikTok to show off his toned body.
The CNN host made a cameo appearance in his daughter Bella's, 17, TikTok video. She was seen dancing to "Money Trees" by Black Hippy at her family's home gym.
CHRIS' TIKTOK DEBUT
At one point, Chris walked in looking sweaty and flexed his muscles for her fans. Several other people also photo-bombed the clip as they appeared briefly.
Besides Bella, the couple is parents to Mario, 14, and Carolina, 11. Cristina and Chris tend to share images of each other or together on social media.
FATHER'S DAY TRIBUTE & SOME NUDITY
For Father's Day, Cristina uploaded a photo of her husband in celebration of the special day. In June 2020, posted an Instagram Live video where her husband was seemingly caught naked in the background by mistake.
Chris Cuomo apparently caught naked in wife Cristina's yoga video https://t.co/S2DYnbJUgI pic.twitter.com/BtrwzFSCl0

— New York Post (@nypost) June 8, 2020
CHRIS CAUGHT NAKED
The clip was shared from their Hamptons home and was supposed to focus on her yoga exercises. However, eagle-eyed fans noticed the anchor standing in the background naked for some reason.
"Is it true… this was the actual swab that was being used to fit up that double barreled shotgun that you have mounted on the front of your pretty face?"

.@ChrisCuomo and his brother NY Gov. Andrew Cuomo share a light a moment over the governor's televised coronavirus test. pic.twitter.com/ETcnPkTjqV

— Cuomo Prime Time (@CuomoPrimeTime) May 21, 2020
WHO IS CHRIS' BROTHER
The "Cuomo Prime Time" host is the younger brother of New York governor Andrew Cuomo. The governor has featured on his sibling's show several times.