Watch This Heart-Melting Video of Steve Harvey's 2-Months-Old Granddaughter Attempting to Talk
Steve Harvey's granddaughter looks like she's trying to speak in an adorable video shared by Amanda Harvey to her Instagram page. 
Earlier this year, Steve Harvey welcomed yet another grandchild to his already large family after his son Jason and his wife Amanda welcomed their daughter Joey Iris into the world. 
The proud mother shared the news in July, posting an adorable video of herself in the hospital with her newborn laying on her chest. 
Since then, Amanda has been sharing photos and videos of Joey getting older as well as the bonds being formed with her older siblings. 
Her latest video is melting the hearts of the internet after she showed the two-month-old babbling adorably for the camera dressed in pink. She captioned the sweet video:
"It's too mucchhh!! ??? y'all.. she is only 2 months old already trying to talk ?."
In the video, Amanda speaks to her daughter, and it seems like she is responding to her mother which ended up being too cute for the mom to handle. 
And it seems like proud grandmother Majorie Harvey agrees, leaving a series of heart emojis under the heartwarming post. 
The comedian joked that he did not play with his grandchildren until they have "head control."
While both Marjorie and Steve cherish all of their grandchildren, the talk show host revealed that he was not a conventional grandfather. 
During an episode of "The Ellen DeGeneres Show," Steve admitted that he doesn't really get the whole grandchildren thing, mostly how often they were over at their house. He said:
"My wife is really into this grandparent thing so she lets them stay over at the house, And I told her, that's not how it's supposed to work."
However, the statement was obviously made in jest and the comedian further joked that he did not play with his grandchildren until they have "head control."
Steve, who has been married to his third wife, Marjorie since 2007, has a strong bond with all of his family members which includes a blended family of seven children and seven grandchildren.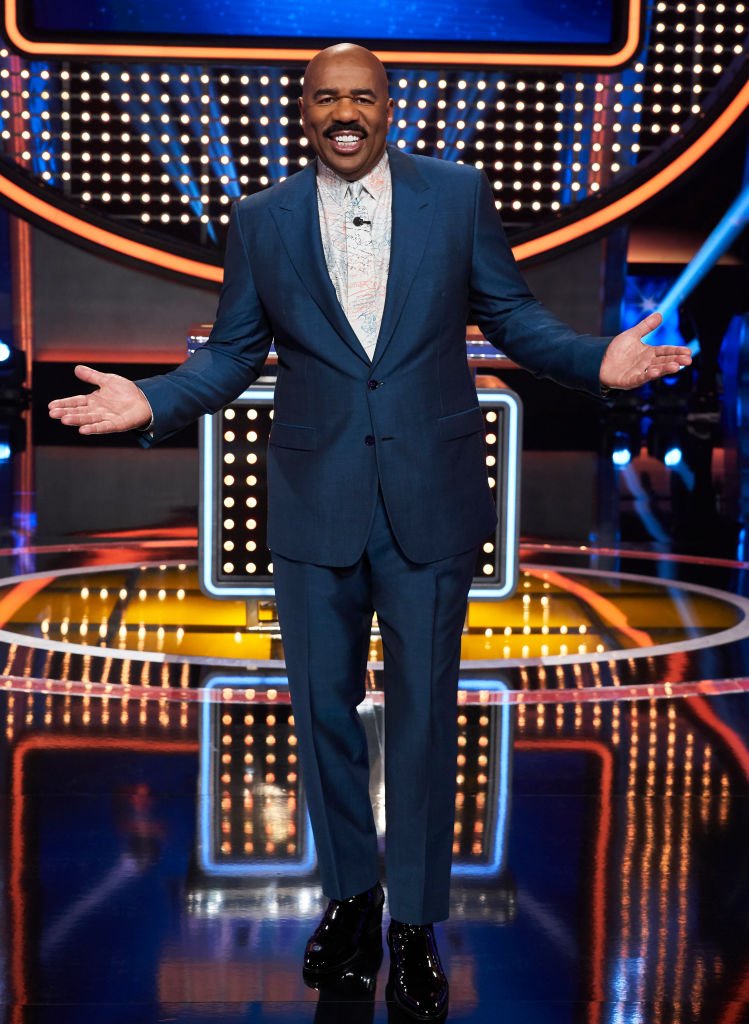 His children include twins Karli and Brandi and son, Broderick Harvey Jr., who he had with his first wife Marcia, as well as Wynton Harvey, who he had with his second wife, Mary Lee.
When he married Marjorie, she had three children, Morgan, model Lori Harvey, and Jason Harvey, the father of the latest addition to the Harvey clan.