'Keeping up with the Kardashians' Most Memorable Moments throughout the Years
Three siblings from the most famous sister-clan in the world have just announced to their millions of followers that the reality TV show that led the Kardashian family into fame and stardom is coming to an end.
Sad news came for TV reality hit "Keeping up with Kardashians" fans when it was officially announced that the show is wrapping up in its 20th season which will premiere in 2021. But after so many years of emotional scenes and drama-filled episodes, this is the best time to remember some of KUWTK's memorable moments.
The Kardashian family's most private moments have been displayed over the course of 266 episodes, five special, and 12 spin-off series. Fun moments, births, celebrations, break-ups, and fights have been part of the Kardashian-Jenner show over 14 years.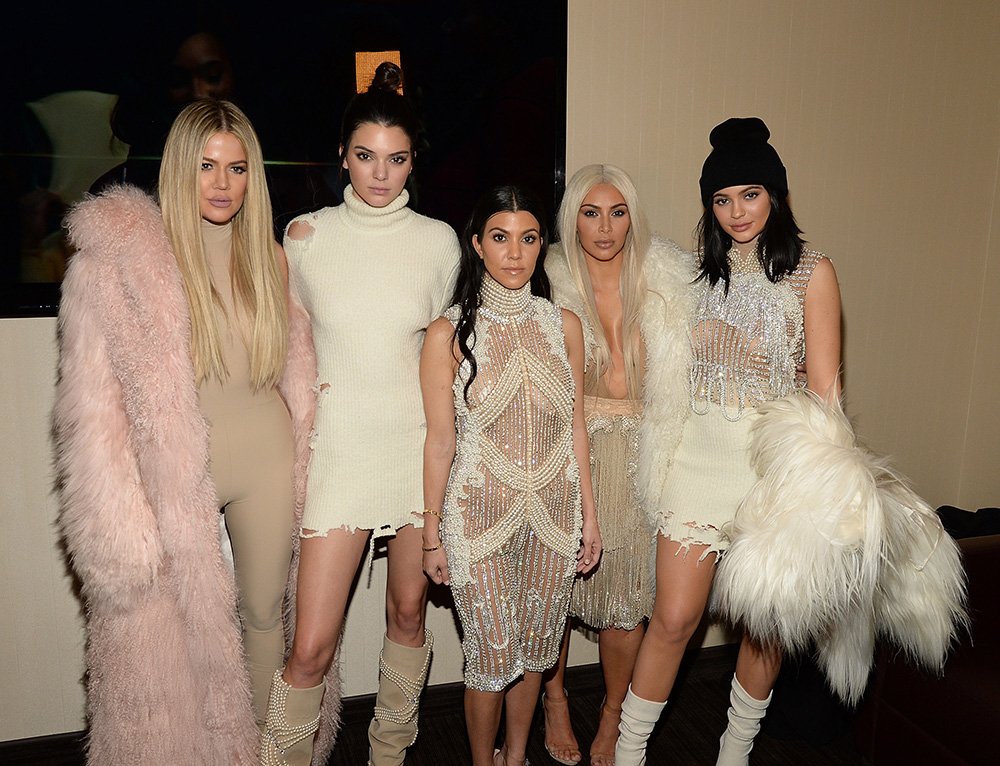 While fans get ready for a farewell, we recall the unforgettable Kim's crying faces that became memes, Bruce Jenner becoming Caitlyn, the sisters founding their own make-up or perfume businesses, and even Kim recalling when she was robbed in Paris. But this is just a few, keep reading for 10 great moments of the show.
1. KIM'S SELFIE AS HER SISTER GOES TO JAIL
During season three, Khloe went to jail for violating probation after a DUI arrest in 2007. During the ride, Kim thought it was a good time to take a selfie. Her mother, Kris Jenner, told her to stop taking pictures considering the situation.
2. KIM LOSING HER DIAMOND EARRING IN THE OCEAN
During a family trip to Bora Bora, Kim was in tears when he realized she had lost her $75,000 diamond earring in the Pacific Ocean. As she felt irritated and helpless, her older sister, Kourtney, told her a TV line that became famous: "Kim, there's people that are dying."
3. BRUCE'S TRANSITION
"About Bruce" was a special aired during season 10 in which Kris' former husband announced to both his daughters, Kylie and Kendall, he was planning to transition to be Caitlyn. Though they accepted it in the end, it was a very emotional and tearful chapter in the Jenner sibling's lives.
4. FIRST KARDASHIAN GRANDCHILD
In season four, Kourtney had her first son and first grandchild born in the Kardashian clan. The now 10-year-old boy Mason is the son of Kourtney's ex-husband Scott Disick. Mason's birth was aired on E! and showed the oldest sister, now a mother of three, pulling her baby out during labor.
5. SISTER'S FIGHTS
It was not unusual to see the siblings arguing for any issue that would come up, however, two fights became memorable. One happened during the second season when Kim slammed Khloe with a handbag. 
More recently, in season 18, Kourtney and Kim got into a verbal fight that developed into a physical one, as Kim started to kick and throw slaps at her older sister. Khloe later came in to split them up.
6. ALPHABET DISCUSSION
Another line that became famous was said by Kourtney in season 11 while having a discussion with her then-boyfriend Scott. As they would not reach an agreement she said "'ABCDEFG, I have to go." She later explained that it meant the conversation was over.
7. CHICKEN VS. PIGLET
One of the most hilarious moments happened when Kris gave her daughter Kylie an unusual present: a tiny piglet. As soon as she saw it and got excited for the adorable little animal Kylie immediately asked: "Is that a chicken?!" It was very amusing.
8. KIM'S DREAM WEDDINGS
Two unforgettable weddings were aired in KUWTK. Season 6 had a two-part special that showed Kim's wedding with NBA player Kris Humphries, but the marriage lasted only 72 days. During season 9, she returned to the altar for the third time with Kanye West in a lavish Italian ceremony, both wearing custom-made outfits by Givenchy.
9. BREAK-UP DRAMAS
The siblings' break-ups have been usually dramatic and openly discussed throughout the seasons. In 2009, Khloe revealed she was splitting from her then-husband NBA player Lamar Odom, after trying hard to save their marriage. In season 11, Kourtney took the difficult decision to divorce her 9-year husband Scott, and the father of her three children. 
After a couple of years, Khloe's relationship with NBA player Tristan Thompson also triggered many dramatic events. Thompson was caught in a cheating scandal the day his wife was having his child.
10. MOM VS. DAUGHTERS
While having dinner together, the sisters complained to their mother that she had bought a house for their younger brother, Rob. However, Kris
responded back in a clever way
, by saying that all of them have been doing things and though they had screwed up she respects them, so Kris asked them to not interfere with her decisions.