Tammy Rivera Wears Massive Jewelry as She Flaunts Her Curvaceous Figure in a Red Swimsuit
Fans and followers of Tammy Rivera showered her with compliments after posting a radiant photo in a red one-piece swimsuit.
Tammy Rivera has been spending her days under the sun recently with several photos of herself in swimwear dominating the former "Love & Hip Hop: Atlanta" star's Instagram.
In her new post, the recording artist stunned in a bright red one-piece that had her fans and followers flooding the comments section with compliments and several fire emojis.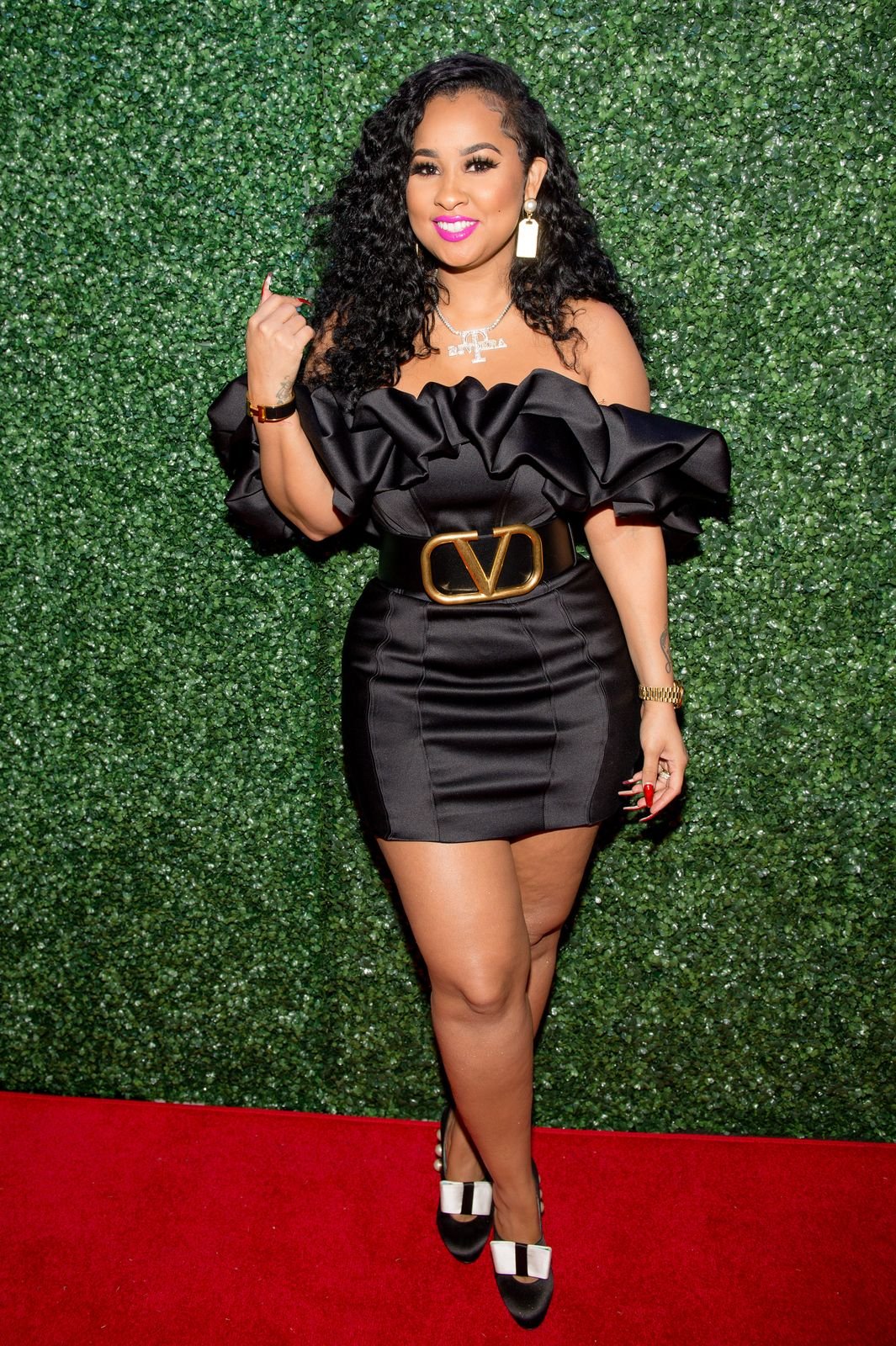 A VISION IN RED
Rivera donned a red swimsuit that had a deep neckline and a black and white kimono on top. She emphasized her curves by posing with one foot crossing the other while leaning her hips to the left.
The reality star accessorized with a yellow hat, a green purse, and a big silver necklace that read "3ix". Several fans of the star praised her in the comments section, including one who said she was "Body Goals."
Rivera captured her look at a closer view in the succeeding post, showing the stretchmarks on her upper thighs. Proudly, she said, "[expletive] show them stretch marks."
RIVERA'S MARRIAGE
Rivera is married to rapper Waka Flocka, born James Malphurs, and has been open about their marriage's ups and downs. In Angela Yee's "Lip Service" podcast, she revealed her interest in having a threesome with her husband.
Rivera posted a compilation of their precious and best moments alongside a dedication to her only man.
Although her husband has not agreed to his wife's request, she contested him by saying Malphurs had his fair share of fun throughout his career while she stayed at home.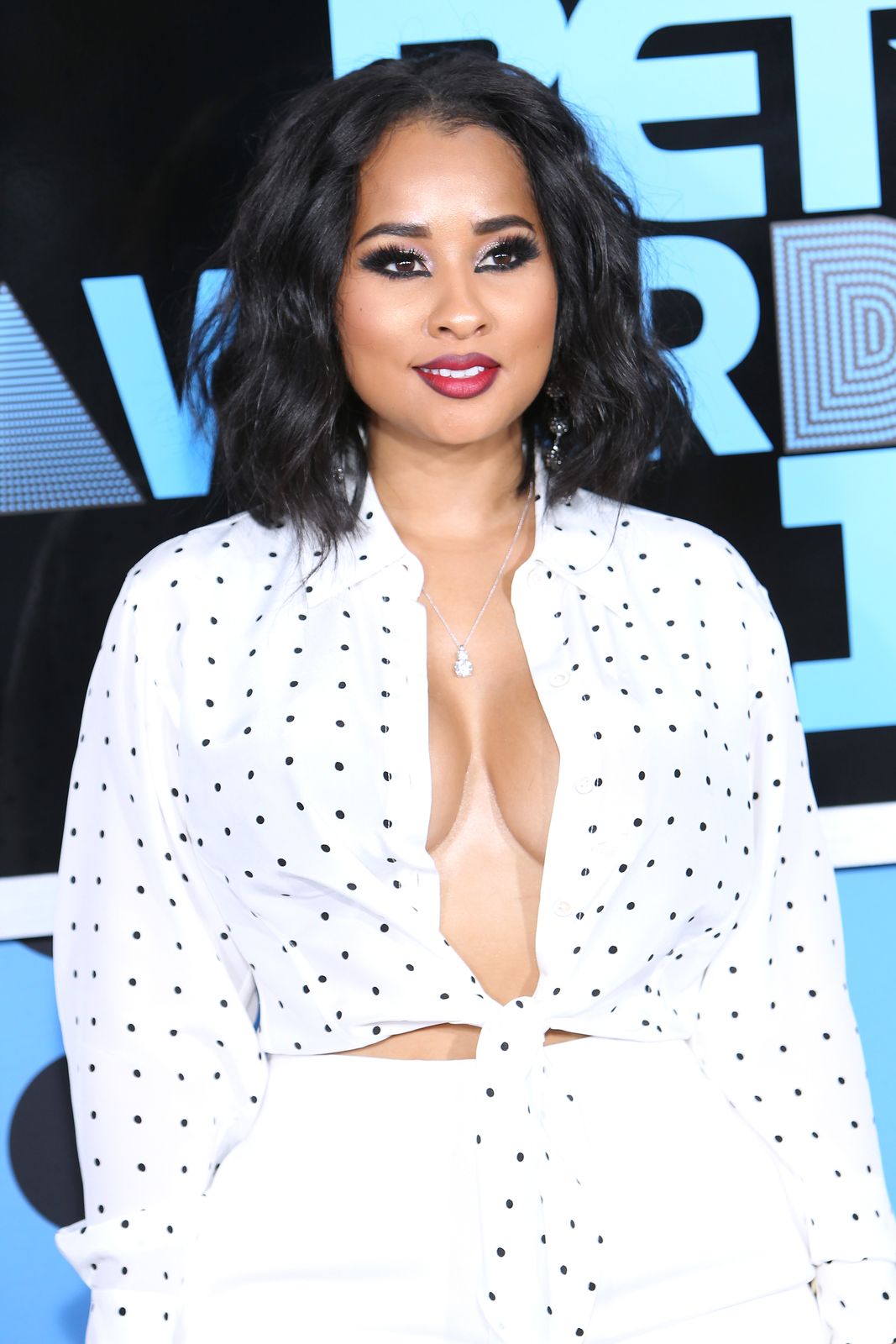 RENEWING WEDDING VOWS
Last year, the couple renewed their wedding vows in Mexico after first meeting in Miami nine years ago. As seen on television, the couple had several challenges in their marriage, including the rapper's infidelities. Rivera shared:
"He could've got somebody pregnant. You don't know what could happen when you cheat, but it's a part of growth, and thank God it didn't happen to us."
Their marriage was put to the ultimate test in 2016 when Riveral could no longer tolerate her husband's cheating. She left him for six months but later reconciled, making them prime candidates for "Marriage Bootcamp: Hip Hop Edition."
CELEBRATING SIX YEARS
Earlier this year, Rivera and Malphurs celebrated their sixth wedding anniversary with sweet tributes to each other. Rivera posted a compilation of their precious and best moments alongside a dedication to her only man.
On the other hand, the "No Hands" artist penned a dedication to his wife whom he called "perfect." He added, "Love is what we really be in, our own world on our own time."
The couple shares a 13-year old daughter, Charlie, Rivera's child from a previous relationship. They also have two adorable French Bulldogs who they treat as their kids.