Whoopi Goldberg's Granddaughter Poses on a Lavish White Car in Colorful Dress with a High Slit
Veteran actress Whoopi Goldberg's granddaughter, Jerzey looks stunning as she stops for a night-time photoshoot with a lavish white car.
Actress Whoopi Goldberg's granddaughter, Jerzey recently stunned her almost two thousand followers with gorgeous snaps of her.
In the first of the photos posted on her Instagram, Jerzey struck a pose on the hood of a sleek white car and captioned: "? :: @love_lola_rae."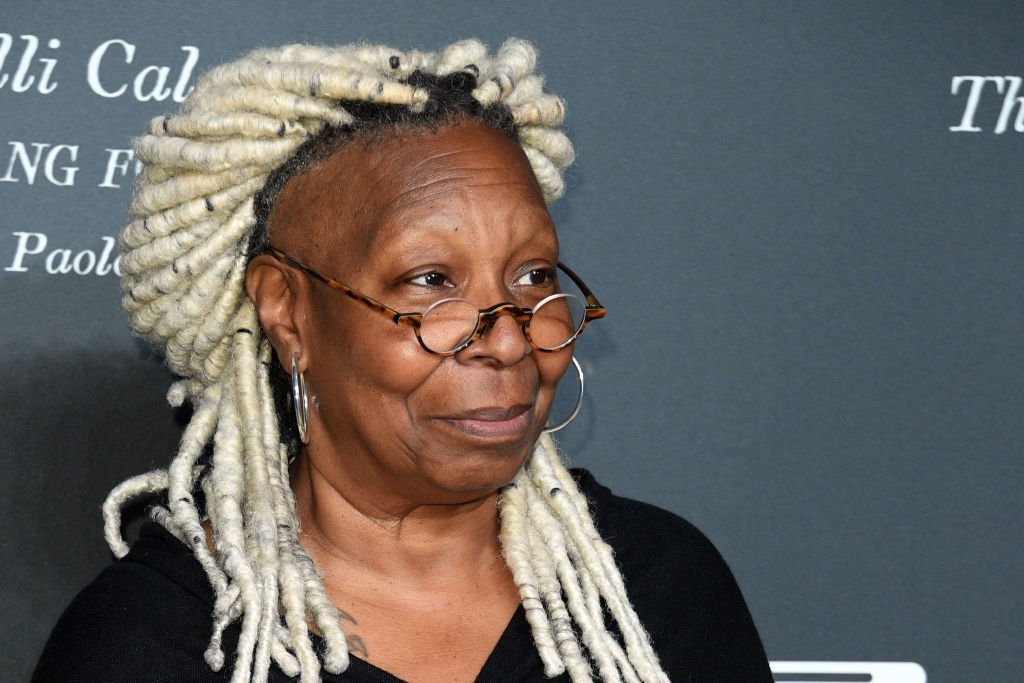 The stunner looked fabulous in her night-time photos wearing a colorful dress with thin straps and a daring slit that went all the way up her thigh and ended at her hip.
Giving a better look at her outfit, Jerzey posted another series of photos showing her standing up and offering a full view at her high-slit dress and sneaker combo without the car in sight.
The large white car returned for one last cameo in another shot. This time, the dark-haired beauty was lying across the hood and giving the camera a sultry stare. Her followers were captivated and made sure to shower the posts with well-deserved adoring words and emojis.
In 2007, Goldberg admitted that she was a terrible chef but her grandkids looked to her for fun and adventure instead.
Jerzey is the second grandchild of veteran actress, Goldberg. The famous actress only has one child,  Alexandrea or "Alex," with her first husband, Alvin Martin. Through Alex, she has gotten to live vicariously as a proud grandma and even as a great-grandmother. 
Alex had her three children, Amarah, Jerzey, and Mason, with her husband, Bernard Dean, who she married in 2011. In 2014, Alex's oldest daughter, Amarah gave Goldberg her first great-grandchild and the proud great-grandma excitedly shared the amazing news on Instagram. She announced:
"Everyone meet the new addition to my family Charli Rose and yea, I'm a tad awkward it took me a minute been a LONG time! #thankGod4newlife!"
Alongside the exciting caption was a video of Goldberg cradling the latest addition to her family while trying to get a hang of feeding the newborn from a bottle.
In a 2018 interview, the actress revealed that her beautiful family had an interesting naming system. She shared that her grandkids, Jerzey, Amarah, and Mason, called her "Grammy," which was what her own daughter called her mom.
Jerzey and her siblings, on the other hand, called Goldberg's mother by her first name, Emma. Amarah's daughter, Charli, would call Goldberg by her first name, Whoopi, and on the sweet family tradition would go.
Goldberg might make an awesome grandma and an even better great-grandmother but one thing Jerzey and her siblings have come to understand is that she is not the one to go to for food. In 2007, Goldberg admitted that she was a terrible chef but her grandkids looked to her for fun and adventure instead.
Undoubtedly, Jerzey comes from a family that is big on love, support, and a tight-knit relationship all around. She and her siblings might not be able to go to grandma for a yummy homemade dish but there is a whole lot of love and fun to make up for that.