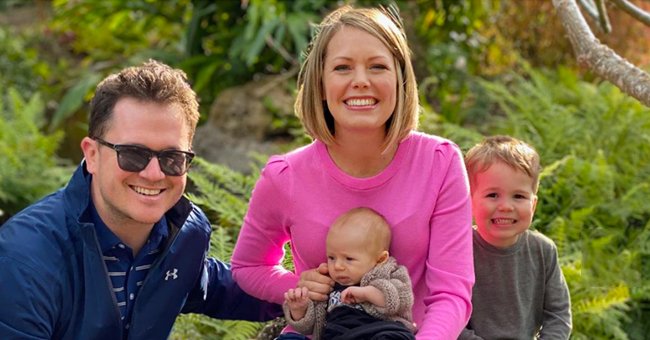 instagram.com/dylandreyernbc
Take a Peek inside Dylan Dreyer's Lavish New York City Apartment
Dylan Dreyer is living comfortably in her New York City apartment which accommodates all four family members. Take a peek inside the tv host's somewhat humble abode.
Dylan Dreyer of the "Today Show" is living lavishly in New York along with her husband Brian Fichera and their two children. The pair moved in 2015 after welcoming their first son.
Dreyer and Fichera share two boys, Calvin and Oliver. They leveled up from a 750-square foot home to a three-bedroom residence and have shared a few photos from inside their home on social media.
INSIDE THE NYC APARTMENT
Dreyer is all about family, as seen in an August photo featuring her husband, her two little ones, and their furry companion, Bosco. Three gorgeous photographs of cities hung on the wall behind them.
In a clip of Calvin feeding Oliver, we glimpse how Dreyer has her kitchen and dining areas set up. The camera also switches to show us part of the living room.
Dreyer always makes time to be with her boys. In a heartwarming photo, she kneels next to Calvin as the pair watch something on television. Their large flat-screen fits perfectly next to some shelving.
EASILY ACCOMMODATES MINI-GOLF
We get another view of the living room in a clip Dreyer shared of Calvin adorably telling his dad he owes the young boy eleven dollars. We then see as Calvin plays some mini-golf in the spacious room.
In a hilarious post shared in July, Dreyer reveals just how messy her apartment can get by sharing photos of the main areas in her home. "Working on TV from home is all about hiding the mess," she captioned it.
CALVIN AND HIS MOM'S PERKS
Little Calvin was lucky enough to get his own big boy room when his parents converted their guest bedroom into space for their firstborn. Calvin enjoys street views from his corner of the house.
Meanwhile, Dreyer has her own walk-in closet. The ample room has a large vanity mirror, two chairs, and a desk, lots of shoe shelving and racks for her wardrobe.
DREYER AND FICHERA LOVE STORY
Dreyer and Fichera reportedly met while working in Boston, Massachusetts, at the WHDH station where Fichera was a technician. At first, Dreyer believed his name was Tom.
The pair created an inside joke from the error. Over time, they began seeing each other outside of work more. One night Fichera held a party for colleagues, and that was when Dreyer realized she had fallen for him.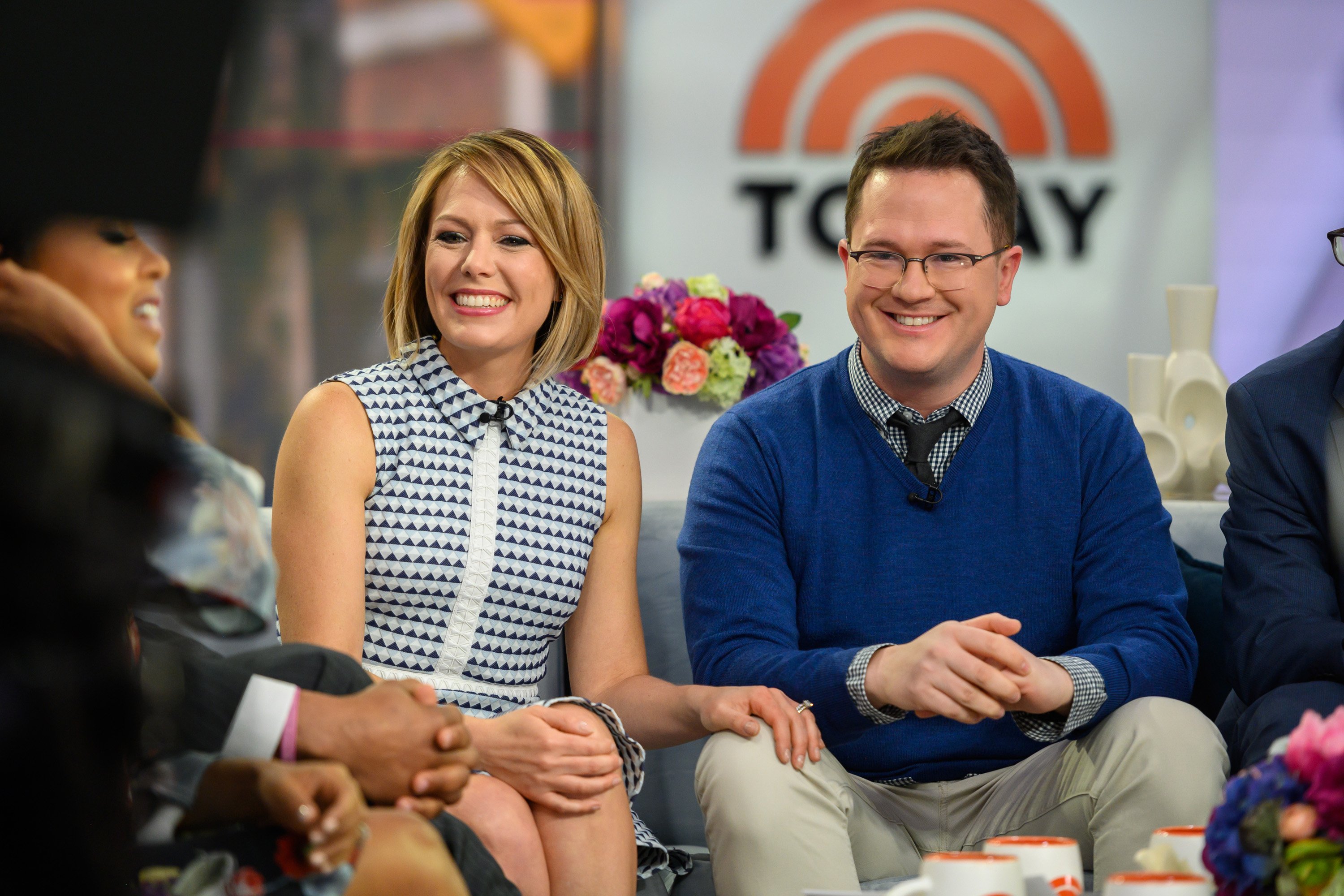 Dyland Dreyer and husband Brian Fichera on the set of the "Today Show" on April 22, 2019 | Photo: Getty Images
DREYER'S OTHER ACCOMPLISHMENTS
The pair got engaged in 2011 and tied the knot the following year at Boston's Cathedral of the Holy Cross. Soon after, they moved to their tiny New York City apartment.
Dreyer, who is a New Jersey-born Rutgers University graduate, was a meteorologist before going into hosting. Her list of achievements includes covering 2014's Hurricane Gonzalo and the 2018 Winter Olympics.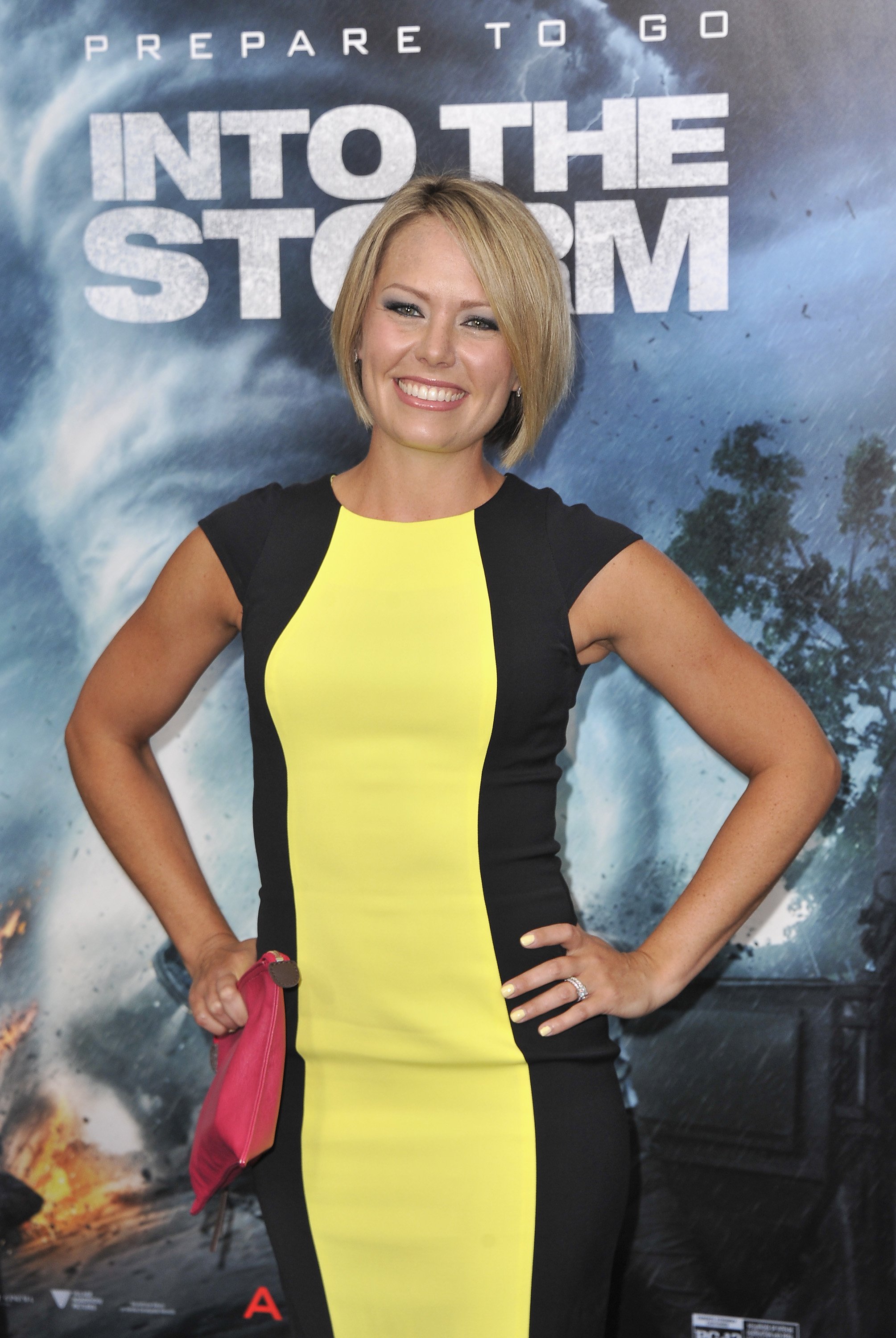 Dylan Dreyer attends the premiere of "Into the Storm" in New York City on August 4, 2014 | Photo: Getty Images
INFERTILITY AND OLIVER'S NICKNAME
Yet Dreyer's life hasn't all been ups. One major downer lies in the fact that she has secondary infertility, which is when one has difficulty conceiving after a successful first pregnancy.
Dreyer once shared that she lost a baby at five weeks old. With the help of IVF, she was able to give birth to Oliver later on. Earlier this month, Fichera revealed the eight-month-old's adorable nickname.
In the caption of a sweet photo of the two brothers, Fichera called Oliver "Ollie" and "Ducky." He explained that the nickname is due to Oliver's resemblance to a rubber duck they once saw. Meanwhile, Calvin's nickname seems to be just Cal.
Please fill in your e-mail so we can share with you our top stories!