Check Out How Much Weight Ciara Reveals She Has Lost since Giving Birth to Her 3rd Child Win
Since giving birth to her third child, Ciara has been on a weight loss journey and has been sharing it with her fans. Check out her progress now.
Earlier this year in July, Ciara welcomed her third child, Win, with her husband Russell Wilson,  sharing the news with her fans on Instagram two days after releasing her "Rooted" music video. 
Now the star has been focusing on her weight loss journey and has been including her followers as she drops the baby weight. 
Fitness has always been important to Ciara and from the dance moves she pulls off on stage and in her music videos, it is easy to see why.
Last year, the star revealed that it was something that she started to focus on more after she began to become more successful. She said:
"When I first started in my career, I weighed 20 lbs. more than I weigh now. That was the first time I got introduced to eating five small meals a day to impact my workout."
This week, Ciara gave herself a goal of losing 4lbs by the end of the week, and from the video shared to her story, it looks like she may achieve it. 
Calling it "Monday run day," the singer kept her energy high as she exercised, even coming up with a little inspirational song to keep her motivated.
Personal trainer Decker Davis taught her that small meals rather than large ones regulate the body.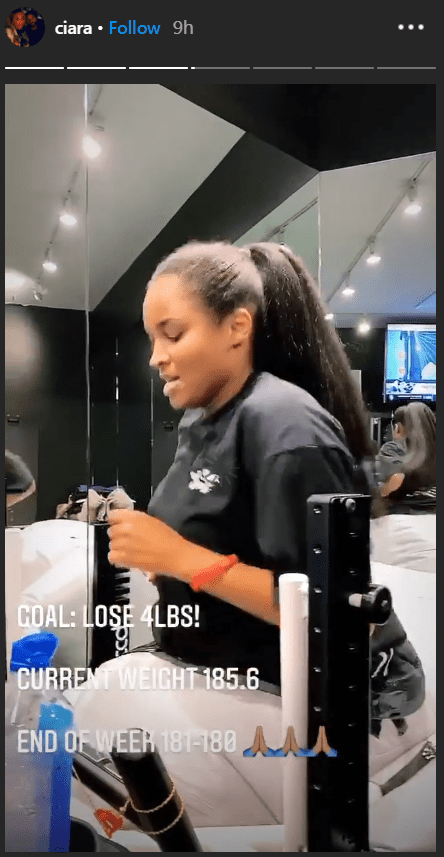 Like her performances on stage, Ciara is just as energetic and dedicated when it comes to her fitness and has revealed that she has already lost 20 lbs of her 48 lbs goal. 
The star shared her workout to her Instagram story as she hit the treadmill fitted with a device designed to trap her body heat. Earlier, she had shared a photo of herself saying:
"Starting the game plan tomorrow!! P.s. don't know how easy it's going be considering 3 baby's now! Going to work really hard at this! Let's go Mamma's ????."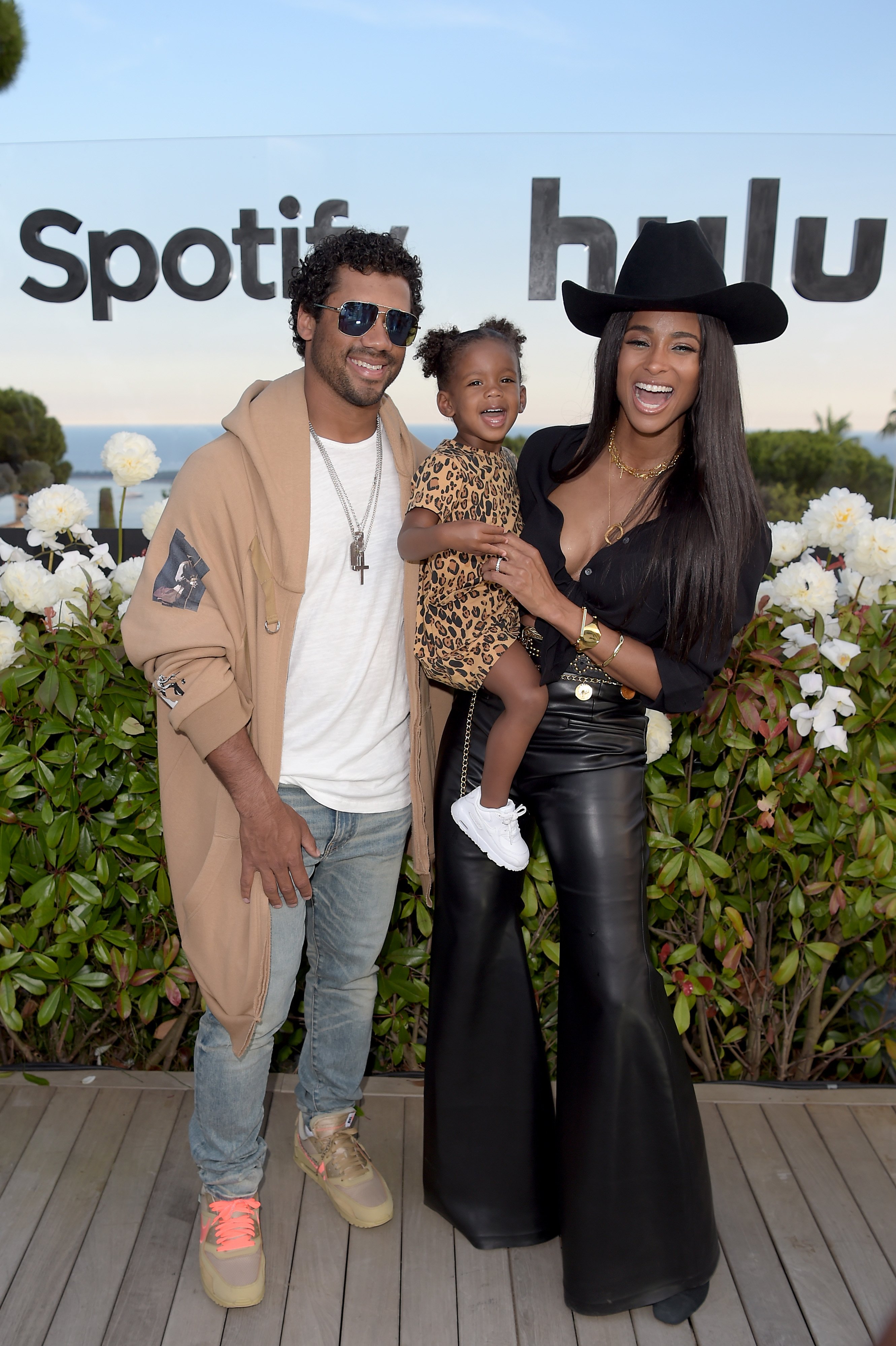 In the past, she had partnered with personal trainer Decker Davis who taught her that small meals rather than large ones regulate the body. 
And fans have been supporting Ciara as she takes this journey with many posting words of encouragement to her page. 
In addition to their youngest son Win, Ciara and Wilson also have a three-year-old daughter Sienna, as well as her son Future with her ex-fiance, rapper Future. 
The couple has been married since 2016 with Ciara saying that being a mother is the most incredible job she has had.