Elizabeth Gillies of 'Dynasty' Marries Michael Corcoran — Meet Her Talented Composer Husband
Actress Elizabeth Gillies married music producer and composer Michael Corcoran after dating for six years, but she had a crush on the dashing musician long before that.
The 26-year-old actress and "Dynasty" star Elizabeth Gillies, married composer Michael Corcoran secretly, after dating for six years. The composer surprised Gillies by popping the question in Atlanta after "Dynasty" was renewed for a third season.
The couple had just bought a house together and were looking it over when Corcoran stunned Gillies by dropping on one knee and popping the question. The composer had decided to move from Los Angeles to Atlanta to be with Gillies and decided to make it all official.
Gillies' difficulty had been picking a wedding dress after she had "overdosed" on spectacular, over-the-top gowns on "Dynasty"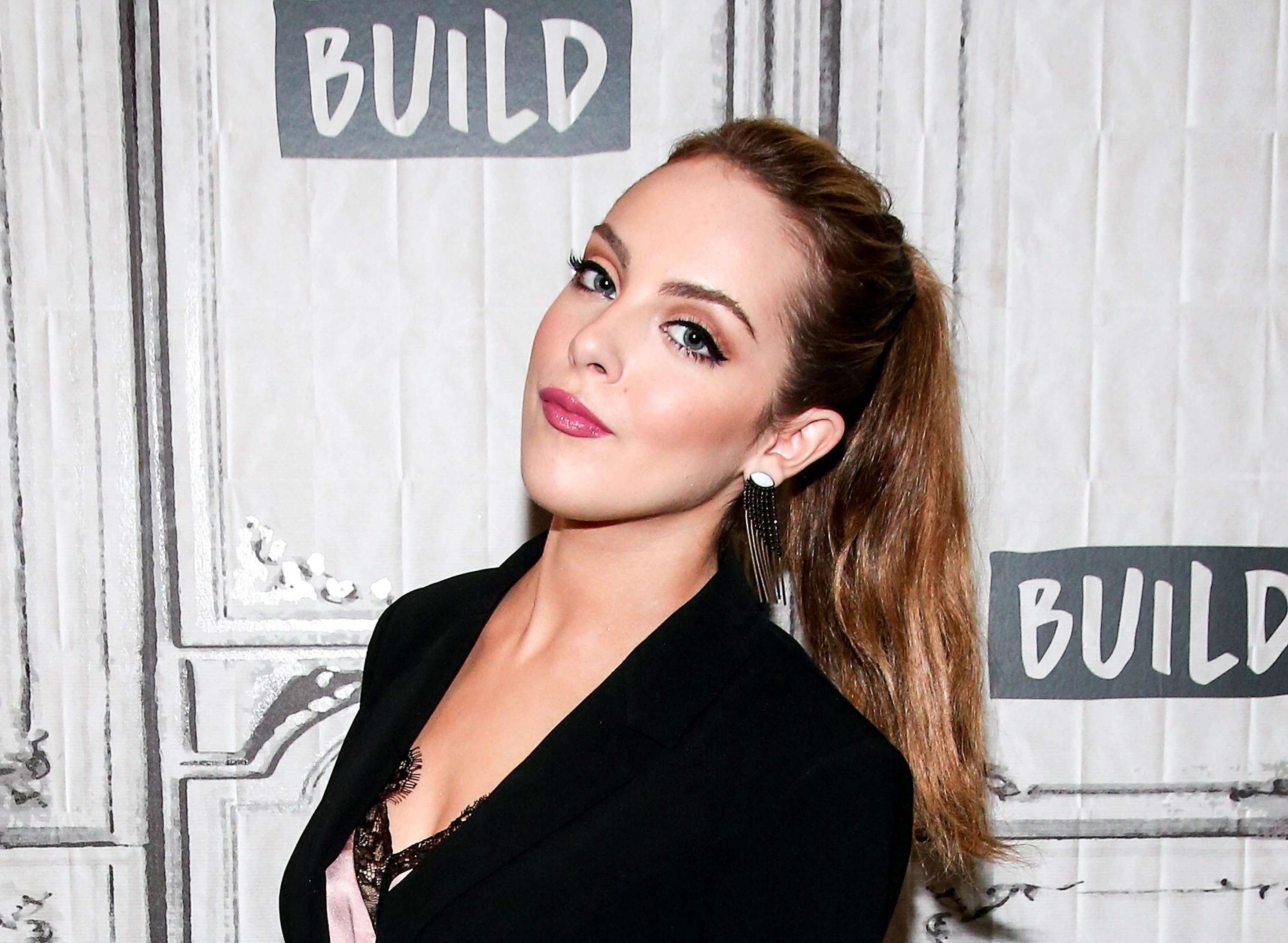 MEET MICHAEL CORCORAN
Corcoran will be best known to fans of the Nickelodeon teen sitcom "iCarly," in which he featured with his band, Backhouse Mike. The song "Take Me Back" from the "iCarly" soundtrack was written and performed by Corcoran and his band.
Corcoran composed and recorded music for several Nickelodeon shows, including "Drake & Josh," "Hit the Floor," and "Mr. Peabody & Sherman Show." Corcoran also worked on the 2010 musical sitcom "Victorious," and that was where he first met Gillies, who was then just 17 to his 37.
SETTING THE DATE
Gillies admitted that she had a crush on Corcoran for a long time, but the age difference was a barrier. Gillies played it cool, and 4 years after their meeting, she made it clear to Corcoran that what she felt was more than friendship.
The couple started dating in 2014, and after Corcoran popped the question, they set the date for April 25, 2020, a very significant date for the couple since it is their beloved bulldog Otis' birthday.
DELAYED WEDDING
Unfortunately, the outbreak of the COVID-19 pandemic forced the couple to delay their big day and to reschedule the wedding for August 2020. Gillies remarked:
"It didn't feel right to be celebrating in such a big way when there was so much going on in the world. It would have been in poor taste to burden people by asking them to risk their lives to come to our wedding."
THE BIG DAY 
In order to make sure that the whole wedding party was safe, Gillies, Corcoran, and their 10 guests, which included the actress' dad, went into quarantine together two weeks before the big day. Gillies' father became an ordained minister in order to officiate at the ceremony.
The wedding took place at Fernbrook Farm, a lovely Colonial-era farm in New Jersey. Gillies' difficulty had been picking a wedding dress after she had "overdosed" on spectacular, over-the-top gowns on "Dynasty," and ended up choosing a sweet, simple retro gown.
Gillies' dress, from Atlanta's Britt Wood Designs, was a satin strapless gown with an unusual cape as a train, which she teamed up with an exquisite Oscar De La Renta 60s-style lace veil, and Jimmy Choo shoes.
The actress carried a traditional white roses bouquet, and her long hair was loose, trailing over her shoulders, and embellished at the back with two delicate diamanté clasps. Corcoran looked very dashing in a traditional tuxedo with a white rose in his buttonhole to match his beautiful bride's bouquet. 
THE DYNASTY REBOOT
Gillies' move to Atlanta, and by extension, the wedding, were all brought about when the actress landed the coveted role of Fallon Carrington in the reboot of the 1981 drama series, "Dynasty."
Gillies was in the hospital recovering from an appendectomy when she got the call from the producers and binge-watched the original series to get a feel for the character.
The new version of "Dynasty is now in its third season and has been renewed for a fourth, although production has been suspended due to the ongoing COVID-19 pandemic.
Meantime, Gillies has dropped the hint that she'd be more than happy to team up with her old "Victorious" cast for a reboot of the hit series, so we have something to look forward to.