Here's What Brie Bella & Daniel Bryan Would've Named Their 2nd Baby If They Had Welcomed a Girl
The "Total Bellas" star and her husband really put a lot of thought when picking the name of their second baby, and while he turned out to be a boy, his parents had a pair of girl names ready as well.
36-year-old wrestler and TV personality Brie Bella recently became a mother for a second time, welcoming her second child with her husband and fellow professional wrestler Daniel Bryan on August 1, 2020.
Since the couple decided to wait until the baby was born to know its sex, Bella and Bryan had to have both boy and girl names ready for the baby's arrival. The couple welcomed a baby boy that they named Buddy Dessert Danielson.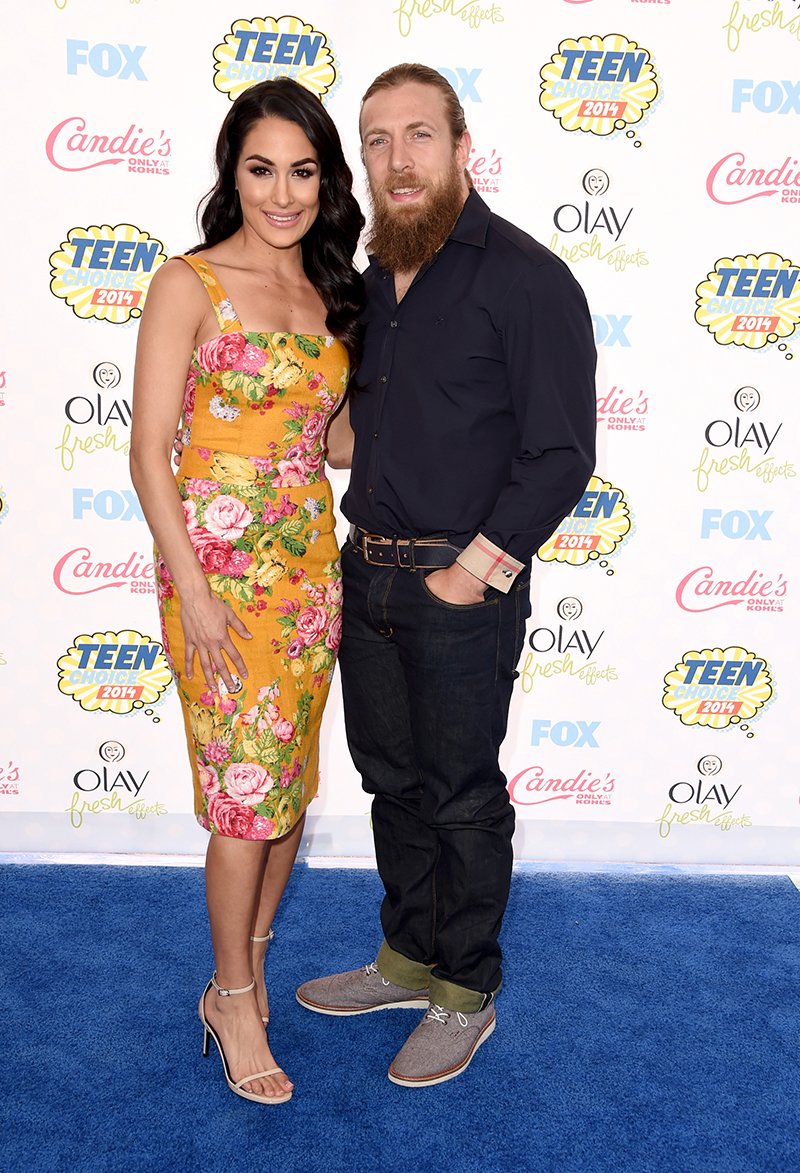 Now, more than a month after Buddy arrived, making 3-year-old Birdie, the couple's first child, a big sister, Bella took to her YouTube profile "The Bella Twins" to reveal what Buddy would have been named if he was a girl.
Sitting on her bed, Bella showed the round pieces of wood she had printed with the different candidates for baby names according to the baby's sex, as she revealed how she wanted to call her baby if it were to be born a girl.
Bella first shared that she still wanted the name Branch, originally on the top five options for a name for their firstborn, who ended up being named Birdie, as a tribute to Bella's grandfather.
Bella and Bryant agreed that they wanted a name that started with a B and was related to nature, so apart from Branch, Bryan suggested Blossom as a name for their hypothetical second daughter.
They had also already made up their minds about a middle name for a female baby, choosing Dawn, a reference to one of Bryan's grandparents.
BUDDY DESSERT DANIELSON
In the same episode of "The Bella Twins," the mother-of-two explained the origin of their newborn baby Buddy Dessert Danielson's middle name, which is after Bella's grandmother's last name.
Before settling with Dessert, Bella and Bryan were seriously consider to give Buddy the middle name Montana, after the place where the now husband and wife first vacationed together when their romance was still a secret.
Buddy hasn't been in this world for even two months yet, but he has already starred on some unforgettable social media moments, and he recently stole everybody's hearts when he appeared dressed as a football on his mother's Instagram feed.
The costume was to mark the start of this year's NFL season, the time of the year when Bella and Bryan root for their respective favorite teams. While Bella is a fan of the Philadelphia Eagles, Bryan is a fan of the Seattle Seahawks.
 "Trying to convince Buddy to be an Eagle Fan but I'm thinking he's leaning towards the Seahawks...at least my Bird is an Eagle girl," Bella captioned the image of Buddy as a football, which has earned more than 350,000 likes.