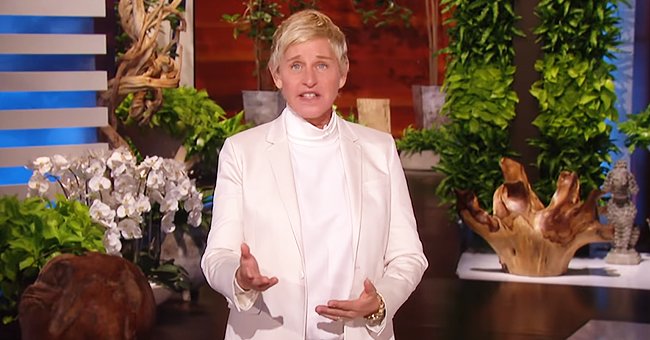 youtube.com/TheEllenShow
Ellen DeGeneres Jokes That Staff Should Not Look Her in the Eye during Show Premiere after Scandal
Ellen DeGeneres returned to her talk show and immediately used her comedic talents to make light of the drama surrounding her. "Please don't look me in the eye," said DeGeneres.
On Monday, Ellen DeGeneres returned to her studio to host season 18 of "The Ellen DeGeneres Show." During the show's summer break, the host had been plagued with controversy about her and her workplace.
DeGeneres, 62, addressed things head-on with a monologue. But first, she thanked her staff and crew and then made a joke surrounding certain accusations made against her.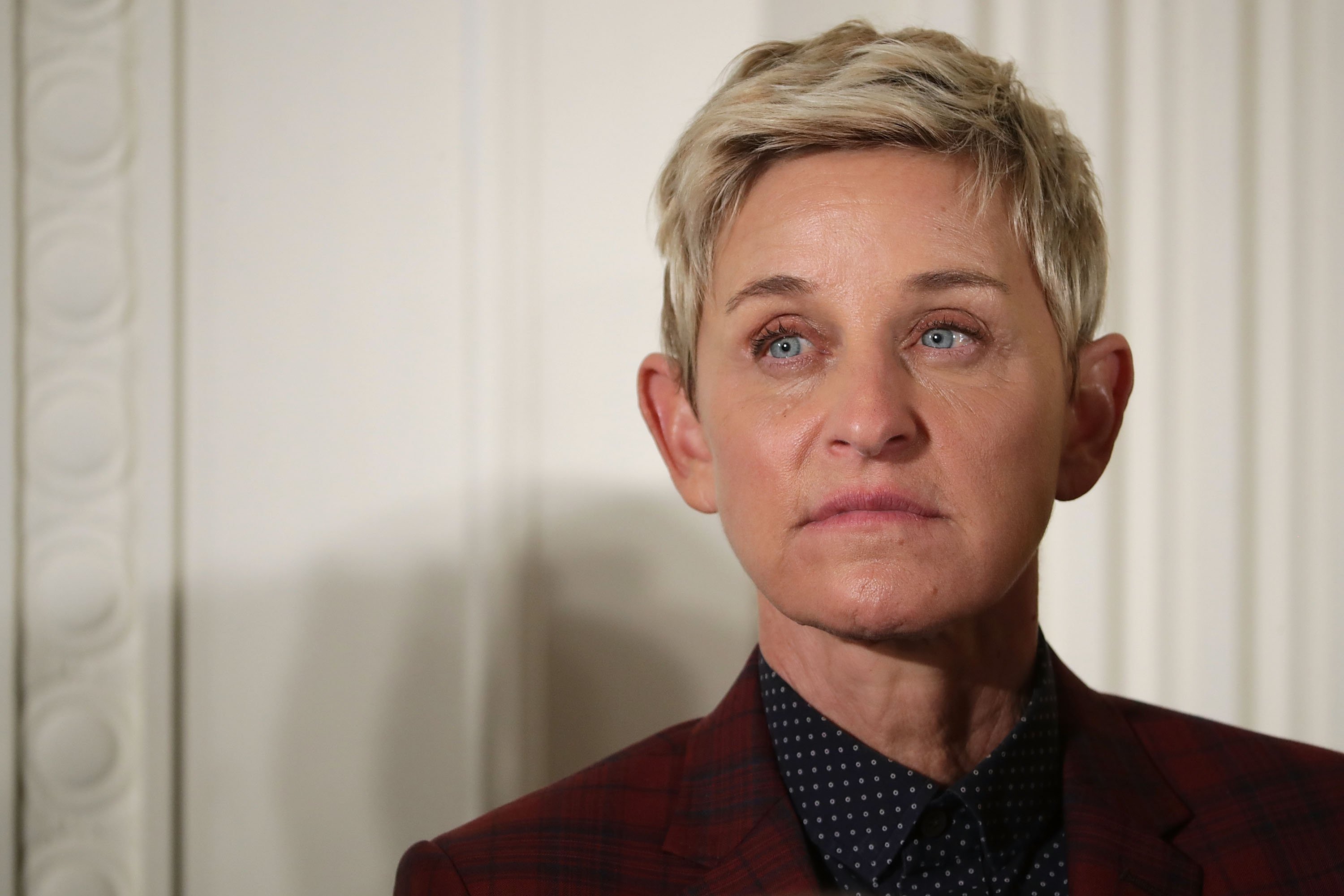 Ellen DeGeneres waits to receive the Presidential Medal of Freedom in Washington, DC on November 22, 2016 | Photo: Getty Images
DEGENERES JOKES ABOUT CONTROVERSY
In addition to sharing their bad experiences behind the scenes, alleged former employees of "The Ellen DeGeneres Show" claimed the host herself was extremely unpleasant to work with.
As DeGeneres walked to her seat, she began. "I'm excited to see all of my staff and craw." There was no audience due to the coronavirus pandemic. However, DeGeneres' joke still landed with those present. She added:
"Please don't look me in the eye. Oh, I'm kidding. But I will be passing out gum for everyone. Kidding again."
DeGeneres made light of claims that she did not want lowly staff to watch her in the eye and that she cannot handle the smell of gum, so she doesn't allow anyone to chew it.
DEGENERES APOLOGIZES AGAIN
After reports about the "toxic" work environment DeGeneres supposedly hosts in, she wrote a letter that went out to her employees. She further apologized on a video call.
During the opening episode, DeGeneres was solemn as she acknowledged reports of sexual misconduct by producers Kevin Leman, Ed Glavin, and Jonathan Normal — all of whom have since left the show.
"I am so sorry to the people that were affected," said DeGeneres. She talked about her own privilege and power and said her show was turning over a new chapter.
Though she falls short like everybody else, DeGeneres insisted that she hoped to be a source of happiness and laughter and a sort of getaway for her viewers as they face their own challenges in life.
The talk show was initially meant to premiere on September 9, but it was pushed back. Ahead of the premiere, DeGeneres enticed fans by announcing she would be talking about the scandal.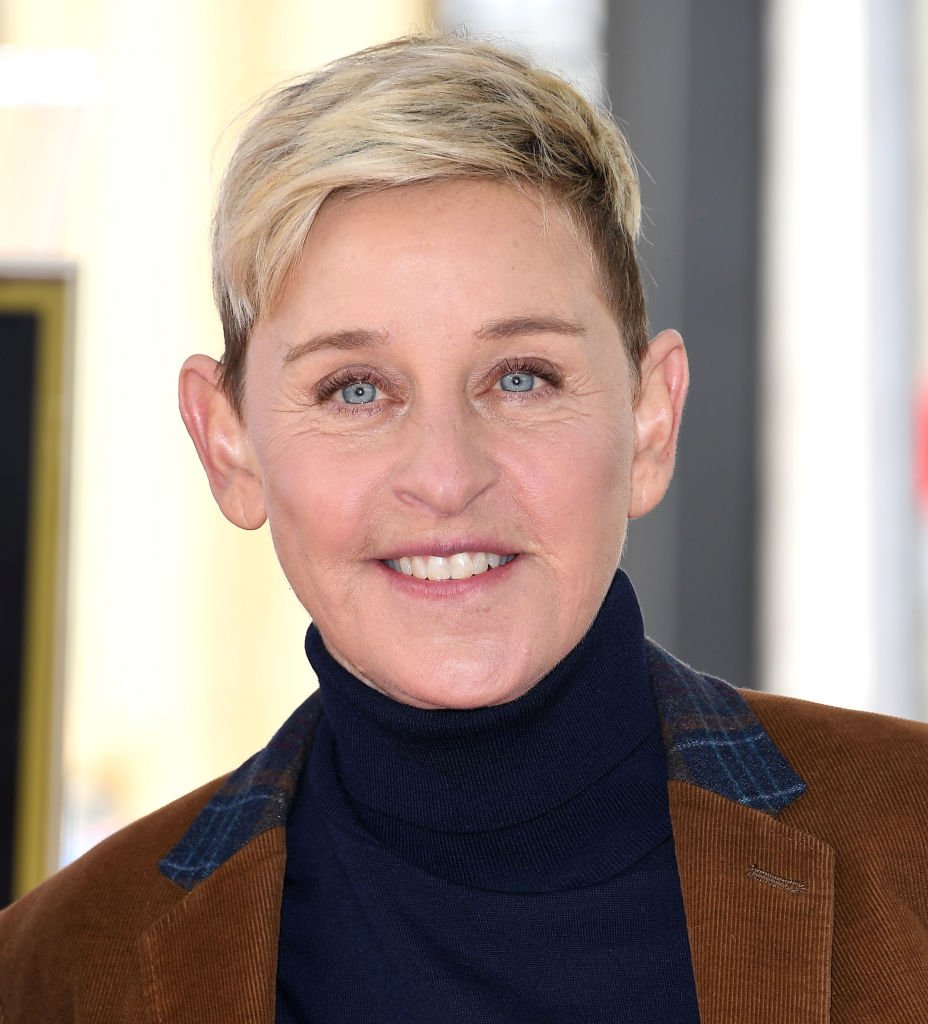 Ellen DeGeneres attends the Hollywood Walk of Fame ceremony in Hollywood, California on February 5, 2019 | Photo: Getty Images
Viewers on the fence would also have been interested when there was mention of future guests like Kerry Washington, Chrissy Teigen, Alec Baldwin, Adam Sandler, Amy Schumer, and Orlando Bloom.
MEDICAL LEAVE FOR STAFFERS
In addition to doing on-screen damage control, DeGeneres has reportedly taken steps behind the scenes towards fixing things. This will include increasing employee benefits. Workers will now have longer paid sick leave, for instance.
Furthermore, the show will implement a "more liberal medical leave policy." While Degeneres' apologies seem to have gone a long way with some, others are not interested in seeing beyond her past behavior.
Please fill in your e-mail so we can share with you our top stories!