Michael Jordan's Daughter Is Helping Build Her Dad's Legacy - Facts About Jasmine Jordan
Her father is one of the greatest basketball players in history and now Jasmine Jordan is helping to build her father's legacy. Here is what she has been up to. 
Michael Jordan made a name for himself as one of the greatest basketball players in history, and his daughter is also making a name for herself in the industry,  but not as a player. 
Jasmine now works at her father's Nike Jordan brand, making sure that her players have the right equipment for the season, which includes sneakers and apparel. 
WORKING WITH WOMEN IN SPORTS
Jasmine has also been involved in designing women's apparel for the brand, saying that not all men wear sneakers or play basketball. She said:
"My goal is to have 10 or 12 female athletes signed. As long as I'm the brand and I have that Jordan name, I'm gonna really pish to get more female athletes..."
Today she works with the women's apparel team and even signed female athletes to the brand that includes WNBA star, Maya Moore.
SHE DIDN'T KNOW HOW FAMOUS HER FATHER WAS
Jasmine is the youngest of Jordan's children with Juanita Vanoy and has two older brothers, Jeffrey and Marcus, and the 27-year-old revealed that they grew up pretty normal.
Jasmine revealed that when she was 10 years old, she Googled her father.
She revealed that her parents had spoken to the school to make sure that they wouldn't get any special treatments, adding that she is still friends with some of her classmates from kindergarten.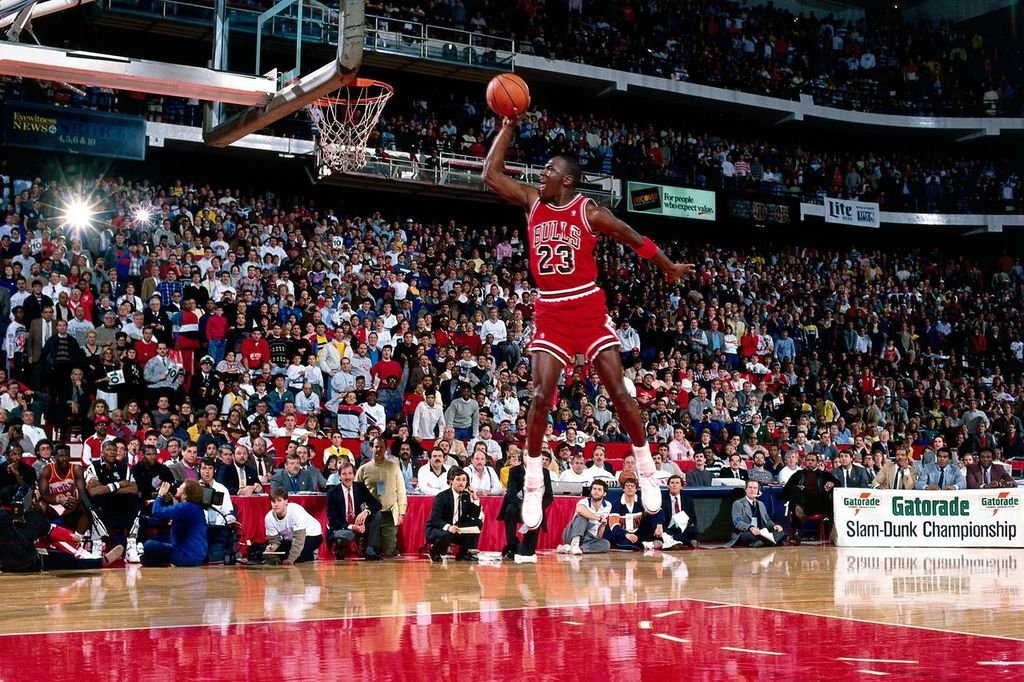 In fact, Jasmine did not know how famous her father was and revealed that she had to take to the internet to find out what was the big deal. She said that when she was 10 years old, she Googled her father:
 "It definitely took a minute for it to hit me, but no joke, I Googled him and was like, 'OK, now I get it.'"
In addition to his children with Vanoy, Jordan also has twin daughters, Ysabel and Victoria, who she shares with his current wife Yvette Prietto. 
SHE RECENTLY BECAME A MOTHER
While Jasmine never played basketball, unlike her brothers, she believes that she inherited the competitive gene from her father.
The star also has a son who she shares with basketball player Rakeem Christmas. The pair announced his birth last year, sharing the news on Instagram.
When it comes to her father's role as a grandpa, Jasmine has revealed that he is definitely softer on her son, adding that he loves the role. 
Jasmine also joked that her son had the former basketball star wrapped around his figure, adding that she loved watching them together.