Chicago Bears Legendary Player, Gale Sayers Dies at 77 — Truth behind His Final Years
Chicago Bears former player Gale Sayers recently passed away at the age of 77. The former NFL athlete sadly died on Wednesday, September 23, 2020.
Professional Football Hall of Famer Gale Sayers passed away this week. The star, who earned his post on the hall of fame after seven seasons, died after struggling with dementia for years.
Hall of Fame President and CEO David Baker confirmed the news in a statement. He called Sayers, who was known as the "Kansas Comet," the "greatest to ever play this game."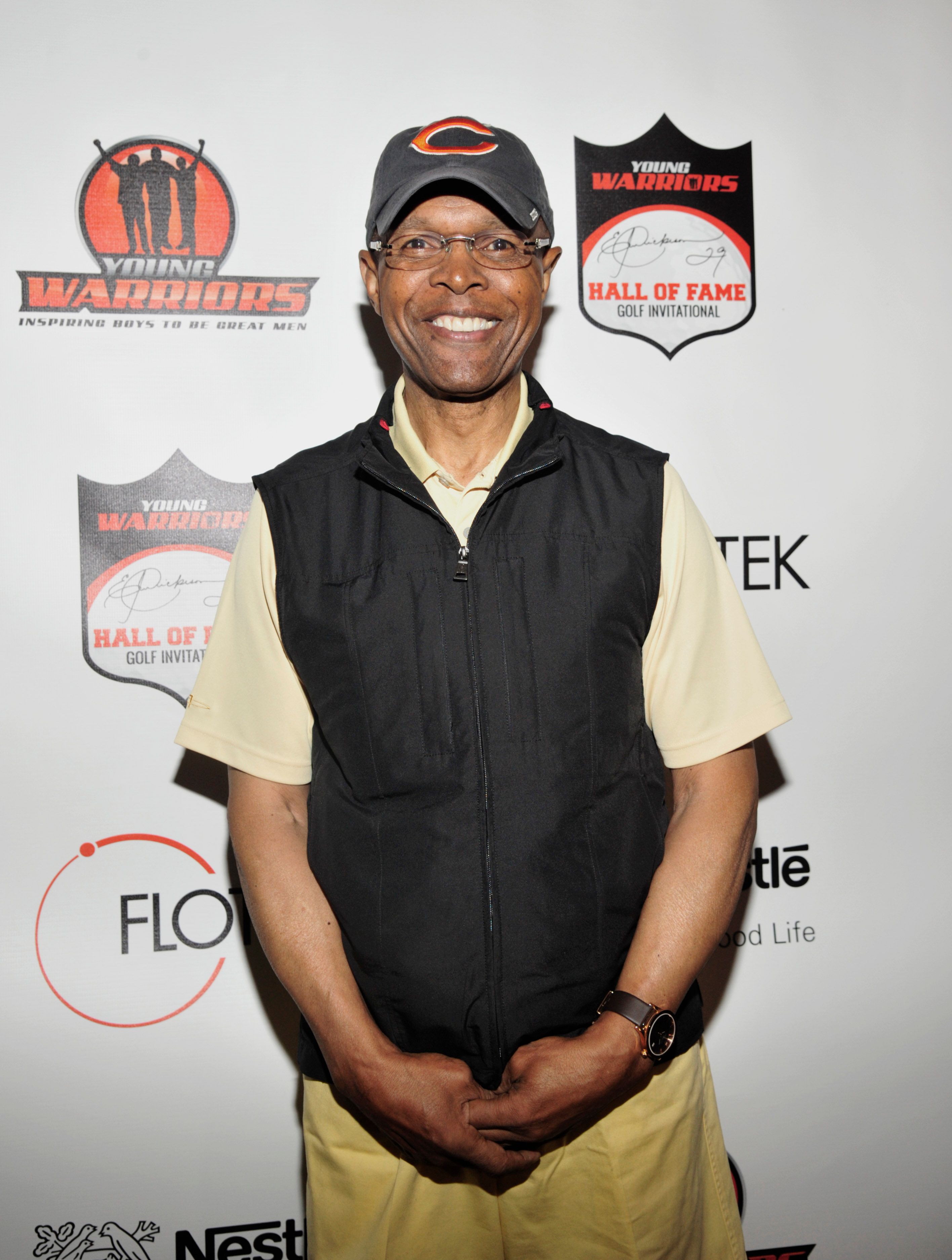 BAKER HONOR SAYERS
Baker noted how the Chicago Bears legend had overcome adversity in his life and his career to be where he was. The CEO also described the former player as an extraordinary man.
The whole Pro Football Hall of Fame family has been mourning Sayers' passing. Several people in the sport took to social media to honor and mourn the late legend.
It is with great sadness the Chicago Bears mourn the loss of Bears Hall of Fame running back Gale Sayers. Sayers amplified what it meant to be a Chicago Bear both on and off the field. He was regarded as an extraordinary teammate, leader, husband and father. He was 77. pic.twitter.com/cK8kS9ru8b

— Chicago Bears (@ChicagoBears) September 23, 2020
STARTING HIS CAREER
The late star started his National Football League (NFL) career with a bang and got the attention of the nation. He only played sixty-eight NFL games because of an injury that shortened his career in the 1968 season.
The athlete was the youngest hall of fame inductee ever at the age of 34. He began his professional sporting career with the Chicago Bears in 1965 before his injury, three years later, halted it.
Statement from NFL Commissioner Roger Goodell on he Passing of NFL Legend Gale Sayers: https://t.co/8RND6usBD6 pic.twitter.com/phltljWcrK

— NFL345 (@NFL345) September 23, 2020
RETURNING TO THE SPORT
Sayers came back in 1969 and even earned himself the universal Comeback of the Year honors. Sadly, his injuries didn't make his career easy and he had to retire just before the 1972 season.
For 3½ years, the former athlete worked in the athletic department of the University of Kansas, his alma mater. In 1976, he was then named the athletic director at Southern Illinois University Carbondale where he stayed until 1981.
Rest in peace, @ProFootballHOF RB and @ChicagoBears legend Gale Sayers. 🙏 pic.twitter.com/nmYhk4ag94

— NFL (@NFL) September 23, 2020
GALE'S COMPANY
Three years later he founded the Crest Computer Supply Co. in Chicago before it was renamed Sayers 40, Inc. It was a technology consulting and implementation firm which serviced Fortune 1000 companies.
In 2009, the former NFL player rejoined the University of Kansas' athletic department as the Director of Fundraising for Special Projects. He and his wife, Ardythe, were philanthropists in Chicago.
My heart is broken over the loss of my dear friend, Gale Sayers.
Portraying Gale in Brian's Song was a true honor and one of the nightlights of my career. He was an extraordinary human being with the the kindest heart.
My sincerest condolences to his family 💔#RIPGaleSayers pic.twitter.com/OyQRlwuznU

— Billy Dee Williams (@realbdw) September 23, 2020
HIS OTHER WORK & BATTLING DEMENTIA
They supported the Cradle Foundation which founded the Gale Sayers Center in Austin. During his battle with dementia, Sayers was supported by legendary linebacker Dick Butkus.
Last year, Butkus revealed that he frequently called and checked on Sayers. He described the former player's struggle as "a tough thing" to go through.
The entire Pro Football Hall of Fame family mourns the passing of Gale Sayers. Our thoughts and prayers are with his wife, Ardie, and their entire family. We will forever keep his legacy alive to serve as inspiration for future generations.#HOFForever | @ChicagoBears pic.twitter.com/sLYdu9w0s2

— Pro Football Hall of Fame (@ProFootballHOF) September 23, 2020
GALE'S FRIENDSHIP WITH PICCOLO
One other thing that Sayers will be remembered for is his friendship with former teammate Brian Piccolo. The pair was the first interracial roommates in NFL history.
Their friendship yielded a biographical film, "Brian's Song" which was about them. In the movie, Sayers r emotional 1970 speech after he received the George S. Halas Courage Award played.