Check Out This Stunning TBT Photo Gladys Knight's Husband Shared of Her in an Embellished Dress
Thursdays are for throwbacks and Gladys Knight's husband, William McDowell, has thrown it all the way to his wife's 75th birthday as he shared a dashing photo of her birthday look on Instagram.
Gladys Knight's husband, William McDowell, took to Instagram to share a throwback photo of his wife. The photo showed Knight standing between McDowell and Rafi Anteby.
Knight was in a printed brown dress with gold embellishments and a pair of triangular earrings. Her jet black hair was packed up with its curls falling over the right side while her simple black flats nailed the look.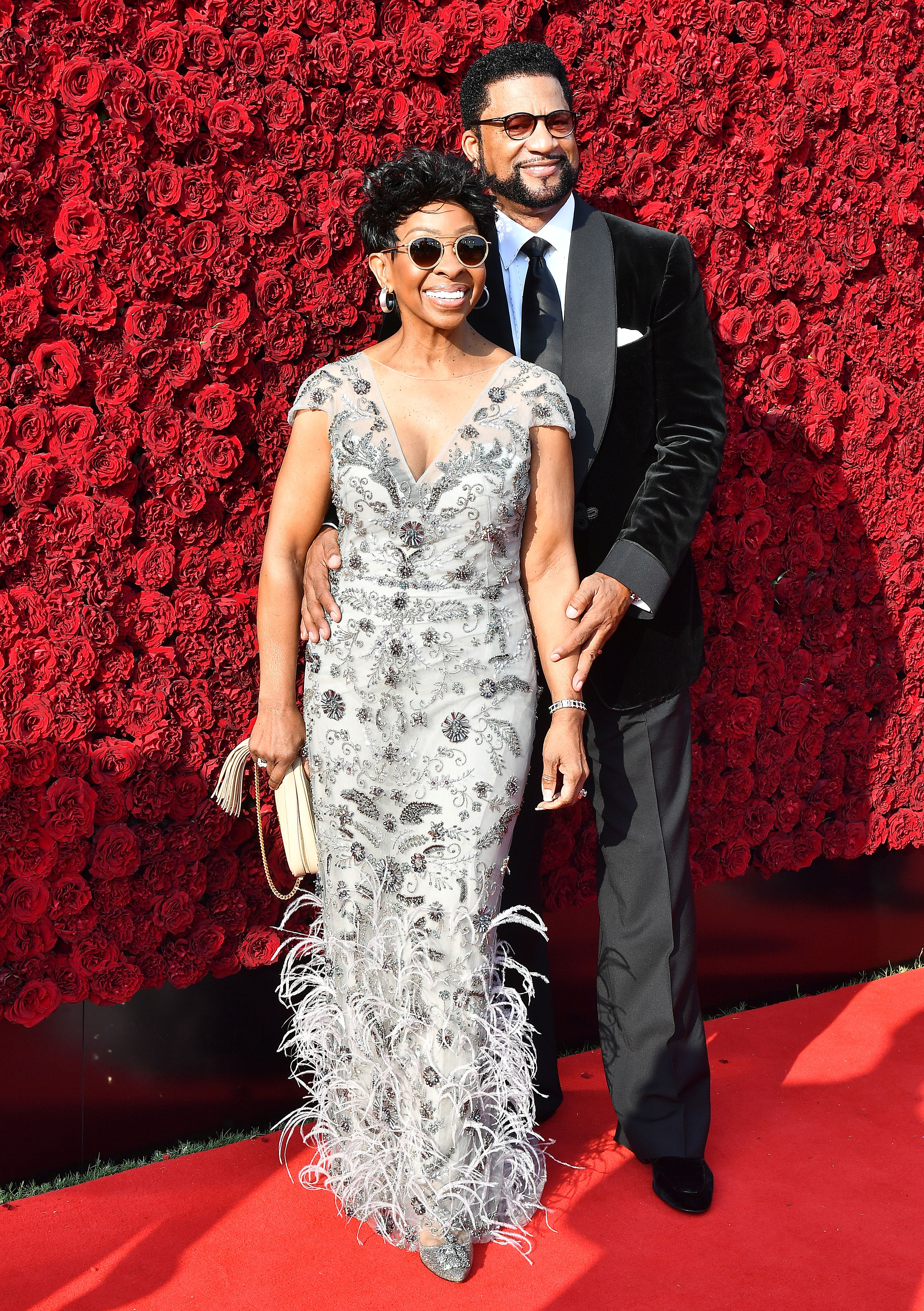 McDowell sported a three-piece white suit with a cream shirt and tie paired with brown shoes and gold tassels. Dark shades were perched on his nose as a pocket square peeked from his breast pocket.
Anteby wore a two-piece navy blue suit with a white shirt, topped off with beautiful brown and white oxford loafers. There were warm smiles on their faces and the caption
read
:
"Don't mind us, we just cool"
Anteby responded to the post, saying he misses the couple and that he loves them. People sent various emojis to show their love while others hailed Knight.
The photo was taken from Knight's 
75th birthday party
 held at Vibrato Grill Jazz. The 7-time Grammy winner turned 75 on May 28 last year but appears to have pushed the party to October.
They divorced 5 years later with a messy child custody battle.
The event was graced by several celebrities including David Foster and his wife, Katherine McPhee, Terry Crews, LaToya Jackson, and Lala Hathaway amongst others.
The soul singer was surrounded with so much love and warmth as she took pictures with several friends and performed on stage with them.
The 76-year-old had been married three times before she wed McDowell. She was married to James Newman for 13 years before he left the family due to his addiction to drugs. He died a year after their divorce.
A year later, Knight married Barry Hankerson with whom she had her third child, Shanga. They divorced 5 years later with a messy child custody battle.
It took the star 16 years to get back into the game and she married her third husband, Les Brown in 1995 and stayed with him for 2 years. 
Knight seemed to have found true love in 2001 when she married McDowell and the couple has been together ever since. They have 17 grandchildren and 10 great-grandchildren together. 
They live in North Carolina where McDowell and Knight are working to transform the Reynolds High School property into a
community center
.