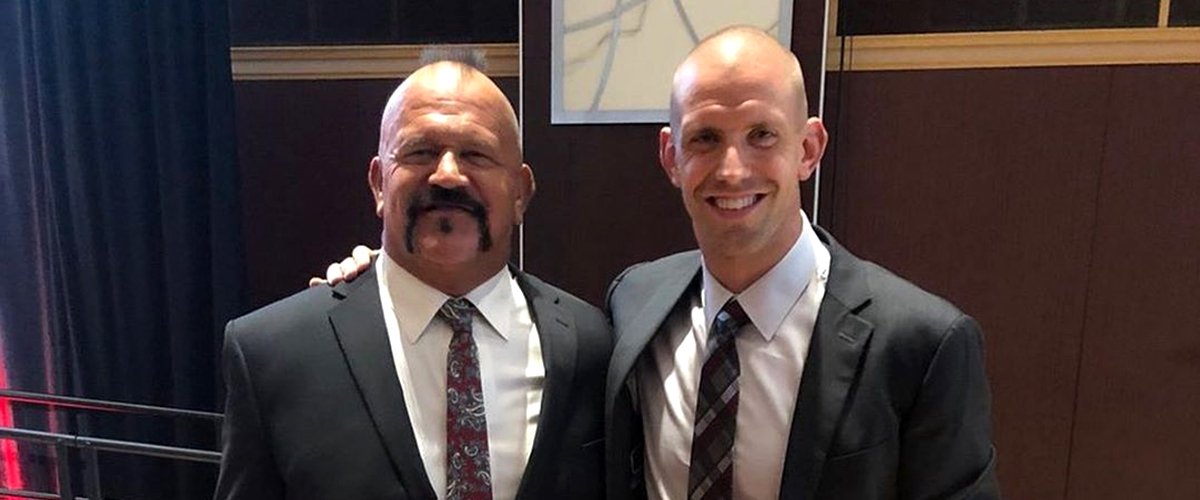 Instagram/jlaurinaitis
James Laurinaitis Is the Son of Late Road Warrior Animal — Facts about the Former NFL Player
WWE legend Joseph Michael Laurinaitis, best known by his ring name Road Warrior Animal, passed away aged 60. One of his children, James Laurinaitis, played in the NFL.
[James and Shelly Laurinaitis] are expecting their third kid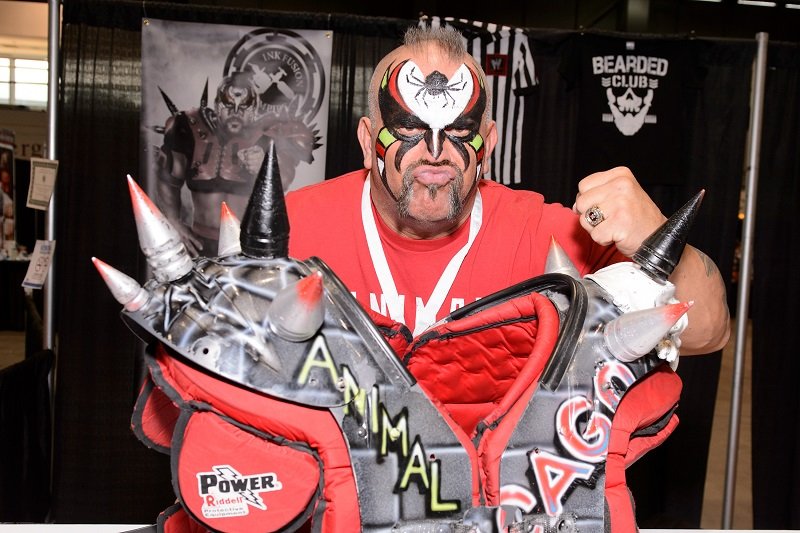 Joe Laurinaitis aka Road Warrior Animal on April 24, 2015 in Chicago, Illinois | Photo: Getty Images
ROAD WARRIOR ANIMAL'S CAREER AND DEATH
For years, Animal and his partner Road Warrior Hawk (Michael Hegstrand) were among the most dominant tag teams in the wrestling industry, winning titles in the WWF, WCW, NWA, and even in Japan.
The Road Warriors, also known as the Legion of Doom, were inducted into the WWE Hall of Fame in 2011, eight years after Hawk passed away from a heart attack aged 46.
Shortly after Animal's death was announced, several people related and unrelated to the wrestling world shared their condolences on social media, including Dwayne "The Rock" Johnson and Hulk Hogan.
Road Warrior Animal's son, James Laurinaitis, also took to Instagram to share many photos of his late dad, followed by a heartfelt message in the caption.
In his post, Laurinaitis confessed to being "absolutely crushed" and missing his father already. He also admitted that he hated he couldn't say goodbye to the late wrestler. Laurinaitis added:
"Thank you for your love and support and the many lessons you've taught me. I can't believe you're gone. I love you Dad."
JAMES LAURINAITIS' NFL CAREER
Speaking of James Laurinaitis, he used to be an animal, as well, only that he chose football fields over rings. While in college, Laurinaitis was one of the most promising defensive players in the country with impressive stats.
Even as a 4th-grader, Laurinaitis was "smoking kids," Animal once said. Despite his dominance, Animal always told his son to be a "class act" and help up the same players he had to tackle down.
All of Laurinaitis' hard work paid off as the St. Louis Rams picked him in the second round of the 2009 NFL Draft. For seven seasons, he was a significant member of the defensive line-up, starting all 16 games and tallying 100+ combined tackles per year.
However, at the end of Laurinaitis' seventh season in the NFL, he was transferred to the New Orleans Saints, where he was placed on injured reserve due to quad injury.
With the Saints, James Laurinaitis played only five games and made 17 tackles. In November 2017, the team waived him, and he was not able to find another team to play for.
After eight seasons, Laurinaitis retired. The then-30-year-old linebacker shared the news on social media, thanking the Rams for drafting him in the first place and the Saints for allowing him to play one more year.
JAMES LAURINAITIS' LIFE AFTER RETIRING
Laurinaitis has kept himself busy, though, as he has been working in media ever since retiring. He confessed that he wanted to either coach or cover football on TV and radio and that he chose a broadcasting career because it didn't require as much time as coaching. He added:
"There's a misperception as former players that just because you played the game, you can articulate it on TV, and that's just not the case. You have to prepare."
The retired NFL player confessed that coaching was still on his radar. He admitted that he would like to volunteer for a coaching position in high school if he has enough time to do it.
Laurinaitis added that coaching in the NFL was "in the back" of his mind, but since his children are still young, it is simply "not in the cards" yet.
Road Warrior Animal's son is currently married to Shelly Laurinaitis. The couple shares two daughters, London and Hayden, and are expecting their third kid.
At the moment, James Laurinaitis is part of the Big Ten Network and SiriusXM, hosting NFL and college football shows for both networks.
Please fill in your e-mail so we can share with you our top stories!