1-Year-Old Conjoined Twin Sisters Successfully Separated — Here Are the Details
1-year-old conjoined twin sisters, Ameliah and Sarabeth Irwin, were successfully separated in an 11-hour surgery at a Michigan hospital. The girls were joined at the chest and upper abdomen but didn't share a heart, luckily.   
Now and then, we come across stories that make us believe that miracles still happen, and the touching tale of twins, Ameliah and Sarabeth Irwin, is undoubtedly one.
When their parents, Phil and Alyson Irwin, found out they were expecting a second child in 2019, they were elated as they believed it was a boy.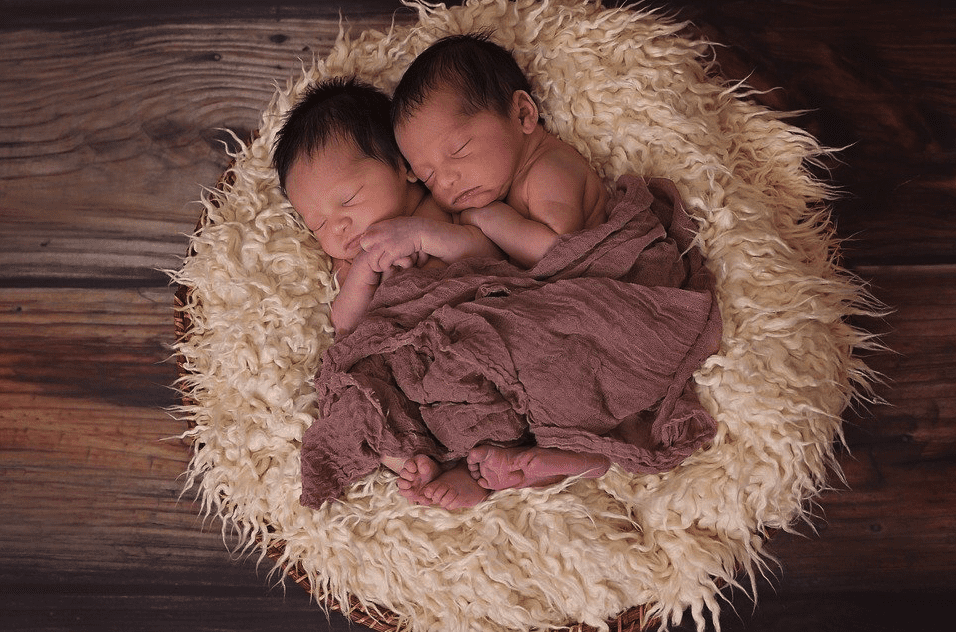 They soon found out they were having twin girls and were excited. However, it wasn't all positive as the identical twins were conjoined at the chest. The soon-to-be parents of two were devastated as the odds of conjoined twins surviving were 1 in 50,000.
According to reports, conjoined twins occur once every 200,000 births, and 70% are female twins.
Sarabeth and Amelia Irwin of Petersburg, Michigan, each had their own arms and legs and heart, but their livers were connected. https://t.co/mMd15YQWbO

— WION (@WIONews) September 19, 2020
After the devastating news, a glimmer of hope soon came their way when they were referred to some specialists at the University of Michigan who said something could be done. Speaking about the silver lining, Phil said to TODAY:
"It went from being very devastating to, 'Well, maybe there's a chance,' at least in my head. It felt like no hope to at least a glimmer of hope that things could go well."
At 25 weeks, Alyson underwent an echocardiogram, and it was discovered that the girls could be separated as their hearts were separate but close.
Sarabeth and Amelia Irwin are believed to be the first set of conjoined twins in Michigan to be successfully separated. https://t.co/nUciDSzIZN

— El Paso Times (@elpasotimes) September 20, 2020
Nevertheless, there was still the problem of the girls breathing normally on their own, and the parents were resigned to a fate that saw their daughters live with ventilators.
However, that soon turned around for good when they met Dr. George Mychaliska, a fetal and pediatric surgeon at C.S. Mott Children's Hospital, who assured them that he could help.
Sarabeth and Amelia were born via C-section in June 2019 and were connected by their liver. Their hearts and digestive tracts were, however, separated.
You know what this site needs? Good news. We give you...Sarabeth and Amelia Irwin. The conjoined twins weren't expected to have lived long enough to make it to surgery. But they did, thanks to doctors at University of Michigan Children's hospital: https://t.co/SzIinsQUfh

— FOX 2 Detroit (@FOX2News) September 19, 2020
After 85 days in intensive care, the surgery to separate the girls was set for February 2020, but the girls got sick, and it had to be rescheduled. Unfortunately, the pandemic happened, and it was further shifted.
The girls returned home with their parents and bonded with their older sibling. By August 5, 2020, the surgery occurred, and a medical team operated on Amelia and Sarabeth.
According to Dr. Mychaliska, the biggest problem was reconstructing their chest to allow the girls to breathe independently. However, after 11 hours, the surgery was successful, and the girls were separated. 
Conjoined 14-month-old twins are successfully separated after 11-hour surgery https://t.co/OYR6KC2k2N

— Daily Mail US (@DailyMail) September 22, 2020
The operation was the first of its kind in Michigan and also in Motts Children's Hospital. Sarabeth and Ameli recuperated for a month before returning home to join their family.
Alyson and Phil are on cloud nine with their daughters' successful surgery and noted that they are catching up on developmental milestones.
According to reports, conjoined twins occur once every 200,000 births, and 70% are female twins. The first conjoined twins were born in 1811 in Thailand and they lived until 63, each having children of their own.
Doctors at the University of Michigan have separated 1-year-old conjoined twin sisters. https://t.co/PSlYOfn8eo

— Local 4 WDIV Detroit (@Local4News) September 19, 2020
While there have been many successful cases, it isn't always the case as sometimes one child or both die days after the surgery. 
According to scientists, conjoined twins are birthed when a fertilized egg that attempts to divide into identical twins fails to split completely.