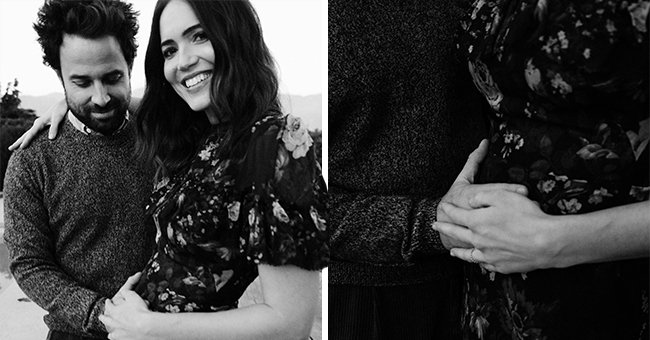 Instagram/mandymooremm
'This Is Us' Star Mandy Moore Expecting First Child with Her Husband Taylor Goldsmith
Hollywood's Mandy Moore had great news for fans during her latest media update as she creatively announced that she and her spouse were preparing for the arrival of their first child.
"This Is Us" actress Mandy Moore had wonderful news for fans in her latest Instagram share as she posted three romantic photos of her and her spouse while chipping in some exciting details.
In the black-and-white snapshots, Moore, 36, stood radiant and smiling in a floral print dress as she basked in some intimate moments with her spouse, Taylor Smith.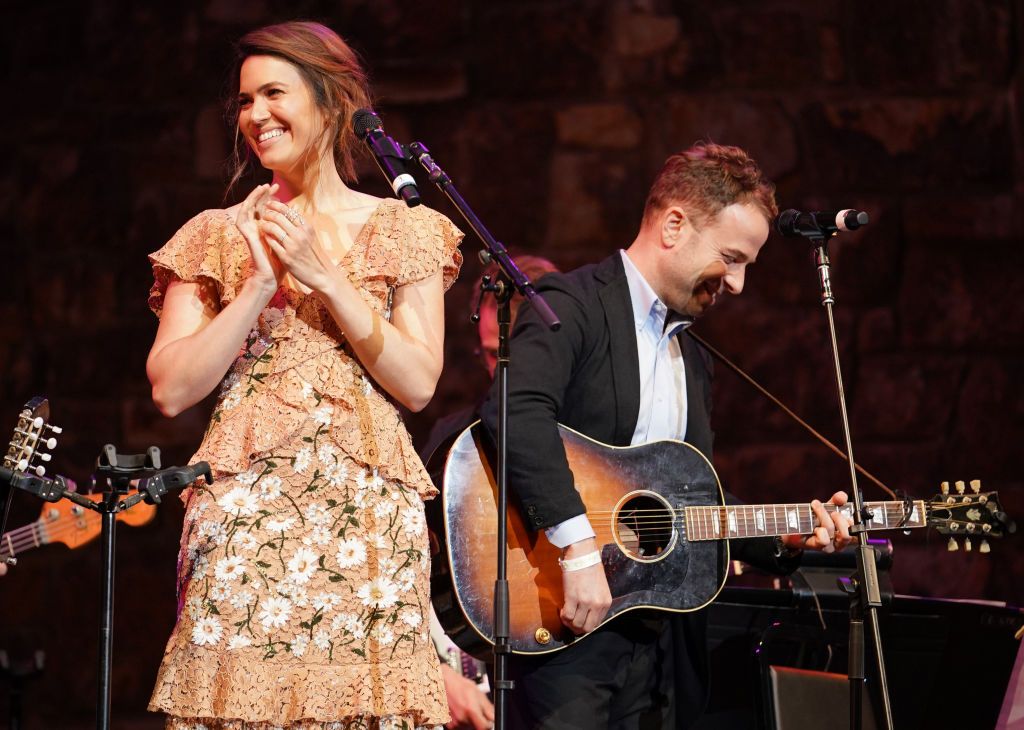 Mandy Moore and Taylor Goldsmith at 20th Century Fox Television and NBC Present "This Is Us" FYC Event at John Anson Ford Amphitheatre on June 06, 2019 in Hollywood, California. | Photo: Getty Images
[Mandy Moore] explained that her show, "This Is Us," was a reflection of her non-traditional and close-knit family.
The second snapshot was an up-close photo that gave a clear view of Goldsmith's hand on Moore's growing baby bump. The star actress gleefully captioned her post:
"Baby boy Goldsmith coming early 2021."
Fans racked up to over 14,000 messages as they wished the happy couple well and shared their congratulatory messages. The "Licence to Wed" star and her partner tied the knot in 2018 in a Los Angeles ceremony. Before that, she informed fans of her engagement in a social media update.
Moore, who was previously married to fellow music star Ryan Adams, opened up about her tumultuous marriage after they split up. She shared that the relationship was draining, and she had to endure emotional abuse and sexual misconduct.
More women later came out to claim that they suffered the same fate with Adams. Once in an interview, the "Gimme Something Good" singer admitted to his shortcomings and vowed to do better.
Once speaking with People, the actress shared that when she was 23-years-old, her mom left her dad to be with a woman. The 36-year-old star also explained how she felt her family was reflected in some ways through the show, "This Is Us," as she describes her clan as "extraordinarily close."
Making it known that her two brothers were gay, Moore told the news publication that she was proud of her family members and supported them in owning their sexuality.
The "Wild Hope" singer and Taylor Goldsmith met through Instagram. She had shared an appreciation post where she praised Goldsmith's music. After he came across it, they kicked off their little romance via email.
The duo experienced challenging moments early in their relationship because Moore was finalizing her divorce, and Goldsmith was busy with his tour. They, however, put in concerted efforts in making their love life work.
Please fill in your e-mail so we can share with you our top stories!