Tiny Harris Gushes over Husband TI in Heartwarming Tributes for the Rapper on His 40th Birthday
Star rapper TI is forty years old and celebrating in grand style. His star wife, Tiny Harris, had a pleasant post on social media which had her chronicling their love life in pictures and sharing her well-wishes.
Tiny Harris commemorated her husband, TI's big day in a recent Instagram show off as she shared several snapshots of their couple moments while pouring out her heart in the caption.
Harris's post included photos of her and TI loving up at different star-studded events, hangouts, and vacations looking exquisite and enjoying each other's company.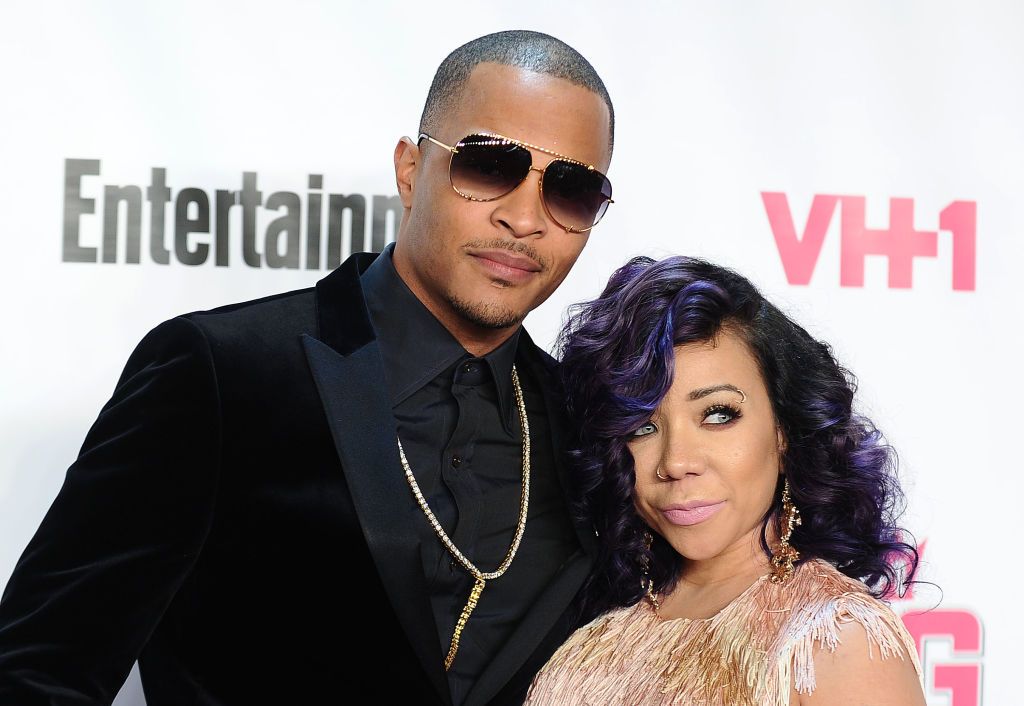 The Xscape star fawned over her spouse and reminisced about their love life. In the comments, followers had pleasant thoughts and heartfelt wishes lined. Part of the caption read:
"Happy 40th to the love of my life!! I love you more and more each day, Sweet baby. Thank you for loving me so [expletive] good & making changes for us!!..."
Tiny and TI's love life came with some persuasion from the star rapper who just started his hip hop career at the time. When TI and his wife started dating, she was already a successful and Grammy-winning singer.
[Tiny and T.I] stayed together and weathered the stormy times and these days, they seem to be working on their differences
The duo got married in a splendid Miami wedding and brought together their blended family. While the "About the Money" rapper had three kids from older relationships, Harris had a daughter, Zonnique Pullins, with a former lover. TI and his wife went in to have three kids together.
Their marital life was fraught with ups and downs especially after TI got out of jail and felt Harris was not submissive. He was also entangled in cheating allegations that almost saw the end of their union. 
The duo stayed together and weathered the stormy times and these days, they seem to be working on their differences, and results show that their family is doing fine. 
During the quarantine, the 40-year-old was quite showy with his affections as he openly flirted with his longtime spouse on her Instagram page. He also playfully hinted that babies would be made. 
Later in an interview, Harris, 45, made it known that they had no plans for more additions to their brood while including that they had a lot on their plates concerning their family's show and other business activities.
TI, who was born Clifford Joseph Harris, rang in his new age with his eleventh studio album and a music video. The album titled "The Libra" literary translates to "The Legend is Back to Rule Atlanta." 
TI's new video features Young Thug and a cameo from Gunna. His poetic and creative streak has him playing a therapist to Young Thug in the video.