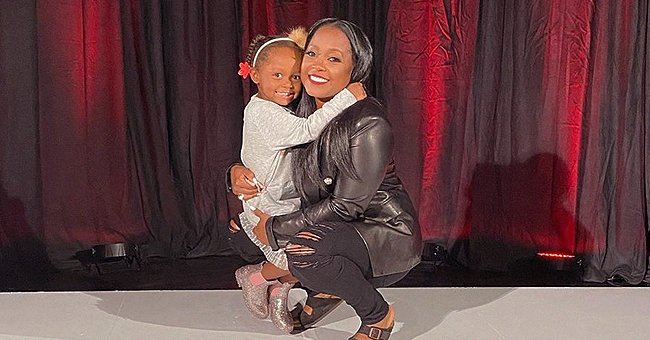 Instagram/keshiaknightpulliam
'The Cosby Show' Star Keshia K Pulliam Brings Her Daughter to Work Wearing a Cute Gray Dress
After a messy divorce and paternity controversies, Keshia Knight Pulliam seems to have arrived on the other side with a beautiful relief in her daughter, Ella Grace.
Keyshia Knight Pulliam recently shared photos of her daughter, Ella Grace, on Instagram as the duo went to work together. The post showed intimate moments between them as her caption read:
"Bring my mini to work day!! Ella said mommy I want to go on the stage!!!"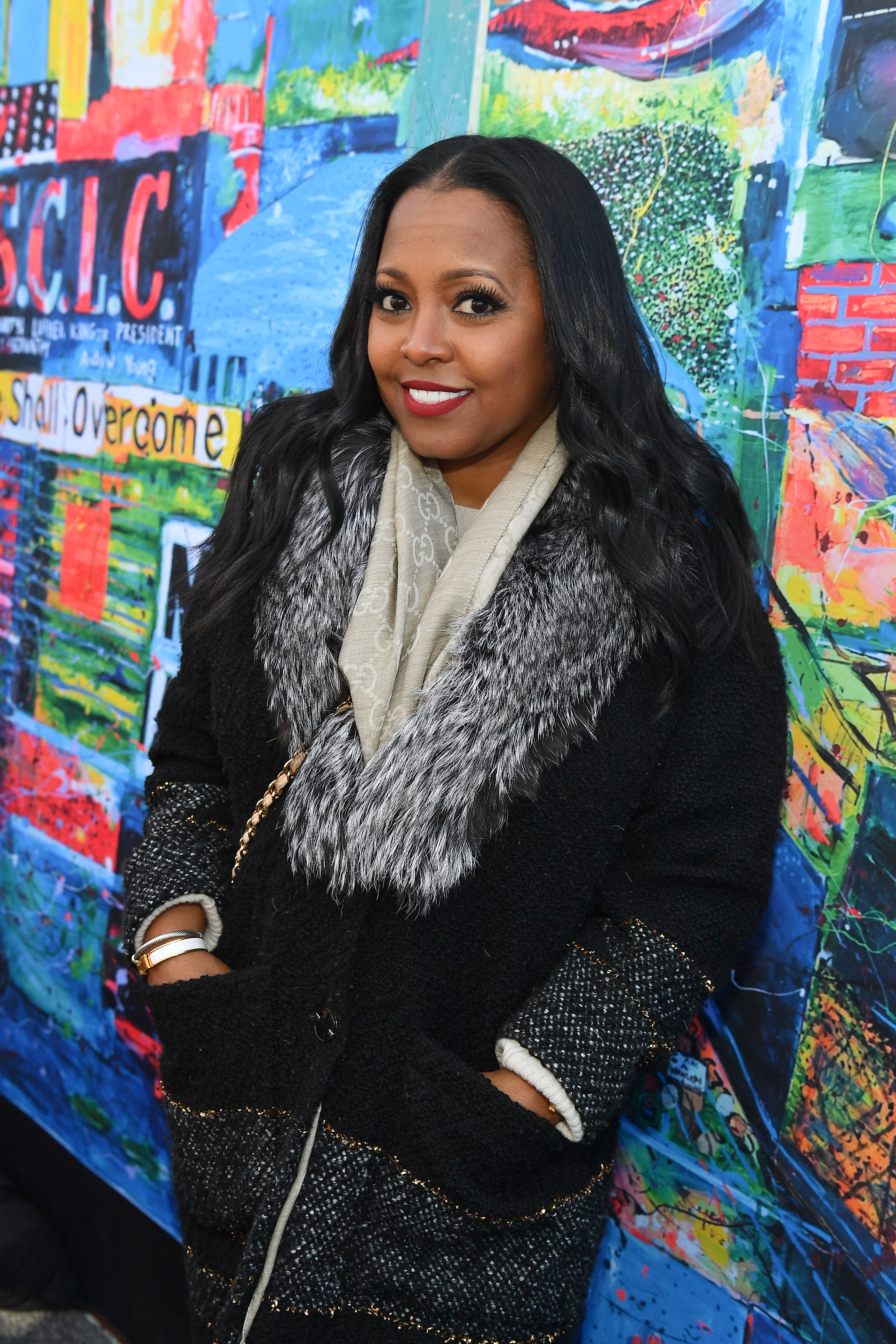 Keshia Knight Pulliam at Comcast NBCUniversal Exclusive Digital Mosaic at Ebenezer Baptist Church on Jan. 21, 2019. | Photo: Getty Images
The first photo showed Pulliam in a long-sleeved black leather jacket with silver buttons. The jacket was paired with a black tank top, black ripped jeans, and dark brown palms. Her silky black hair fell down the sides in a simple center parting as she looked stunning with her simple makeup and red lips.
The "mini" Pulliam wore a charming white dress with cute glittery boots while a white headband held her little braids in place. The little girl clung to her mother as they both smiled at the camera.
All the photos seemed to be set on a white stage with blood-red curtains as the second photo showed the "Cosby Show" star holding a nose mask in an exuberant pose while her daughter remained by her side.
The mother of one was looking down at her daughter lovingly as the two seemed to laugh about something in the third photo. The fourth photo had Pulliam carrying her daughter while bending forward slightly. The little girl held on to her mother's jacket as they smiled at the camera.
The paternity test showed that the baby did belong to Hartwell, and the divorce was finalized in 2018.
The last photo slide was perhaps the most charming as the duo held on to each other intimately. They crouched for the photo while their heads touched each other as they flashed warm smiles.
Fans showered the post with love as several called the little girl a star, while others said they're both very beautiful. A certain fan told Pulliam to tell her daughter that her boots are everything.
The 40-year-old gave birth to Ella Grace in January 2017 amidst several controversies with ex-husband, Ed Hartwell, as he demanded for a divorce and paternity test a week after she announced her pregnancy.
The paternity test showed that the baby did belong to Hartwell, and the divorce was finalized in 2018. Pulliam got full custody of the child with child support from Hartwell.
The star seemed to keep her daughter away from the public's scrutiny after these episodes as her Instagram page reportedly shows only snippets of the baby who she has tagged as her greatest accomplishment and joy.
Please fill in your e-mail so we can share with you our top stories!